Sunday, May 13, 2018 – Happy Mother's Day!
Sunday School – No, please attend service with your mother!
Youth Group – Yes!  We will be working on our music video. Please see LOCATION
Jr. High – DROP OFF at the Park across Parker Road from the church at 4:00.  PICK UP at the church at 6:00 like normal.
Sr. High – DROP OFF/meet at 5:30 at the church (like normal).  Then we will go to the park across Parker Road at 6:00.  Parents PICK UP from the park across the street.
Study Hall Students – Stay with your sibling and just go with us to the park!
---
Last week we had a wonderful time at the cook out and volleyball gathering.  Weather was wonderful and we had a great time relaxing and getting to know each other better!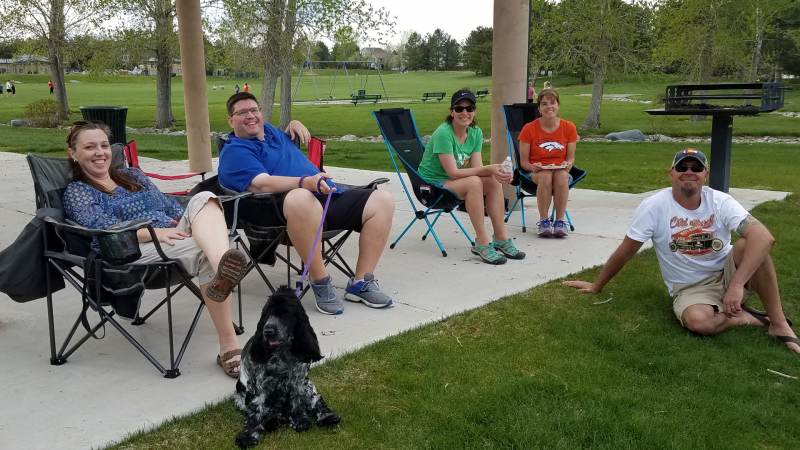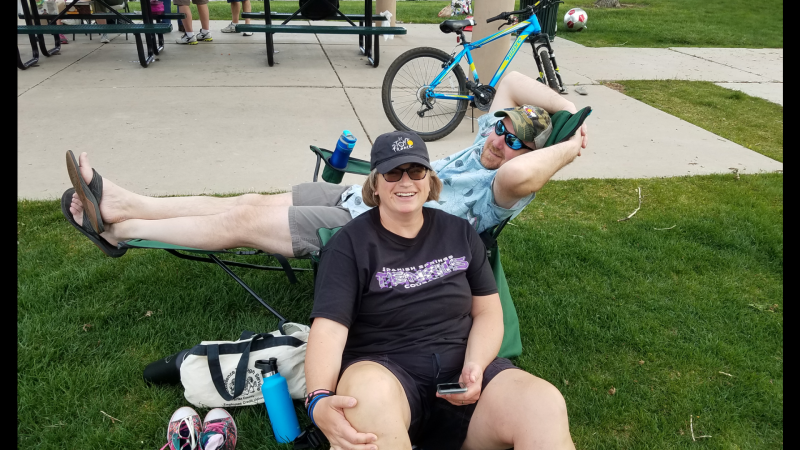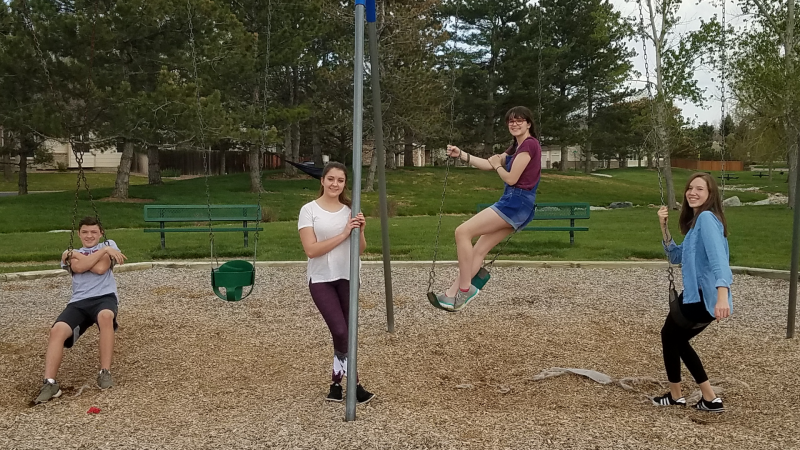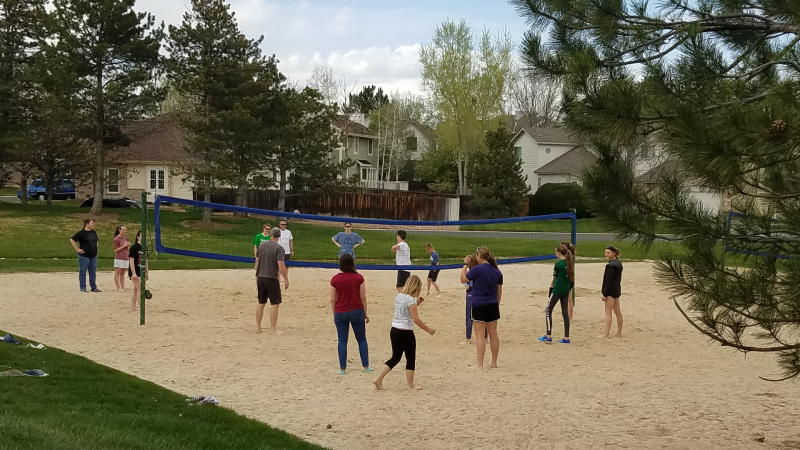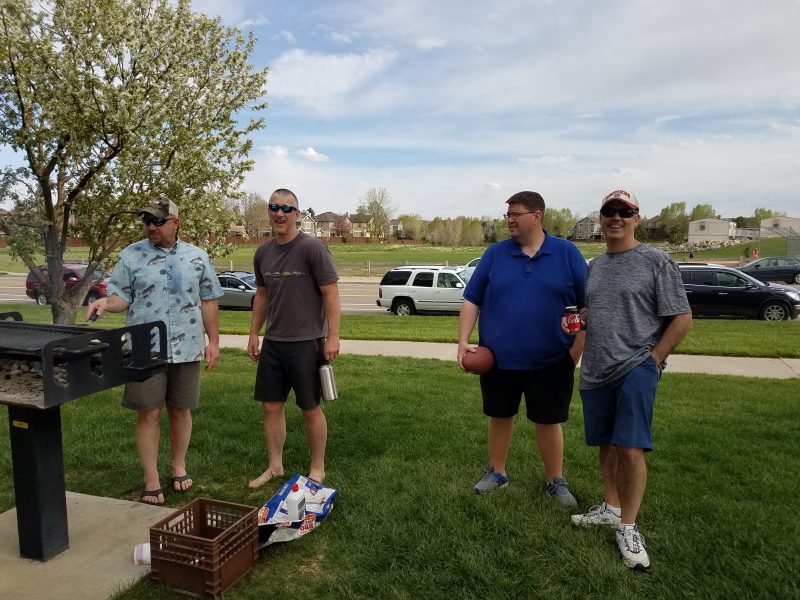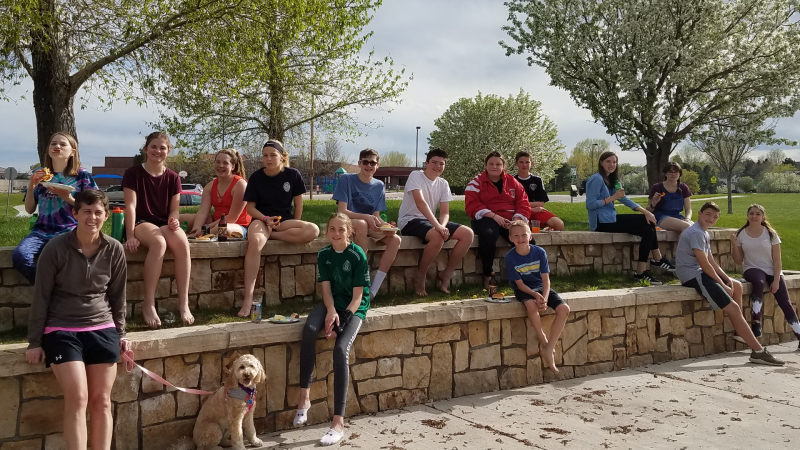 ---
This Sunday – Youth Breakfast Servers Needed
This Sunday the PUMC Men are making breakfast for Moms (& Families) that will be served in the Fellowship Hall between services.  They need youth to help serve especially AFTER the 9:30 service.  Are you able to help?  If so, could you head out of service during the last hymn and go to the Fellowship Hall and ask the men what you can do?  It would be great to have a good representation to help serve.  Thank you!  (I will be in service recognizing the seniors, so please inquire with the UMM.)
THIS SUNDAY – Video In The Park
This Sunday FOR YOUTH GROUP, we will be finishing up our music video.  Make sure you see drop off and pick up locations for this Sunday.  Look at the top of this email, under Youth Group.  We will still have snack dinner provided by the Hofer Family.  Thank you!
Youth Led Sunday – Youth Choir
I am putting a youth choir together for Youth Sunday on June 10th.  The song is "There is Nothing Greater Than Grace" by Point of Grace.  There is room for everyone, but I will also need some harmony singers.  There is a higher and lower harmony to this song.  So, talk to your youth and play them this link to the song.  I have learning tracks for the high and low harmonies, so if you want to email me your youth's choice, I can email you the learning track.  I hope this works!  April@ParkerUMC.org  Let me know what part works best for your youth!
Are You Crafty?
I'm looking for someone to either make or help me make "Cornfields" out of cardboard – like they had on Hee-Haw.  Let's just say Youth Sunday is coming and we may need some "Cornfields" for the kids to pop up from behind!  Let me know if you have any ideas or at least tall cardboard pieces I could use!  Thanks!
YOUTH SUNDAY PARTICIPATION POLL
I love your kids!  I really do.  But they have no idea when and if they'll be in town for events!  Ha, ha!  Would you please click here to sign your child up IF they will be in town and participating in Youth Sunday on June 10th.  I ask kids if they can do "this or that" and they say yes!  And then two days prior mom says, "We won't be in town."  So, BECAUSE it's in the summer, I'd just like to know who will be around.  Thank you so much!
Boondocks – 

May 20th
Please plan for your youth to eat before or after Boondocks.  The food facility is pretty slow as well as expensive.  Sunday, May 20th from 4-7.  Parents WILL drop off and pick up at Boondocks.  Students MUST sign in upon arrival and sign out before leaving Boondocks. Students will pay me directly, and I will pay Boondocks. Bring exact cash or check made out to PUMC. The May Madness price is $16 for 3 hours of unlimited bowling, laser tag, miniature golf, Go-Karts, bumper boats, (if open) XD Dark Ride, and $5 arcade card.