We Are Committed to Make Disciples of Jesus Christ for the Transformation of the World.
The people of Parker United Methodist Church are called to live this commitment in a variety of places and ways:
Locally, regionally, and internationally
Collectively, in small groups and as individuals
Through a broad commitment to individual service in our community
With both long term commitments and special emphasis on individual missions prayerfully selected annually by our Missions Committee
Each of us dedicating a portion of ourselves and our resources to bring the Living Christ into the lives of those in our community and extending to the global community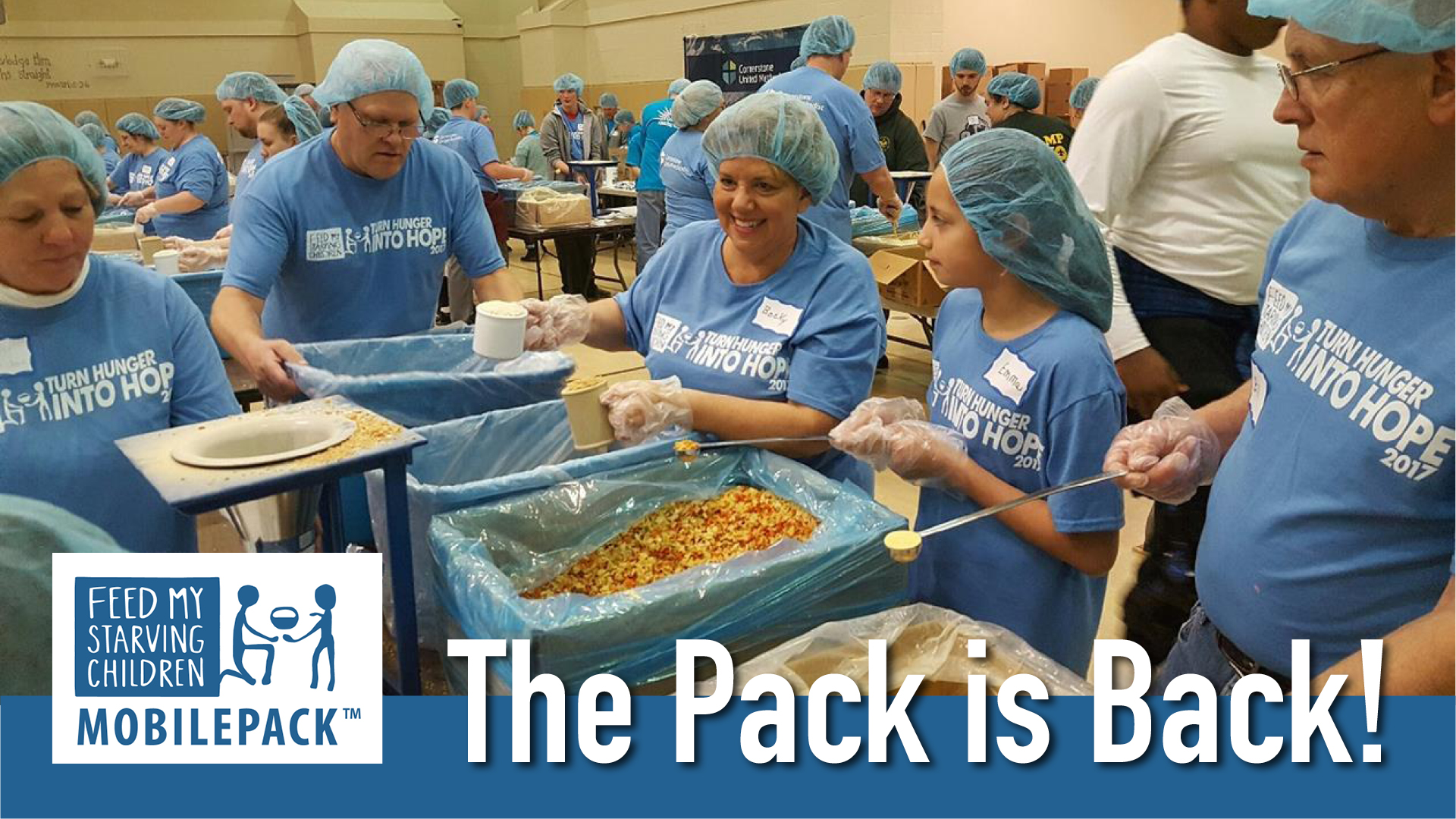 The Parker MobilePack® returns to PUMC on October 21-22!
We've packed over a million meals; we'll get started on our second million this year! After a long absence under Covid packing restrictions, we will hold our first annual post-covid event!
It takes a planning team as well as everyone's labelling and packing skills during the event weekend to have a successful event. If you feel called to help with leading a leadership team, prayer support, promotion, logistics, volunteer coordination and hospitality. What? No fundraising? We have, by God's grace and your faithful stewardship, already have sufficient funds to hold this year's pack! Donations are always welcome to purchase food to feed more kids, but we will be able to fund our first 100,000 meals. If you feel called to help feed some of God's most vulnerable children in Jesus' name, please email Julie Kronbach to join the team. We will have an organizational meeting in early August.
Would you like to serve on our missions team?
If' you'd like to be part of our missions committee that meets every 3rd Wednesday at 5:30 p.m. then please email Julie Kronbach or call her 303-658-0468.