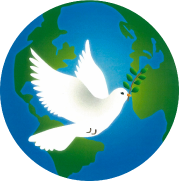 An organization of women affiliated with the 
United Methodist Church, Parker United Methodist Women are part of a vast 
network of concerned Christian women around the world.
Our Purpose is
• To know God
• To experience freedom as whole persons through Jesus Christ
• To develop a creative, supportive fellowship
• To participate in the global ministries of the church

---
Leadership Meetings Second Thursday of Each Month
The Parker UMW leadership team meets to plan events, fundraising & general business once a month on the second Thursday from 6:30-8:00 pm.  Meetings are open to all members and all are welcome!
Parker UMW – Faith, Hope & Love in Action
In 2015, Parker UMW helped with purchasing shoes & first aid kits for the Mission trip to Respire Haiti. They also provided backpacks & new socks for the India Mission trip to benefit children at Hope Boys & Girls homes in Hyderabad, India.