---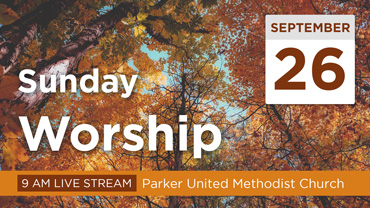 Parker United Methodist Church
Providing Worship, Teaching and Faith Opportunities for Kids, Youth, Families and Adults in Parker, Aurora, Lone Tree, Centennial, and Castle Rock Colorado
Online Worship: We live stream our 9 am service every Sunday to our Our YouTube Channel and Facebook Page
Office Hours: M–F, 9 am – 4 pm • 303-841-3979
---

Where are you spending your time, resources and talents?
We'll be looking at our commitments to see how we can balance lending our time, resources and talents between a world that clamors for our attention, and our God who generously provides all of these things.
October 8 – 9 | Sign up Online or visit our table starting September 5th.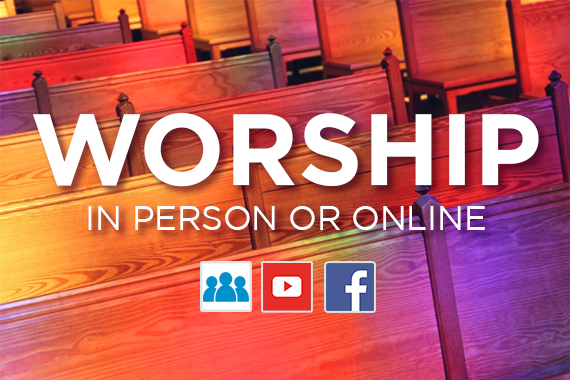 In Person Worship: Just Check In, No Reservations Needed
If you know early in the week you're going to join us Sunday please check in online, or sign in with our welcome team when you arrive Sunday mornings. If you're more spontaneous and decide to join us Sunday morning please check in with our welcome team.
Check in helps us connect with new visitors, and attendance requirements for the United Methodist Church denomination and, learn about prayer concerns and needs from our whole church family.
Masks are required for unvaccinated individuals (adults and children ages 4-11).
Online Worship: Live Streaming Sunday Mornings!
We share the live stream of our 9 am worship service on our YouTube channel and our Facebook page every Sunday. The stream begins at 8:45, with a special message just for our online audience and worship begins at 9 am.
Like to sleep in? The good news is you don't have to watch live. You can join any time during the stream, or watch after the service is over. The video is recorded and saved to our youtube channel.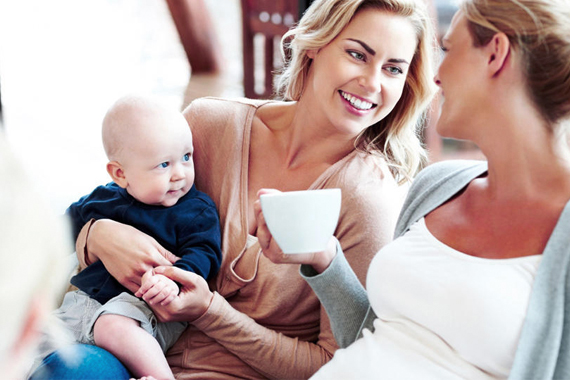 Mom's Group is Back After a Summer Break!
Attention all Moms of kids birth-high school… Mom's Group will be starting back up on September 14th and will meet on Tuesdays from 9:30-11:30. Childcare is provided. Come and join us as we support one another and grow in our faith together. For more information, email Pastor Cody.
---
Why? A Four Week Sermon Series Beginning September 12th
The question of how God can exist when there is evil in the world, or a good reason or explanation for this is called theodicy. In other words, if there is a loving and all-powerful God, why do bad things happen? On the 20th anniversary weekend of 9/11, we begin a four week sermon series asking some of the toughest questions of faith. Using the book, "Why?" as our guide (Adam Hamilton), we examine God's will, free will, unanswered prayer and how God asks us to be prayer for others. Pastor Barb and Pastor Cody will discuss each week's topic on our Wednesday Facebook Live chat via our Parker UMC FB page. Join us for this thought provoking sermon series.
September 12th "Making Sense of God's Will": Romans 8:18-19; 22-28
September 19th "It's Our Choice"Genesis 1:26-28; Psalm 136:1-9
September 26th "Why Do My Prayers Go Unanswered?": 2 Corinthians 12:2-10; Luke 22:39-46
October 3rd "How God Answers Prayer": 2 Corinthians 12:2-10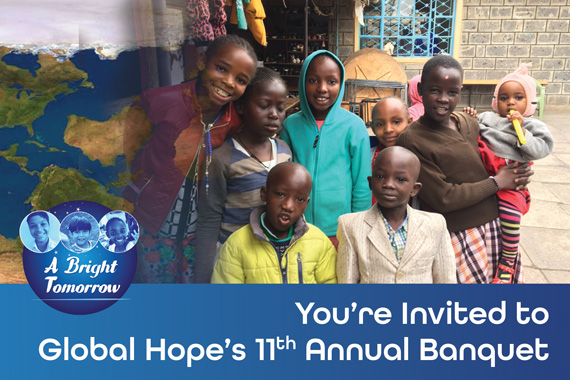 Your Presence and Giving Helps Many Vulnerable Children
PUMC has reserved tables for the Global Hope banquet. There is room for you to be a part of this celebration. Please join our PUMC family and many others supporting this wonderful ministry. Sign up today using the link below or by contacting Julie Kronbach, jkronbach@comcast.net.
You're invited to the 11th annual Global Hope Banquet, celebrating 25 years of ministry and looking forward to A Bright Tomorrow. Thursday, September 23, 2021 Social Hour: 5:30 p.m. Dinner/Program: 6:30 p.m. Location: the beautiful Stonebrook Manor in Thornton, CO. Register here: https://www.globalhope.org/
We are very excited to see everyone and to celebrate 25 years of faithful ministry with our Global Hope family. It will be a beautiful evening filled with music and inspiration as we share stories about our children in Romania, Kenya and India.
---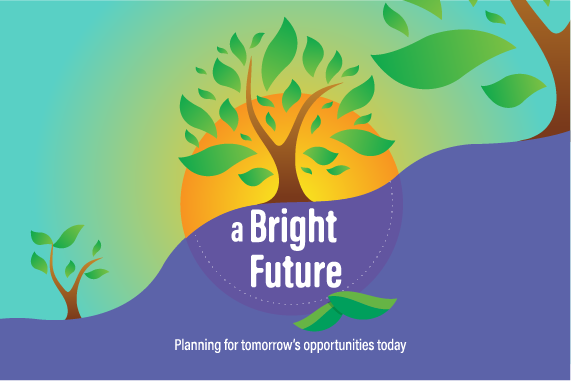 With Your Financial Gifts, Tomorrow Looks Bright
Your generous gifts to our General Budget are necessary for the ministry and mission of Parker UMC. We believe that our future is bright and we're excited to see where God is leading us in 2021. To make your giving commitment, or to learn more about this year's campaign click the button below.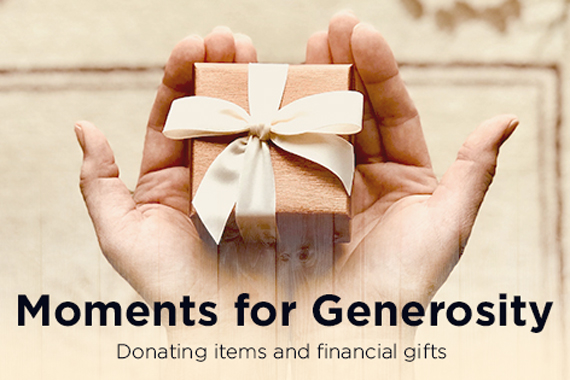 Your Donations Make a Difference
The need for compassion and generosity is ever present. Folks who are struggling, some for many years, some for only a short time, need your help. Click the button below to learn about the current needs for our church family, Parker community, and international community.
Sometimes we need donations for fun things, like candy canes, for upcoming holiday events. These donations, even though they may seem small, provide us ways to reach out to our community and welcome folks into our space.
---
Stuff for Kids
Our Children's Ministry team works really hard to provide fun, relatable content for your kids. Click the button below for Sunday School experiences, watch story time, play games, share family activities, devotionals, and much more!
Volunteer Opportunities
We have many ways for you to get connected helping others and serving the needs of our church family. To see our current volunteer needs please click the button below.
---
Watch Sunday's Message Today
Our 9 am service is live streamed every Sunday and available here all week. Click the image below to watch. In case you missed a previous service, we upload Sunday services to our Youtube Channel each week and have them available to watch whenever is best for you.

This Week's Sunday School Lesson
Noelle Allison, our Director of Children and Families, provides an online lesson each week for our kids. A Bible lesson is the foundation for each lesson. We play games, learn Bible stories and make crafts. There's also lots of fun on our kids page here on our site. There are more stories and games!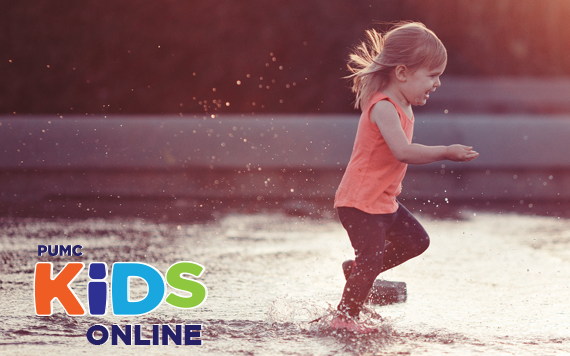 ---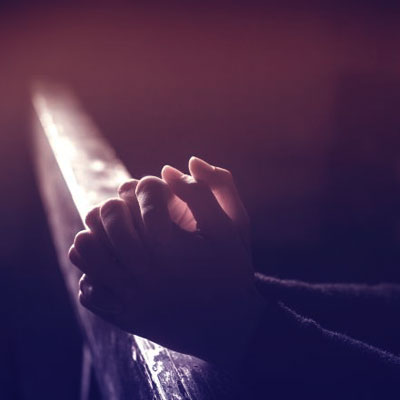 The Power of Prayer
Submit a prayer request anytime by downloading the Parker UMC app and touching the prayer icon. To view congregational prayers that have been submitted login with your CCB profile is required.
If you would like to submit a prayer request using our online form click the button below. You have the option of making your prayer request public to the congregation prayer chain, or keeping it confidential–only our pastors will read it. You can also submit your prayer by emailing prayer@parkerumc.org.
---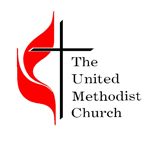 United Methodist Church Links
UMCOR The United Methodist Committee on Relief (UMCOR) is a non-profit 501(c)3 organization dedicated to alleviating human suffering around the globe. UMCOR's work includes programs and projects in disaster response, health, sustainable agriculture, food security, relief supplies, and more. 100% of all money given goes to those in need. All administrative costs are collected one Sunday each year, during our "One Great Hour of Sharing."
---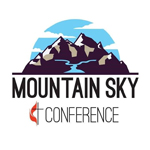 What is our vision? To be life-changing, life-saving mission outposts in the communities we serve.
What is our mission? The Mountain Sky Conference of the UMC will live in God's grace and abundance as we lead a re-energized peaceful and compassionate movement to claim the life-changing love of Jesus Christ for ALL people.
What are our values? Accountability, inclusivity, collaboration, outwardly-focused, simplicity with transparency, breaking barriers and building bridges, and honoring diverse voices and ideas.
---