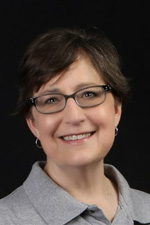 Sr. Minister, Rev. Laura Easter Rainwater
With the retirement of Rev. Barb, Rev. Laura begins her appointment at PUMC on July 1st and will work with the board leadership to begin to take the next steps in building the board into a strong group of lay leaders. Rev. Laura has had some background in the simplified leadership structure model, but will be learning alongside this strong team of laity to develop and lead through the upcoming first year.
---
New Leadership Board Members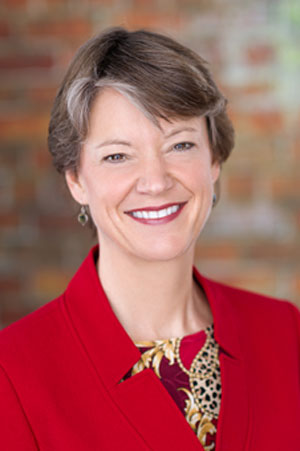 Kim Bimestefer, Co-Chair
Kim is currently CEO & Executive Director of the Colorado Department of Health Care Policy & Financing. Kim sits on several boards in the greater Denver area. She and her partner Sara are active church members who engage in mission work that supports the Parker community through our congregation, like providing gifts for low-income families during the holidays. She has purchased, prepared and distributed mana bags, helps with donations to Parker Task Force, and participated in several online and in person studies and classes. She also supports Denver Mission, Food Bank of the Rockies, Wounded Warriors, Girl Scouts of Colorado, and more.
---
Lacye Cahill, Co-Vice-Chair
Lacye has a Masters in Social Work and has worked exclusively in the area of organ transplant and organ donation. She has worked with patients and families around issues concerning end of life decisions and chronic illness. Lacye has been involved with children and youth at PUMC and will be a chaperone on the upcoming youth mission trip. She and husband, Kevin, are parents of Grace and Rhodes who are active in our congregation. Lacye is also the daughter of John and Charlotte Huffaker, who joined our congregation in 2019.
---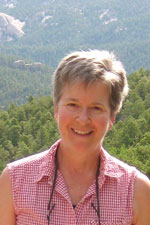 Susan Gustin
Susan retired from teaching history at CU Denver, and has a passion for learning and teaching. She was a Bible study leader in her former church in California for ten years, and has led a five year cycle of Disciple Bible Study at PUMC. She currently leads a church women's book study, as well as participates in many studies at PUMC. She also enjoys making prayer shawls with the Knit 1, Pray 2, fellowship group. Susan is a natural teacher which means she is a good listener. She has enjoyed participating in mission outreach as well. Susan is an active member in the Parker Rotary Club and currently serves as their webmaster. She is married to her husband, Hal.
---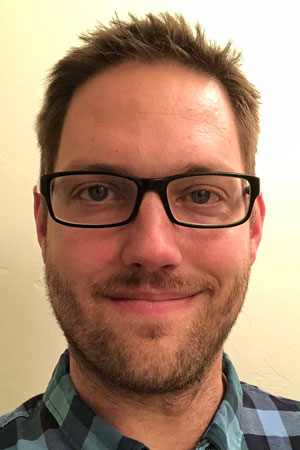 David Haukeness, Co-Vice-Chair
David and his wife Jen have been attending PUMC for several years, joining in the last new members class. David works in autonomous vehicle technology as the Global Product Manager for Autonomous Systems for Komatsu Mining Technology Solutions. He has participated in the choir, serves on the technology team as a volunteer, and helped draft the new PUMC governance document. David and Jen are the proud parents of Cora and Parker, and Jen is the daughter of Steve and Tina Kascht. Both are active in our family ministries activities.
---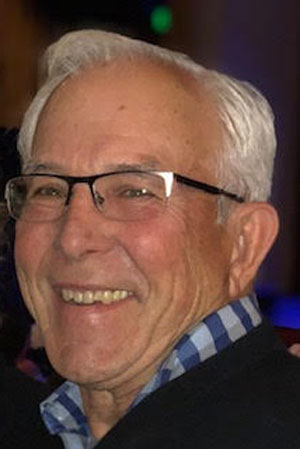 Jack Kear
Jack is well-known in our congregation, having served as church Lay Leader over the past four years. Jack and his wife Jacque have been members at Parker UMC for 12 years, having moved here from New Mexico. Jack was a high school teacher before becoming involved in the automotive industry, having held management positions in several dealerships as well as owning his own used car operation. In addition to serving as the lay leader, Jack served as chair of our Trustees, as well as helping develop the guidelines for the new leadership board. Jack has demonstrated leadership skills as well as a background in management training.
---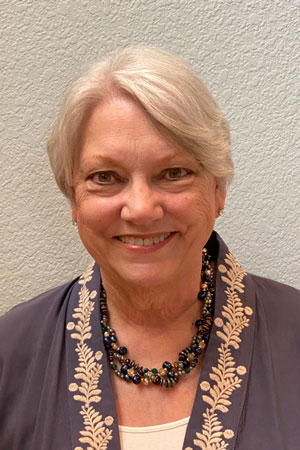 Julie Kronbach, Lay Leader
Julie has agreed to become the new Lay Leader for PUMC. Julie served as Lay Leader at a previous UMC church that she and her husband Dave were very active in. They have been active at PUMC for the past nine years. Julie has a background in executive management and has served as the Chair of the PUMC missions outreach for several years, overseeing missional giving, use of missional monies, overseeing Feed My Starving Children, been a member of the Wesley Council, and serves as a liturgist. She currently sits on the Board of Global Hope Ministries. During the pandemic, she and her husband Dave took every single chair in the gathering space home to paint and reupholster with new backs and seats.
---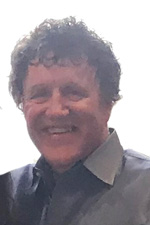 Rick Kucera
Rick and his wife Terri returned to Colorado in the fall of 2020 after living in San Diego, CA for a number of years where they were very active at First UMC, San Diego. Rick is a security service executive in the security field, having worked for the past 20 years for Johnson Controls. While in San Diego, they led a large Sunday school class with an active fellowship group. Rick has taught faith studies, and he and Terri are active attendees since joining in the summer of 2021. Rick has served numerous times as a liturgist on Sunday morning and enjoys helping to lead worship.
---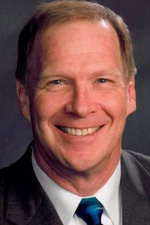 Doug McKinney
Doug is a retired deacon in the UMC. He and his wife, Lynette, have been involved at PUMC for 21 years. For eight years, Doug was on the staff of PUMC. Doug served in full time ministry for 40 years in numerous roles and settings. His passion is developing people to learn to use their God given gifts and talents, which was the focus in all his ministry settings. Doug has been an executive director of a non-profit organization. He is currently serving PUMC through subbing for youth Sunday school, assists with worship leadership, attends a men's Bible study, and has assisted with this year's nominations team. Doug is also involved with Global Hope, Love INC of Littleton, and more.
---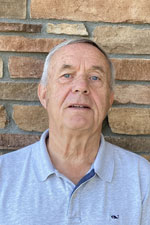 Dan O'Neill, Co-Chair
Dan and his wife Debbie have been active members at PUMC for seven years. After 28 years in manufacturing management, Dan switched careers and for eight years served as the Treasurer of the Rocky Mountain Conference of the UMC. He and Deb moved to Chicago where he worked for ten years on the UMC General Board of Pension and Health Benefits, working primarily with building pension and retirement systems for clergy outside the US. Dan currently serves as chair of Wesley Council. He has also served as the Finance chair, the President of the Saturday morning UMM group, has ushered, preached and served as a liturgist. Dan has served on several boards in the past, and participated in forming and shaping the new board's guiding principles.
---
Eric Ross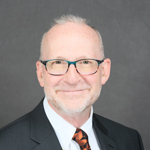 Eric and his wife Lauren have been active members at PUMC since 2005 when they moved to Parker, CO from Troy, MI.
Eric is a licensed Professional Engineer currently working in the Construction Industry. Over the years Eric has participated in Winter Shelter Network and in Small Group Study. Since 2018 both Eric and Lauren have been involved with Emmaus Ministries.
---
Elizabeth Gore Stanley
Elizabeth Stanley was raised in this Parker UMC community for over 40 years, beginning with preschool, services, education, and youth groups when the church was located on Mainstreet. Her mother, Marian Gore, was an integral part of her spiritual formation becoming a deacon for the church during her youth years and encouraging her self discovery. Elizabeth left Parker for a time to pursue her degrees in Music and French and to start a family. Now she partakes in the music ministry team, decorations team and various support groups. Her children, Casimir(19) and Ren (16) grew up in the church and attended Little Blessings Preschool & Kindergarten, where she also taught Spanish for a couple of years. She currently works at CU Anschutz Medical School in Aurora and lives with her Mother and Ren.
---
Steve Brase
Steve's Bio coming soon (site maintenance)
---
Tricia Woods, Little Blessings Preschool Director
Tricia is a Colorado native. She grew up in Lakewood. She attended Metro State where she received a Bachelor's Degree in Early Childhood Education and then attended the University of Colorado where she received a Master's Degree in Early Childhood Special Education. Tricia worked with Littleton Public Schools in their ECE program for 12 years and then acted as a Service Coordinator with Developmental Pathways. Tricia joined Little Blessings in 2009.
Tricia lives in Parker with her husband and two children. When she is not at PUMC she enjoys cheering on the Broncos and Nuggets with her son and husband as well as cheering on her daughter at gymnastics meets. Family time is very important for Tricia. As a family they enjoy the outdoors, traveling and sports.
---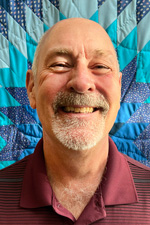 Ron Wyckoff
Ron and his wife Leah have been active members at PUMC for 28 years. Ron is a retired U.S. Air Force Officer and a retired System Engineering Technical Advisor to the U.S. Government in aerospace engineering. Over the years, Ron has served on Finance, SPRC, Small Group and UMM ministries (and has recently re-engaged with the Saturday morning UMM group). He is an active member of the choir–both Chorale and Cambiata–participating throughout his years here at PUMC. He and Leah retired a year ago, and are now excited to become involved in more ways at PUMC, including serving on the new leadership board.