We Want to Make Serving Others Easy
---
That's why we created this page. Below you'll find all current and ongoing volunteer opportunities available at Parker UMC. We all have gifts and talents that God intends for us to share with others. Do you have a servant's heart?…A welcoming personality?…a love for teaching, comforting, healing? If you feel called to volunteer your time to share those gifts and talents then we have a place for you.
---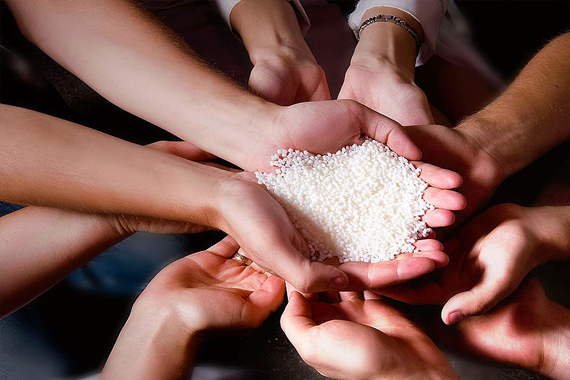 Caring Ministry
Sometimes when bad things happen it's a huge comfort to have a meal delivered, receive a visit, get a card in the mail. Our Caring Ministry is in place to offer those services to families who are struggling with grief, loss, illness, etc. If you would like to prepare a meal, make a visit, or help in some other way with those who need to see God's Love the most please email Nancy Smith or Associate Pastor, Cody Anderson
---
Volunteers Needed as Winter Shelter Network Starts its 2021-22 Season
The Winter Shelter Network will be resuming church site sheltering beginning the first week in November and ending the Winter Shelter season the last week of March, 2022. We are looking for volunteers to help shelter our guests during the Wednesday afternoon to Thursday morning timeframe at our church. There are six areas where we need help and where you can volunteer based on your area of interest and time availability.
Set Up of the shelter on Wednesday afternoons between 3:30 and 5:00pm.
Evening Host from 5:00-8:00 pm on Wednesday evenings
Overnight Hosting from 8:00pm Wednesday nights to 7:00 am Thursday mornings
Clean Up Team from 7:00 – 8:15 Thursday morning
Laundry Team that picks up laundry bags before Thursday noon and washes bedding
Food Team makes the food and serves the food to guests each week from 5:30 – 7:30pm
COVID procedures will be in place to ensure safety for our volunteers and guests. If you would like to volunteer for any one of the groups above or have questions about any role you might be interested in, please email Steve Kascht.
---
Volunteers Needed for Financial Campaign
Are you a marketing genius? Do you consider yourself the most creative brainstormer out there? Most of all do you look in the mirror and say, who is more fun than me? Then the Stewardship Team needs you. This opportunity is a great way to get involved at PUMC with a short, focused time commitment. One-hour weekly meetings begin in September and end before the rush of the Christmas Season. Your involvement will be critical to creating a successful 2021 Stewardship Campaign over the fall season to help plan our ministry areas at PUMC. If you are interested or have questions, please contact Ryan Woods via phone 303-725-6766 or by email.
---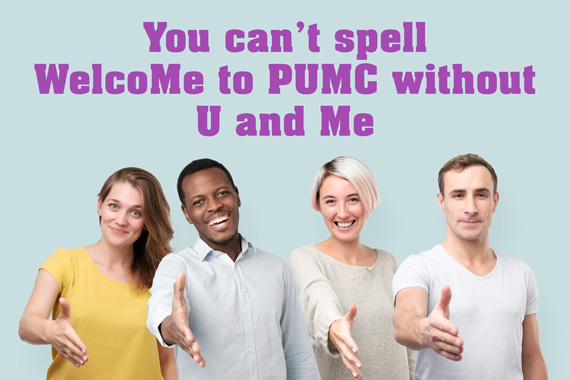 We Could Use Your Sparkling Personality!
As we welcome new and previous members of our church family into our building, the hospitality team is so important to the life of our church. We are greeters, ushers, visitor guides, and the donuts and coffee team.
If you are interested in joining this amazing team of people, you could count on being on the schedule once a month (unless you really want to volunteer more often). We want you for the PUMC Hospitality Team! Please email April Kauffman to sign up or ask any questions. April@Parkerumc.org or call the office at 303-841-3979.
---
Share Your Welcoming Personality With Our Online Community During the Live Stream
As some of you may know, there's a live chat feature available when we stream our service to YouTube and Facebook. We're looking for friendly volunteers who can welcome new online visitors as they join the stream. Engaging in small talk and answering questions about PUMC can be very helpful to members of our online community, especially when they're joining for the first time. At the moment volunteers are needed from 9 am – 10 am. If you're good at chatting and texting, have a friendly personality, and are passionate about welcoming others, please email Jason@ParkerUMC.org. This is a great way to get involved, on site on Sundays, or from your home watching remotely.
---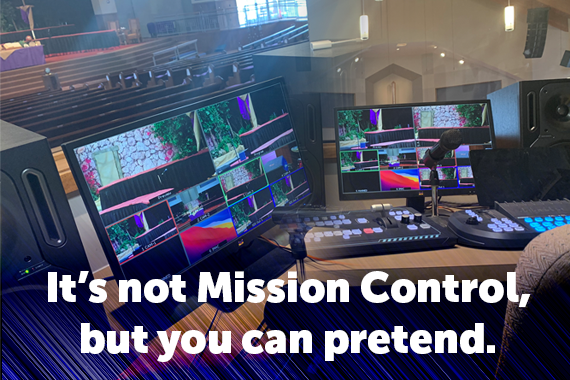 Volunteers Needed for Our Tech Team
Come be a part of our growing volunteer tech team! We are live streaming service each week for our online community, traveling church family and shut ins. Thanks to generous donations we have some really cool cameras, camera switcher, and streaming system. But we need help operating those systems on Sundays.
If you're interested in technology, have a background or experience with computers, cameras, switchers, video equipment, etc., or know someone who does, please email Jason@ParkerUMC.org. We provide training and would love to have you.
---
Children's Ministry Volunteers Needed
Children's Ministry is creating monthly Sunday kits for children to be able to learn and share God's Great Big Love. We could use your help to build these kits. Please email Noelle Allison for more information.
---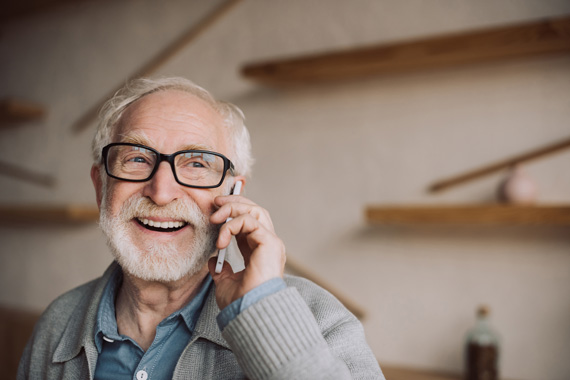 Volunteer Opportunities to Help Isolated Individuals
Though many of the social distancing and COVID precautions have been lifted there are still older congregation members that were isolated before the Pandemic, due to existing health conditions, mobility issues, transportation issues, etc. These folks may not feel safe, or be able to, to go out into the community to get things they need, such as food and medicine. We have created a team that will respond to these needs.
We're also looking for people to make phone calls to folks who are isolated. You'd be amazed at the joy a phone call can bring to people who get few visitors. This is a great way to connect with our members who are in nursing homes.
Do you know someone who could use a call? Let us know, and we'll connect them with someone.
If you would like to be apart of our care team, helping those who aren't able to go out into the community, please email email our care team to join!
---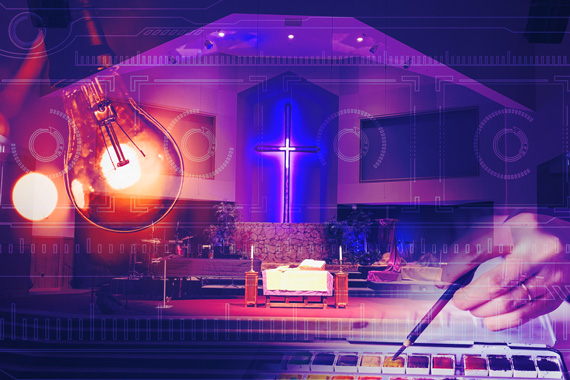 Let's Work Together to Create Some Amazing Spaces
Since Advent of last year, we've been decorating the stage in the Sanctuary to create interesting and inspiring spaces that work well for in person worship, as well as our online church family.We're continuing that work and need help from folks who are creative, handy, artistic, and work well taking direction as part of a team.Our next big design is coming toward the end of May but we'd like to have the components made and have help assembling them.
It feels good to share our talents with others, especially when we're using them for God's Glory. If you'd like to be a part of this new volunteer team, or learn more about the projects, please email Jason@ParkerUMC.org.
---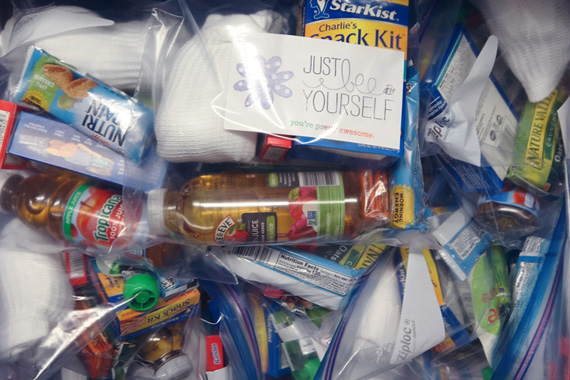 Manna Bags
Manna Bags provide essential items for homeless individuals. It's helpful to have a few of these bags with you to give to to those individuals when you meet them in parks, stop signs and city streets. With the issues that many of us are facing now, the need may be urgent.
We still have bags available at the church just inside the upper door by the office. If you wish to pick up one, or more, to have in your car, just buzz in at the church office entrance between 10 am and 4 pm M-F and someone will let you in to pick them up.
We also invite you to put your own bags together at home, either to give out yourself, or to bring to the church for others to give out. It's not hard to do, but it takes a little time and money to put together. All bags don't have to be identical in their contents, but a general item list is below. Most of the items were purchased at Walmart or Sam's Club.
Item List (all items should be non-perishable)
Paper Bag (needs to be strong enough to withstand time in the car before handing out)
Protein: we use vienna sausage
Fruit Cup
Bottled Water
Pudding
Plastic Ware (fork, knife, spoon) need to be in a baggie for sanitation
Napkin
Moist Towelette
Crackers
Granola Bar
Gum
Prayer (optional) I have a slip of paper with a short prayer for the recipient from ______. A place to be signed or initialed.
PUMC Card (optional)
---
Memorial Service Set Up and Clean Up
When things happen in life, we need help. It takes a village. Our church is our village. Would you be able to help a few times a year set up tables or put out food for our memorial services? It takes a village, and our team needs more names on our volunteer list (men and women). Email Judy Stephens at or call (303) 478-3558 or email Pat Chase.