We Want to Make Serving Others Easy
---
That's why we created this page. Below you'll find all current and ongoing volunteer opportunities available at Parker UMC. We all have gifts and talents that God intends for us to share with others. Do you have a servant's heart?…A welcoming personality?…a love for teaching, comforting, healing? If you feel called to volunteer your time to share those gifts and talents then we have a place for you.
Date Specific Opportunities
---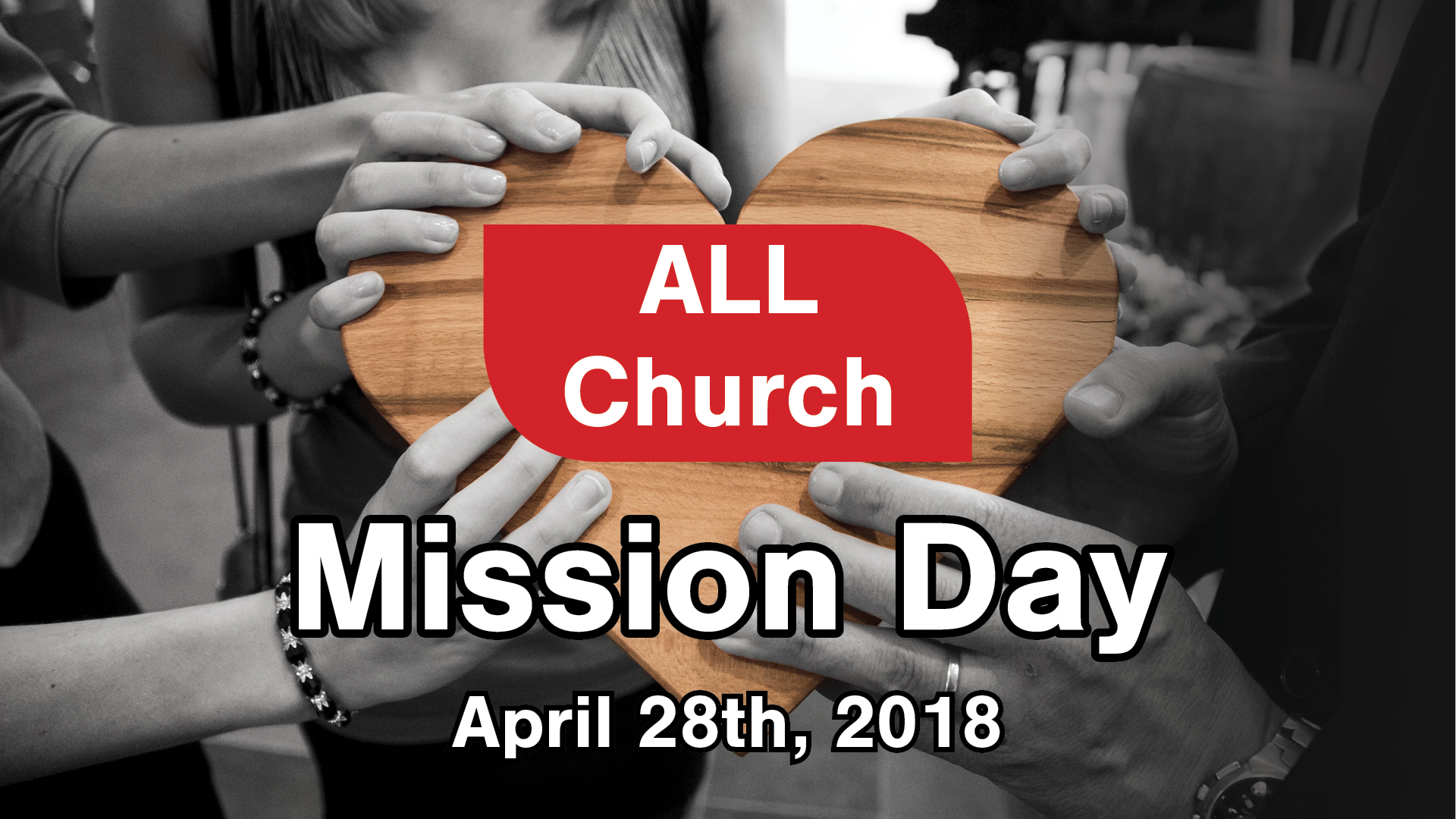 April 28th Bring Your Family and Serve Together!
We'll have several half day opportunities to get involved and support different mission partners like Habitat for Humanity, Parker Senior Center, Aurora Warms the Night and others. For more info or to sign up please contact Marsha Weber: marshaweber@msn.com
VBS is June 25-29 and We Need Your Help!
Vacation Bible School here at Parker United Methodist Church is a wonderful way to share the Love of God with over 350 kids from our congregation and the community. As you can imagine, it takes a village of volunteers to make this event successful. So, if you're great with kids, or you like serving behind the scenes, we have something for you. If you'd like to give your time, talents and share a little love with the kids on June 25-29 please email Noelle Allison, Director of Children and Families, Noelle@ParkerUMC.org.
Volunteers Needed for Feed My Starving Children Committee
The FMSC MobilePack had a successful 2017 in contributing meals for starving children around the world, and we are forming our committee for 2018 now.  We are specifically looking for people to lead the Rummage Sale in June, to work on the Restaurant Night fundraisers and to join the communications team.  Feel free to join us for the first few meetings and see if there's another place you'd like to lend your time & talents.  Meetings are the 3rd Tuesday of each month at 6pm beginning February 20th.  Please contact Jen Huey at 720-878-4954 or jenhuey@comcast.net for more information.
Sunday School Helpers Needed
Come join us in Sunday School!  We have so much fun, but we need your help! We are in need of more Sunday School helpers.  Noelle Allison, our Director of Children and Families, and Erin Holzhauser, her assistant,  do most of the work (and talking), we just need some loving people to help us with Sunday School.  Elementary age kiddos meet in the Fellowship Hall after the Time for Children in worship. We come together to have announcements, celebrations, prayer and Bible story.  This year we would like to have enough volunteers to break up into small groups for 15 minutes.  This helps the children connect on a deeper level.  During this short time we would like to have the kids work with you on an activity and or game (Noelle and Erin will set up and provide you with everything you need). Then we all meet up again in the Fellowship Hall for music dance videos until parents arrive. Signing up is super easy!  We've created a signup genius for each Sunday.  You can sign up for one Sunday or several, whatever fits your schedule! Please contact Noelle Allison, Director of Children and Families noelle@parkerumc.org with questions.
Ongoing Opportunities
---

The Winter Shelter Network Needs Your Help
Wednesdays starting November 1st
We have begun gearing up to meet the needs of up to forty guests who may spend one evening a week with us.  If you have not worked with the shelter in the past and want to learn about it or sign up to volunteer, or you are an experienced volunteer with our shelter but haven't yet been contacted to sign up for this winter, please contact one of the shelter volunteer coordinators, either Jennifer Wright at douglasenterprizes@msn.com (303-921-0692) or Steve Kascht at kskascht@aol.com (720-934-3670) so we can talk with you about what opportunities are available.
If you wish to donate to the Winter Shelter Network effort at our church, our big need this year is the purchase of privacy dividers to provide each guest a bit of space for her cot and personal belongings.  If you want to donate towards the purchase of these dividers, you may donate online using the PUMC website or drop a check in the offertory basket.  If you write a check, please remember to write WSN in the memo line.
Thank you.  We are looking forward to another year of inviting in our guests and supporting them in their journey.  We hope you can be part of this mission.
Prayer Ministry Volunteers Needed
The PUMC prayer ministry committee is in need of some volunteers to join us.  We meet monthly for one hour at the church, provide events such as prayer vigils and the National Day of Prayer service annually.  We are seeking individuals with a passion for prayer and leadership.  Our meetings are held on the fourth Monday evening of each month except for summer (June-August).  Anyone interested can contact me, Andrew McKinney,  970-281-9575.
Teaching ESL – English as a Second Language
No Experience Necessary. You only need to speak English.
Restoration Outreach Programs (ROP) is looking for dedicated people to teach for 2 hours twice a week.
ROP is reaching the world at our doorstep through our ESL Classes (English as a Second Language).  ROP serves a large multicultural community made up of immigrants and refugees from around the globe.
These ESL classes provide individuals who speak little or no English with an opportunity to learn and practice English, so that they might function more effectively within our society.
Teachers and tutors will have the opportunity for relational ministry as they build friendships with our eager refugee and immigrant students in the community.  Class room assistants have the opportunity to sit alongside students, during class, and give additional personal help to students.
Class schedule:  Six classes are meeting Tuesday through Thursday from 9:00 a.m. to 12:00 noon beginning September 5th.  Each class meets for one and a half hours for two days per week.
There is no cost to teach. Teaching is learn as you go. However, to start, you will be able to assist so that you can get a feel for it.
Please contact Barbara Crowder ExperiencingGod@outlook.com for details.
Memorial Service Set Up and Clean Up
When things happen in life, we need help.  It takes a village.  Our church is our village.  Would you be able to help a few times a year set up tables or put out food for our memorial services?  It takes a village, and our team needs more names on our volunteer list (men and women).  Contact Judy Stephens at stphju3@aol.com or (303) 478-3558  or Pat Chase at patchase99@yahoo.com.
Ushers and Greeters
Do you have a welcoming personality? Do you like meeting new people? If these are skills you've been blessed with please consider becoming an usher and/or greeter. Welcome people at the entrances on Sunday morning and offer hospitality and guidance during and after worship. Ushers please contact Eileen Carpenter at eileencar40@gmail.com or 303-841-7531. Greeters please contact Jamalyn Ackley at jamalynackley@gmail.com

Media Booth Technicians
If you would like to help lead worship by advancing slides for the music and scripture then we'd like to plug you in to our media booth. Volunteers are asked to sign up for one Sunday every 4-6 weeks. Please contact Director of Media, Jason Anderson  jason@parkerumc.org
Caring Ministry
Sometimes when bad things happen it's a huge comfort to have a meal delivered, receive a visit, get a card in the mail. Our Caring Ministry is in place to offer those services to families who are struggling with grief, loss, illness, etc. If you would like to prepare a meal, make a visit, or help in some other way with those who need to see God's Love the most please contact Nancy Smith care@parkerumc.org or Associate Pastor, Cody Anderson cody@parkerumc.org