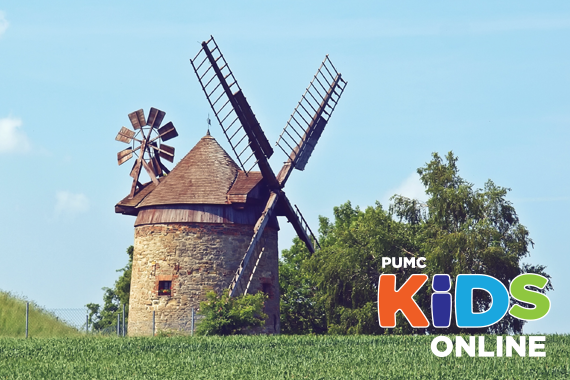 Filled with the Holy Spirit
Acts 2:1-21
Today is a special day in the church year. It's the birthday of the church! Today is the Day of Pentecost, a day when we celebrate how God's Spirit blew like the wind into the disciples.
Watch the Video! May 28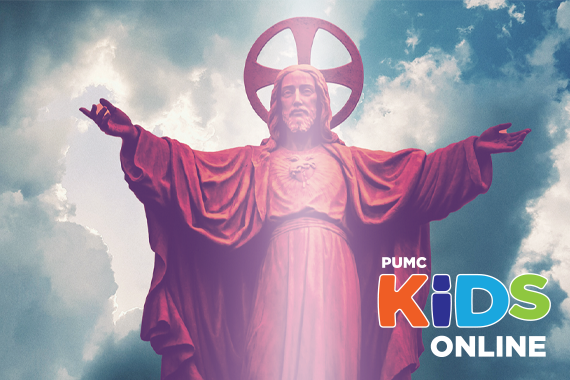 Jesus Ascends
Acts 1:6-14
In our story, Jesus ascends, leaving the disciples to tell all the stories about God's great big love and about Jesus. Now you can tell these stories too!
Watch the Video! May 21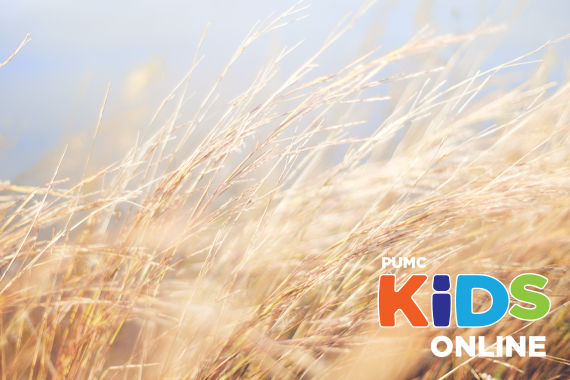 The Spirit of Truth
John 14:15-21
Jesus came back to life on the first Easter morning many years ago, and Jesus is still alive today! We just can't see Jesus. Even though we can't see Jesus, Jesus' Spirit is with us today. Jesus' Spirit is called the Holy Spirit. Today we will learn thta Jesus sent the Holy Spirit to be our helper.
Watch the Video! May 14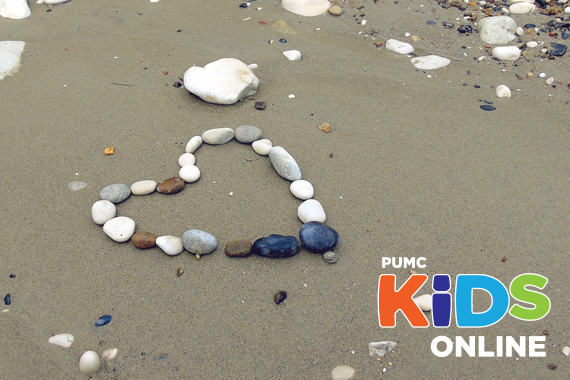 Living Stones, Choose People
1 Peter 2:2-10
During Easter we remember that Jesus is the strong stone our whole faith is built on. Jesus holds everything we believe together. Today we learn the early believers were encouraged by a letter that said God's love helps our spirits grow. With Jesus as the cornerstone, God is building a strong faith in you!
Watch the Video! May 7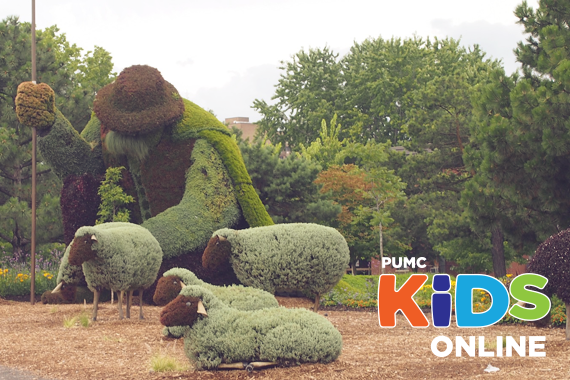 The Lord is my Shepherd
Psalms 23
We are still celebrating the Easter season because Easter lasts for fifty days! One of the things we remember during Easter is how much God loves us. God showed the greatest love for us by sending Jesus! How can we show God's love to others?
Watch the Video! April 30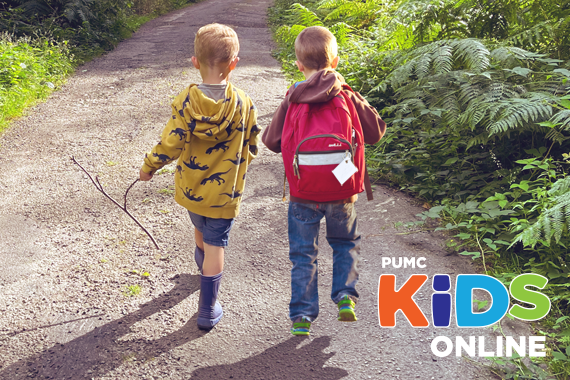 Road to Emmaus
Luke 24:13-35
Today we will explore how to recognize Jesus in our lives and in the lives of others. We see Jesus when we share love, do something helpful, ask questions, or trust God. These are things Jesus did!
Watch the Video! April 23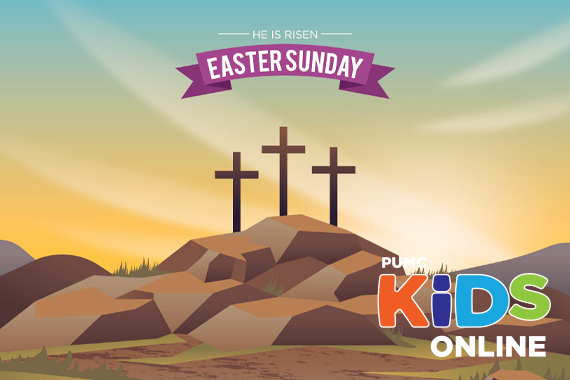 Easter!
Matthew 28:1-10
Join me to celebrate the Good news that Jesus is alive! We celebrate Easter every year because what happened to Jesus is such good news! When we hear good news, we feel like telling everyone!
Watch the Video! April 9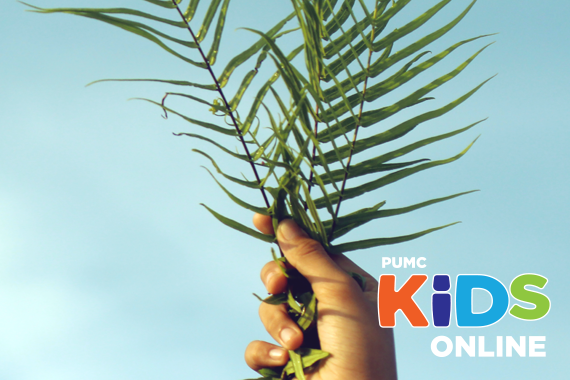 Lent 6 – Hosanna
Palm Sunday
Matthew 23:1-11, 26:14-27:66
Today is the last Sunday in the season of Lent. It's Palm Sunday. On Palm Sunday, we celebrate Jesus riding into Jerusalem on a donkey. Crowds of people lined the street, waving palm branches and shouting, "Hosanna!" which means "Save us!" What would you shout if you saw Jesus riding down the road?
Watch the Video! April 2
Lent 5 – Grief
Bible Story: Jesus Raises Lazarus
John 11:1-45
Today is the fifth Sunday in the season of Lent. Lent is a time of learning about being God's people through prayer, giving, sacrifice, and worship. In our Bible story today, people are grieving. Grief is a type of sadness that we feel when we lose someone or something we love. Our Bible story will teach us about having hope—even when we are grieving.
Watch the Video! March 26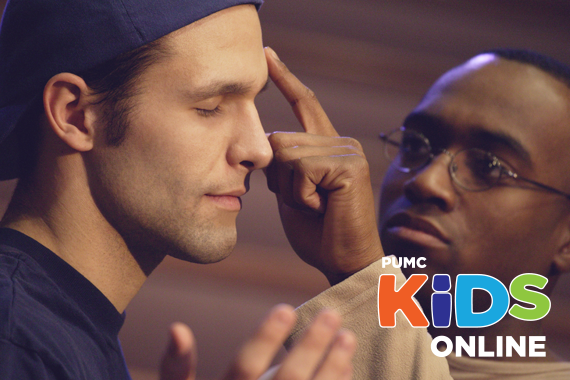 Lent 4 – Heart
Bible Story: Samuel Anoints David
1 Samuel 16:1-13
During Lent, we think about who we are as God's people. Sometimes we spend a lot of time thinking about who we are on the outside. We think about what we are wearing, how well we play sports, or who our friends are. But God is concerned about who we are on the inside. God knows our hearts. In our Bible story we will read that God saw David as a true leader because of what was inside of him, not because he looked and acted like a leader on the outside.
Watch the Video! March 19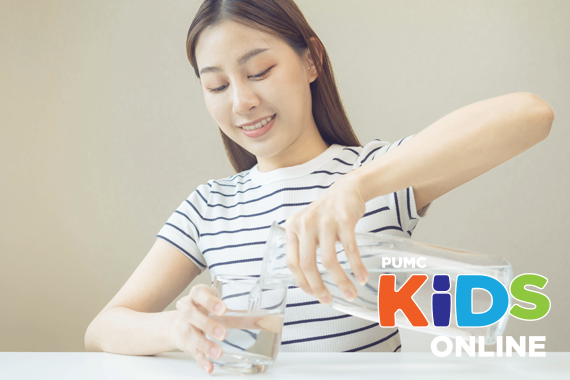 Lent 3 – Water
Bible Story: Woman at the Well
John 4:5-42
What do we need to keep us alive? If you said water, you are correct! Today in our Bible story Jesus teaches us that God's great big love is our living water. Jesus fills us up with love.
Watch the Video! March 12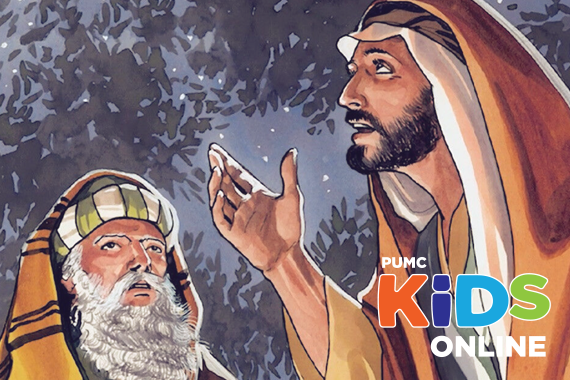 Lent 2 – Eternal
Bible Story: Jesus and Nicodemus
John 3:1-17
Today we will read a Bible story where Nicodemus asks Jesus some questions. Jesus teaches us that God's great big love last forever! No matter where we go, what we do, or even what we understand or don't understand, we can know that God's love never ends.
Watch the Video! March 5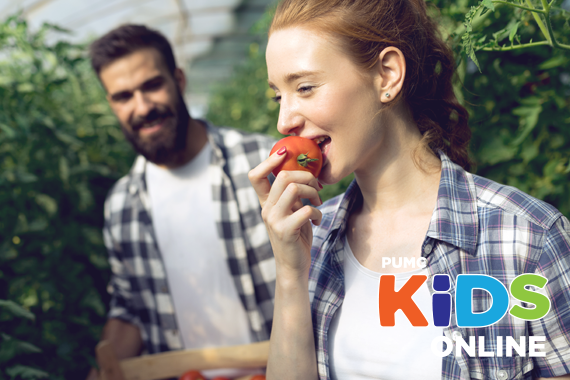 Lent 1 – Consequences
Bible Story: Adam and Eve
Genesis 2:15 – 17, 3:1 – 7
Today we start our first class in Lent. During Lent, we remember that God loves us so much that God sent Jesus to show us forgiveness. We will read about Adam and Eve and how they were tempted. When we're tempted to disobey, there can be big consequences. But God never leaves us or stops loving us.
Watch the Video! February 26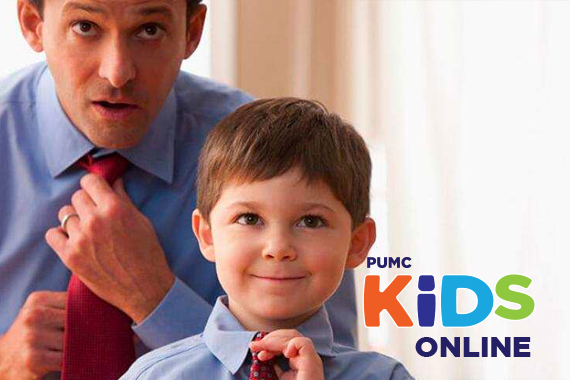 Imitate Christ with Joy
Bible Story: Matthew 21:23 – 32
Our Bible story today emphasizes that all my actions show people who Jesus is. Today we are reminded that actions are important as we follow Jesus. We can act like Jesus at school, at church, and when we play with friends. Actions matter!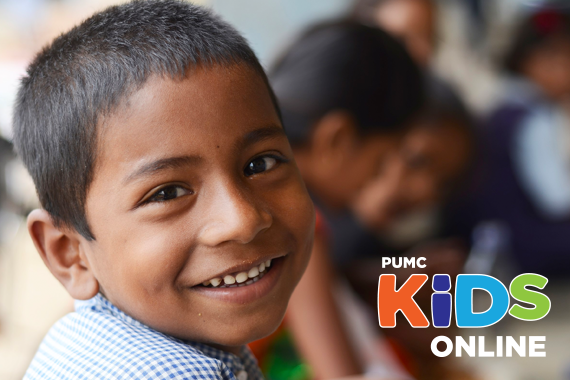 Love with Joy
Bible Story: Philippians 1:1–14
Today we learn how Paul was happy, even when locked up in jail, because God was with him. Paul knew that God keeps promises. Paul wrote a letter to his friends in Philippi telling them that God was with him, even in jail.
God Provides
Bible Story: Isaiah 55:1- 9
There are a lot of people in our lives who take care of us and provide for us. Today we will hear a story about Isaiah, one of God's prophets, who reminded God's people that God provides for them.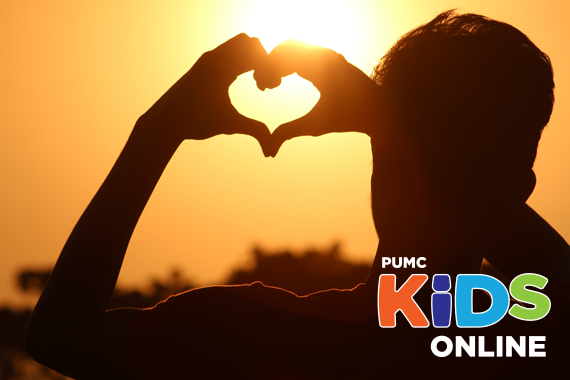 Live in Love
Bible Story: 1 John 4:7 – 21
We love other people because God loves us! Our story reminds us that "when we live in love, we live in God, and God's love lives in us." God's church is all about love
Perseverance: Finding Nemo
Bible story: James 1:2-6
Today we will talk about perseverance and how God is with us as we keep working to achieve our goals. This week's sermon series uses the Disney/Pixar movie "Finding Nemo" as a modern-day story to help us understand. Many times during the movie we are reminded to "keep swimming."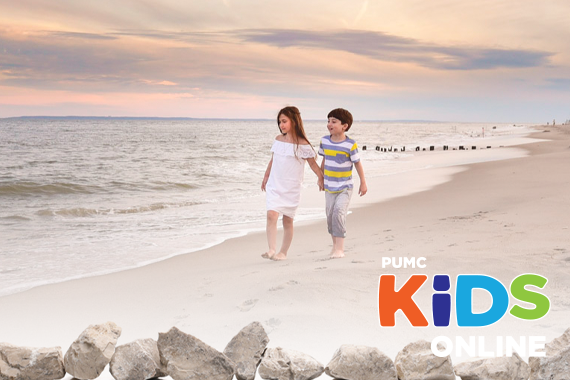 Coco: Remember Me
It was time for God's people to cross the Jordan River into the new land. They had to have faith that God could help them cross the river safely. Afterwards Joshua told 12 people to gather rocks from the river to use a monument. This will be a reminder of how God helped them. Today we will take time to remember the people in our family and thank God for giving us these relationships.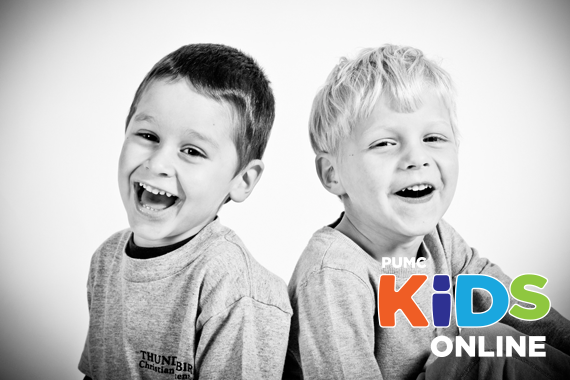 You've Got a Friend in Me
The Bible is full of stories about friends: Ruth and Naomi, David and Jonathan, Jesus and the disciples, Mary and Martha, Lazarus and Jesus. There are all kinds of friend stories. Today's story about friends is from John's Gospel. In this story Jesus describes what he will do for his friends.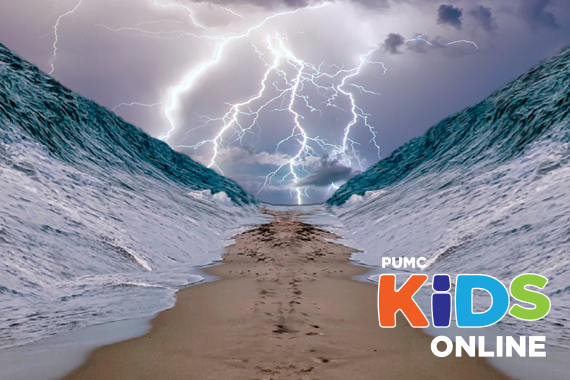 Red Sea
In today's Bible story, Moses is leading the Israelites away from Egypt. Moses had worked hard to win their release. Most of them had probably never left the city, and now they were wandering around the desert. They didn't know where they were going. Neither did Moses, but he asked for directions from the greatest guide of all. God rescued the Hebrew people from Pharaoh's army. God rescues us, too.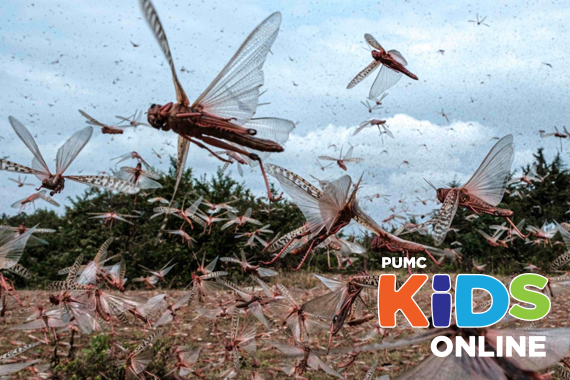 10 Plagues
In our story, Pharaoh thinks that he is just as powerful as God. God uses plagues to show Pharaoh and the people of Egypt, that God is more powerful than anyone.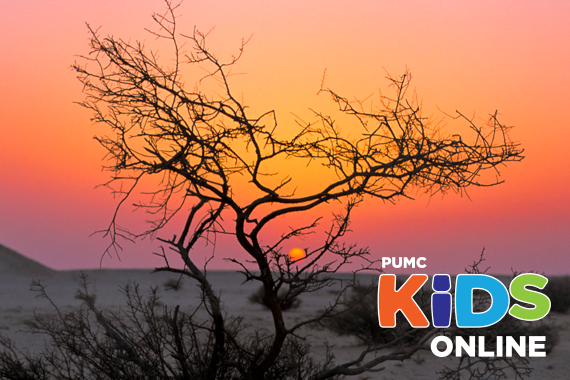 Baby Moses
God appeared to Moses in the burning bush and called him to be a good, strong leader for the Israelites. Have any of you ever gotten a call from God before? Maybe not on the phone, but God calls us every day just like God called Moses to do something very important. God has special work for each of us to do, too. God promised to be with Moses and help him do the special job Moses was called to do. God makes that same promise to you and to me. God will always be with us to help us respond to our calling.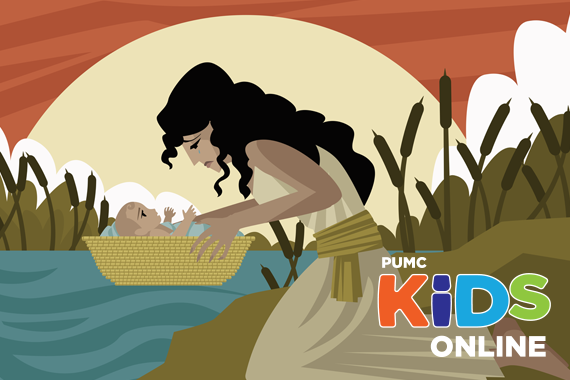 Baby Moses
Our Spark Word today is "protect." There is a lot of protecting in the story of Baby Moses. Moses' mom protects him by placing him in a basket on the river. God protects Baby Moses when he is floating in the basket. Pharaoh's daughter protects Baby Moses by agreeing to care for him. Miriam protects Baby Moses by suggesting that Moses' own mom could help raise him. That's a lot of protecting! Listen and see if you can pick out any more examples of protection today.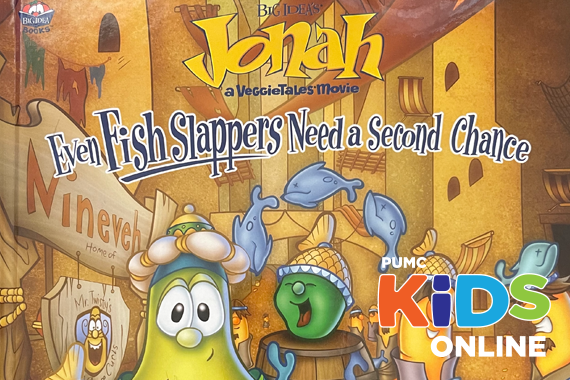 Science Workshop! Jonah and the Big Fish from Jonah 1-4
God talks to us in mysterious ways. Think about the sailors in the story. I wonder they knew Jonah was responsible for the stormy weather…God was telling the sailors that Jonah was responsible, and God was telling Jonah that he better do what he was supposed to do. Today we will make rain sticks to help us to remember to listen to God.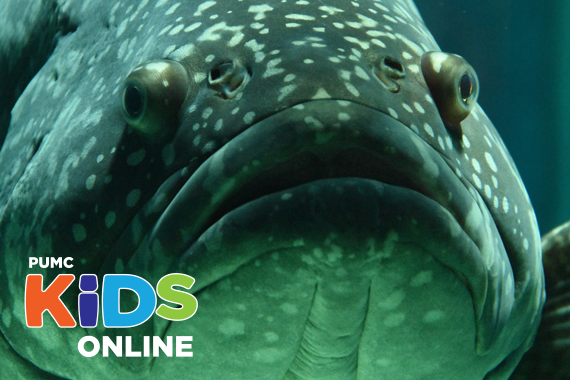 Art Workshop! Jonah and the Big Fish from Jonah 1-4
We are learning how important it was for Jonah to tell God's story. We will create a project to help us remember that it's important for us to tell God's story.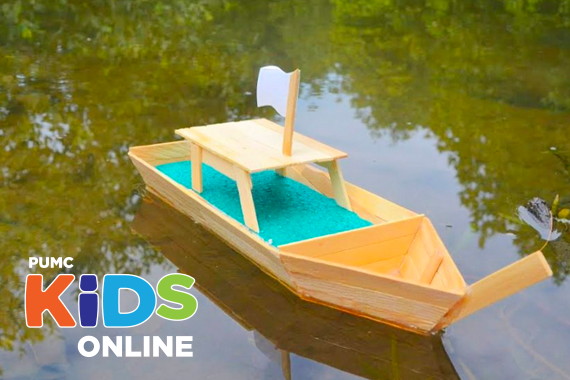 Science Workshop! Noah's Ark from Genesis 6-9
Have you ever wondered what it would be like on Noah's ark? Build Noah's ark using popsicle sticks, drinking straws and cling wrap. God gave Noah a big job because God knew Noah could handle it. Today we remember that God is with us, even when we have big jobs to complete!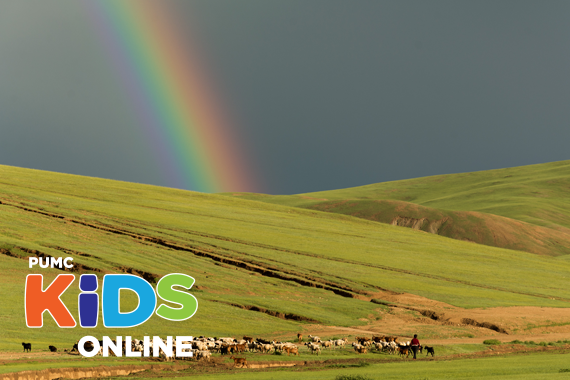 Ark Workshop! Noah's Ark from Genesis 6-9
We are learning all about Noah and his ark today! After God washed the earth with a flood, God promised never to flood the earth again. Then God put a sign of this promise in the sky. Today in out art workshop we will be creating rainbows!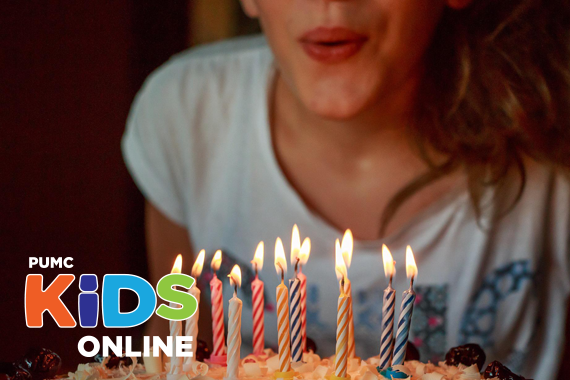 Spirit
Bible Story: Day of Pentecost from Acts 2: 1- 21
Today we celebrate the Day of Pentecost, when the Holy Spirit appeared as a burning flame to the early followers of Jesus. We often think of Pentecost as the birthday—the beginning—of the Christian church. Join me as we learn more about this.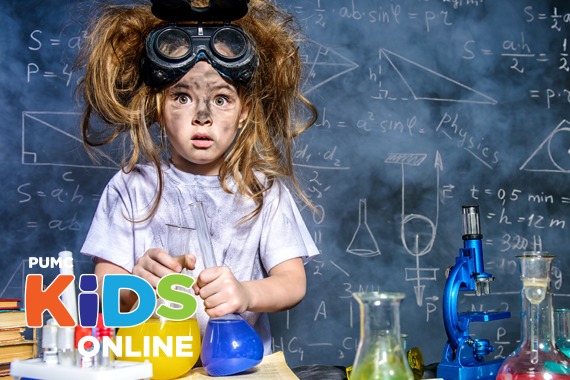 Unexpected
Bible Story: Paul and Silas from Acts 16:16 -34
Do you like surprises? Can you think of a time when you were surprised? In our Bible stories Paul and Silas were in jail when an earthquake hit. After that, there was surprise after surprise after surprise! God is always faithful, always with us.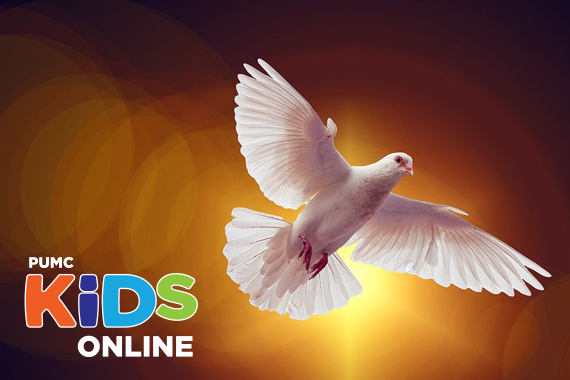 Trinity
Bible Story: John 14:23 – 29 (Promise of the Holy Spirit)
Today is all about the Trinity—that's the way many Christians understand one God in three parts: God the Creator, God the Son, and God the Holy Spirit. As Jesus prepared to leave his disciples, he promised to send the Holy Spirit to remind everyone that God is always present.
New
Bible Story: Revelation 21:1-6 (New Heaven and Earth)
Today we learn that we are all and always love by God. We talk about how God is an awesome creator and inventor. We think about things we could invent to make our world better.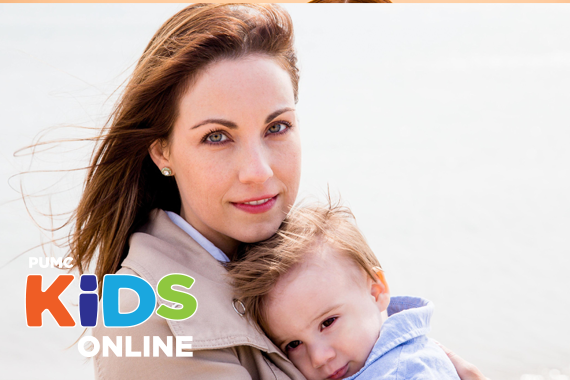 Devoted
Bible Story: Acts 9:36-43 (Peter Raises Tabitha)
Today we talk about people that work hard for others. Who do you know that helps others? Our Bible story about a miracle that happened with Peter. We also talk about ways to console people when they are sad because they know someone who has died. For our craft we will make a card for someone.
---
---
---
---
---
---
---
---
---
---
---
---
---
---
---
---
---
---