Sunday, December 9, 2018
SLAM – 2 Options. Attend the Messiah or join us for Veggie Tales "Saint Nicholas" a Story of Joyful Giving in the Youth Room!
Sunday Night Life – Christmas Party (See details below)
---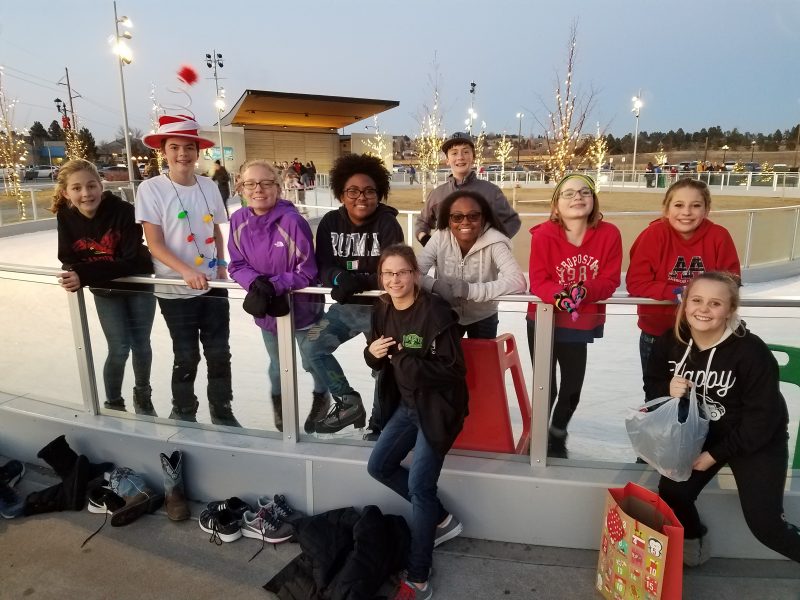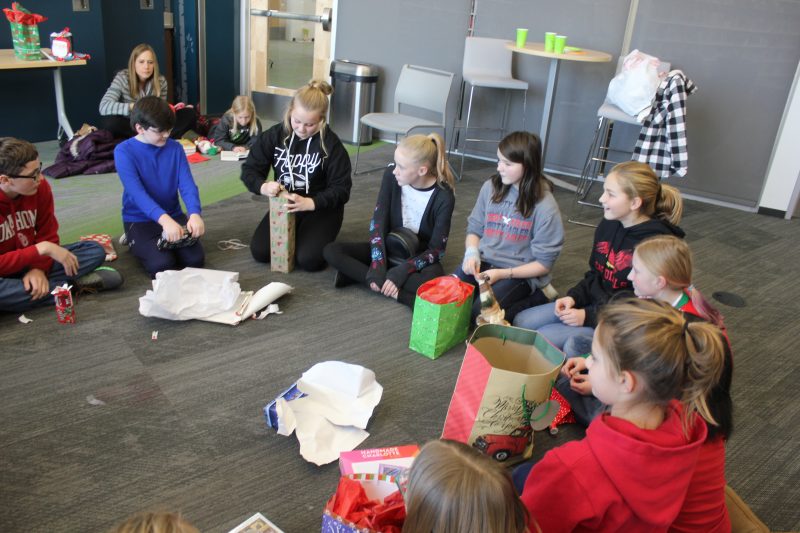 CHRISTMAS PARTY INFORMATION
Where – Parker Library Upstairs – Event Room B (right above the entrance to the library).
When – In the Library from 2-4, then ice skating afterward.  (PLEASE NOTE:  I will be at the ice trail until 5:30 PM. If your youth/family would like to skate longer than that – you are more than welcome.  But I will need an adult there for your youth as of 5:30.  Families may come and take advantage of the group rate as well.  Just get in line with us and make sure you tell them that you are with Parker United Methodist Youth Group.)
WHAT TO BRING – You will need a snack to share for the party, a gift for the gift exchange (no more than $15 in cost), and $7.50 for ice skating.
HELP – I could use 2-3 adults at the end of the party (3:40ish) to help me clean up and reset the room. I will need to run out and get the "ice skating group rate started," so if a few folks could help with clean up, I'd be very appreciative.  Then come out and either watch or skate with the kids!
---
In Almost a Week – We are Hosting the Welcome Home Breakfast Dec. 16th

The Youth sponsor a breakfast for college students and their families just before the holidays to welcome them home.  It's a wonderful morning to honor our families who were once a part of the youth group at PUMC.  One day you, too, will benefit from this program.  Please CLICK HERE to signup to bring something that morning.  Instead of Sunday School, we will be setting up the Fellowship Hall and preparing for the breakfast from 10:30-11:00.
PJ and Movie Night – Dec. 16th
I know Sunday the 16th is the start of finals week for a lot of students. So, on the 16th we will be laying low in PJs (or comfy clothes) and watching a movie for Youth Group.  If you need to study – STUDY.  School is important.
Sr. High Retreat
Get ready!  We're having an "in town" retreat for the high schoolers!  To save money due to our Alaska trip, we are going to stay at the church on Winter Shelter cots.  We'll be doing a few things in and around town.  The weekend will be January 25-26.  Watch this email for more details!
Support a Local Chick-Fil-A Family
I'm sure you ALL have gone to Chick-Fil-A to support your school or organization.  THIS SATURDAY, Dec. 8th, the Parker Chick-Fil-A is actually hosting a Spirit Night for one of their employees.  A single mom with four children and one facing cancer in the spine, which is also affecting his left cerebellum and cranial nerves.  Please stop by to show your support of this family, or simply donate if you are able.  Let's support Chick-Fil-A, just as they support Christ-centered living and all of our schools and organizations.
CHRISTMAS BREAK
We will not be meeting on Dec. 23 or 30th.  We will resume our meetings again on January 6th.