Lots to Know for THIS Sunday, December 18, 2017
Sunday School – SORT OF – 9:30 – We are meeting in the kitchen to help set up and prepare the "Welcome Home Breakfast" for the Young Adult Youth and their families.
Youth Group – Christmas Party for ALL Youth 4 PM – 5:30 PM – See details below!
Last week we sought to understand "the whole picture" of the 7 Habits of Teens.  The Jr. High played Pictionary to "see the whole picture."
THIS SUNDAY – Youth HOSTING the Welcome Home Breakfast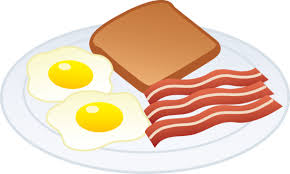 Please try to come to Sunday School this week to help with the "Welcome Home Breakfast" for our Young Adult Youth (Y.A.Y.) and their families at 10:30 AM (after the 9:30 service).  This is a wonderful mission that you will benefit from in your own future!  Please arrive at 9:30 in the kitchen area for your assignment.
Christmas Party

This Sunday

!
This Sunday we are having an ALL YOUTH Christmas Party from 4:00 – 5:30 in the Narthex. Games, treats and a gift exchange!  To participate in the White Elephant Gift Exchange here are the rules….. FIND A GIFT – at your home.  Something not ruined or broken, but perhaps a video game, a stuffed animal, decoration or book that you no longer want that PERHAPS someone else does.  Not a gag gift, not an undesirable gift, but a "gently used item" that hopefully someone else might enjoy.  IF you cannot find something, pick up something for $5 or less (like candy or a gift card).  Remember if you want your gift to be wanted, find something you think will be fought over!  We'll have snacks and refreshments, but no dinner that day.
Deadline

for Winter Retreat Registration

Friday the 13th of January 2017 is the deadline for the Winter Retreat Registration.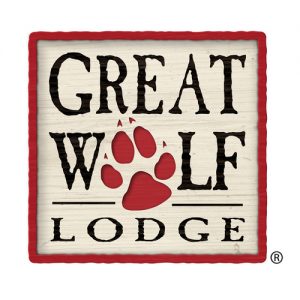 are going to the brand new Great Wolf Lodge  February 10-12.  The Great Wolf Lodge (if you've managed to miss their commercials) is a lodge-styled hotel with an indoor water park.  Cost is $150 per person (for 4 people per room), or $229 per person (if you want 2 people per room).  You will notice on the registration form that you can break this into several payments, if you would prefer. Click here for registration forms (4 pages) and more details. OR you may pick up the registration forms on the top shelf of the Youth News Rack.
2017 Winter/Spring Calendar
January brings new changes, as well as a new calendar for the youth.  Please check the Youth News Rack in the Narthex in January for the new 2017 winter/spring calendar of events!  And as always – the information about how to subscribe to the "Remind 101" messaging tool is on the bottom of the rack (green for Jr. High and purple for Sr. High info.)  Text/Email alerts are sent out once or twice a week to remind students about events or changes to events.  Also a weekly scripture/encouraging word is sent to students (and parents who are subscribers).
Youth Led Church Services, Jan. 22
Come out to Youth Group to start learning our "exciting entry" for Youth Led Church Service. Plans are coming together.  Watch for more details.  Some of our youth are already working on some things.  Do you have an idea?  I'll always take suggestions.  I heard one last Sunday that I'm going to try to implement!  I'm always open to LISTENING to new ideas!  We'll need greeters, ushers, singers and more!  Stay tuned!
Hey Parents and Church Family – Can you offer a meal in 2017?
It's that time again to start considering meals for the youth during 2017.  We usually have anywhere from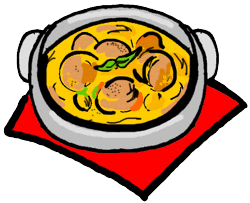 20-30 students between our two groups.  Easy meals like casseroles, spaghetti, or sandwiches are always appreciated, and sharing a meal together is a large part of our fellowship time. To choose a date and sign up please click HERE for the Signup Genius.
Supporting the Winter Shelter Network and the Youth – Wait, What?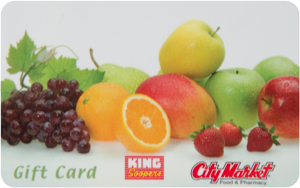 Would you like to support the Winter Shelter Network, but not sure how?  We are collecting $25 King Soopers gift cards for families to get gas or food during the holidays.  IF you purchase a gift card from King Soopers USING YOUR RELOADABLE gift card from the youth, it will be supporting BOTH the Winter Shelter Network and the PUMC Youth Group. You might keep that in mind during your next trip to King Soopers.  Thanks!
Dates for Summer Mission Trips
Do you need Christmas ideas?  Tell someone you have a retreat and a mission trip you'd like to attend and perhaps they could help you with your registration costs as a Christmas present! Put the retreat and mission trip date on the calendar and start saving your dollars.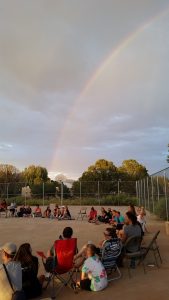 Jr. High – Buckhorn Youth In Mission Camp, June 25 – 30, $270
Sr. High – Sierra Service Project in Tsaile, AZ, July 15-22, $400