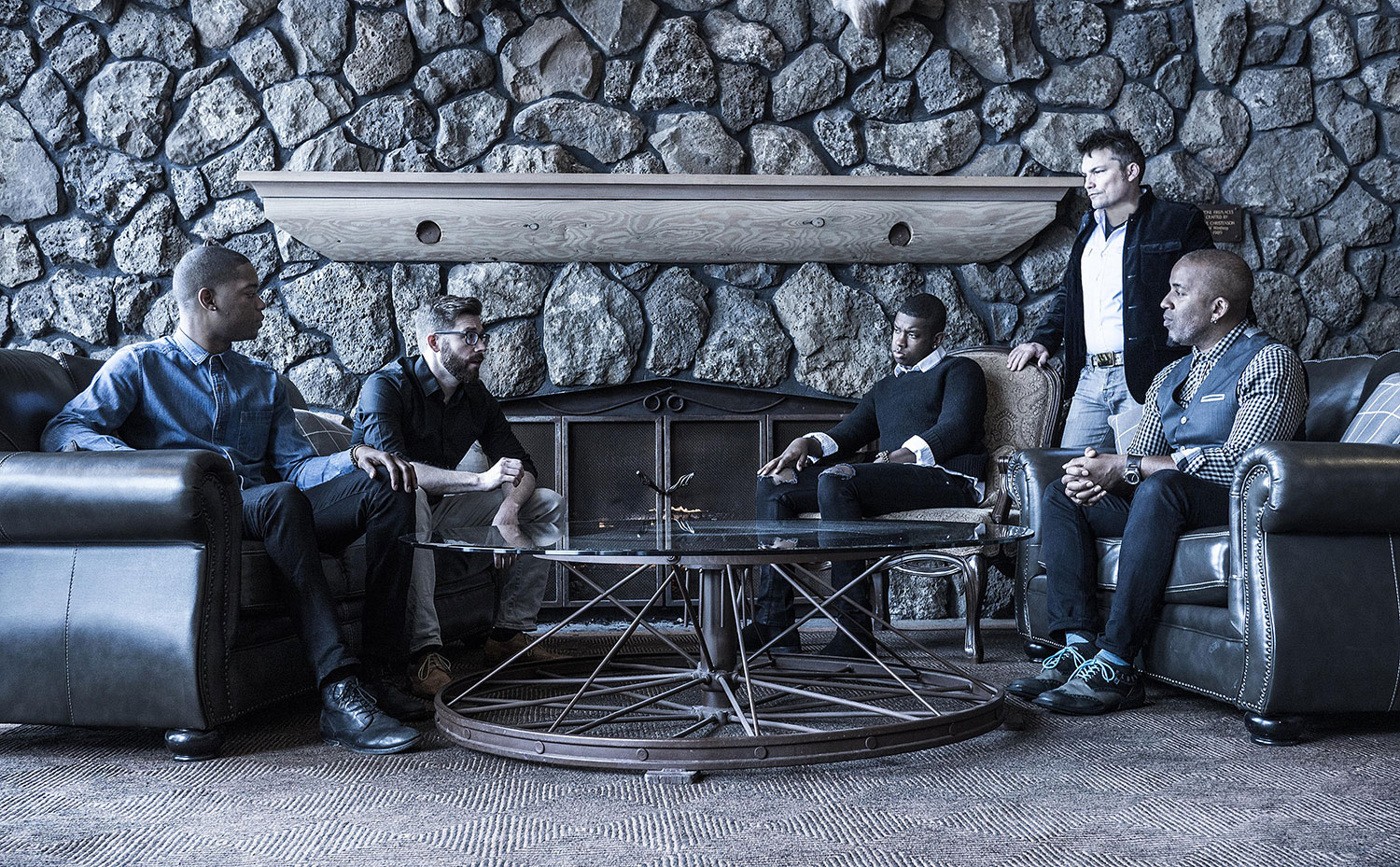 The House Jacks are a pioneering a cappella rock band whose music has been the soundtrack for NBC's "The Sing-Off," ESPN's "Monday Night Football," and the 2012 Sony sound system demo for Ford automobiles.  Their arrangements have been used for the smash hit moving Pitch Perfect, and the group's founder, Deke Sharon, is widely recognized as "The Father of Modern A Cappella."
The band has been featured in top media outlets including The New York Times,Rolling Stone, CNN, and ABC World News Tonight; the band has performed with the likes of Ray Charles, James Brown, Train, LL Cool J, Jay Leno, and Crosby Stills and Nash, at venues including Carnegie Hall, Candlestick Park, The World Expo, and The House of Blues; and the band has performed and/or recorded commercials for celebrity and corporate clients like President Bill Clinton, Larry King, Aaron Spelling, Coca Cola, and Verizon Wireless.
Having been leaders in the contemporary a cappella world for 25 years, the group has transcended simple "band" categorization, and is now a thriving institution, always featuring some the best vocalists in the world.
Below are links to the two songs they performed here at Parker United Methodist Church. You can learn more and listen to more of their work at www.housejacks.com
[thaudio href='https://www.parkerumc.org/wp-content/uploads/2017/03/House-Jax-It-Is-Well.mp3′]It Is Well[/thaudio]
[thaudio href='https://www.parkerumc.org/wp-content/uploads/2017/03/HouseJax-Im-Going-to-Live-the-Life-I-Sing-About-In-My-Songs.mp3′]I'm Going to Live the Life I Sing About in My Songs[/thaudio]