Sunday, November 11, 2018
SLAM – Yes!  9:30 AM all Youth meet in the Youth Room #144.
SNL (Youth Group) – Yes!  Come out for FLOCKEY! (Fly Swatter Hockey)
4:00 – 5:30  Jr. High (grades 6, 7, 8)
5:30 – Dinner for All Youth Provided by the Grimes Family – Thank you!
5:30 – 7:00 Sr. High (grades 9, 10, 11, 12)
---
Several Youth came out to help rake on Tuesday at Donna Taylor's house.  She made us cookies, and afterward, we went to Chilis!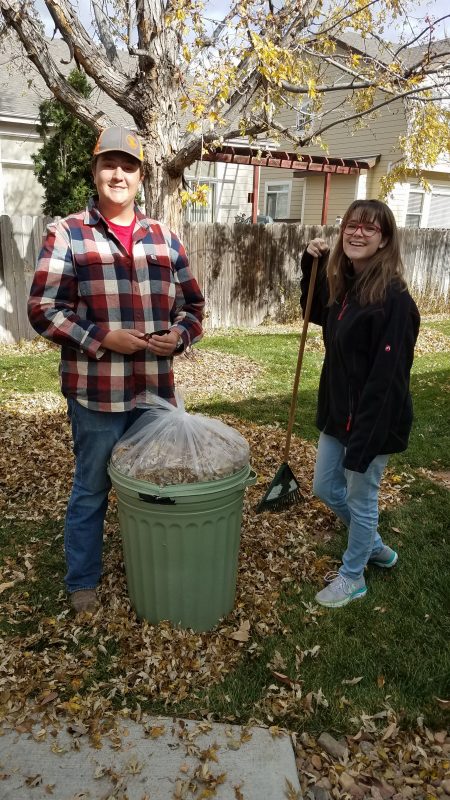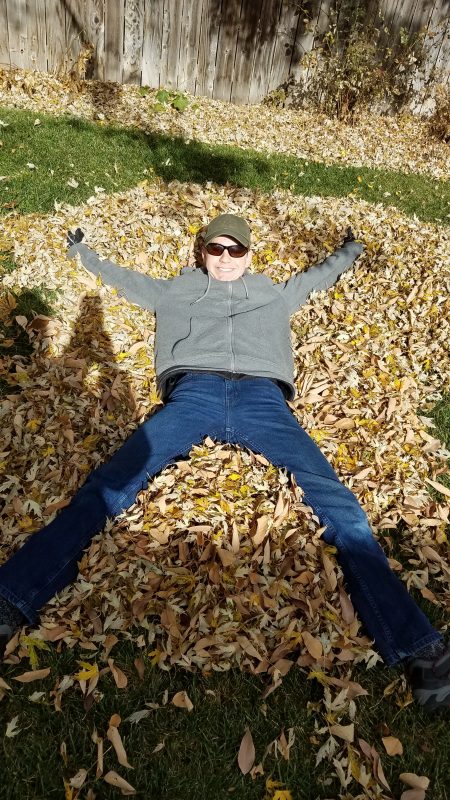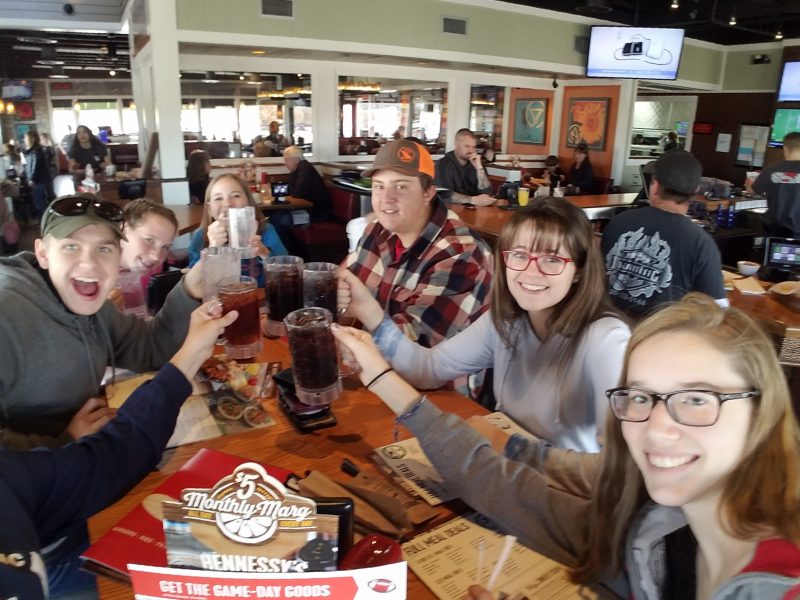 ---
Church Mission Opportunity with Hanging of the Greens
On November 25th the youth and their families will come together with other members of the church to participate in the Hanging of the Greens.  On that Sunday evening, we will gather at 4:00 PM, work side by side to the sounds of Christmas music and decorate the church for Christmas!  Afterward, we will gather for a meal and fellowship.  We began this event last year and we hope it will grow to be an annual tradition.  CLICK HERE to signup to bring something for the meal.
DUE NEXT WEEK – First Alaska Mission Trip Payment
Keep in mind your first Alaska payment of $500 is due by November 15th.  You may write a check or pay with a credit card online through our website.  Got to www.parkerumc.org, click on GIVE, put in your amount and then use the drop-down menu (it's not in alphabetical order) to choose (after all the Missions categories) Youth Mission Trip Reg.
Confirmation Classes 2019
Children are not full members of the church until they decide for themselves to join the church after learning about the Methodist religion through classes.  At Parker UMC, these classes are for students in 7th grade (or older). The Confirmation Class of 2019 will begin on Sunday, January 13th and run through the end of April.  Each month we will have one Sunday off. (Students will receive a full schedule on the first day of class, or you can email me if you need it prior: April@ParkerUMC.org)  I do try to make this fun, reflective and interesting for the youth.  We will meet each Sunday from 10:45 – 12:00 in room 137.  Confirmation Sunday will be April 28th.  TO REGISTER, email April and give her the student's name, grade, parents' names, and a good phone number (and email address if you would call).
2019 Youth Meals
Thank you to all who have helped provide a meal on Sunday night.  You have no idea how much I appreciate you.  If you haven't yet picked a date, we have plenty in 2019!  
CLICK HERE
 to check out the signup genius.  If you don't mind doing two dates, take a look and see what dates work with your schedule.  Thank you to you ALL.  I couldn't provide such a wonderful time of fellowship for our youth without your help.  Thanks!