Sunday, November 18, 2018
PARENTS: Remember to bring your commitment card!
SLAM (Sunday School) – YES, at 9:30 in the Youth Room #144.
Sunday Night Live (Youth Group) – YES!  We'll be playing games and talking about Thanksgiving!
---
Last week we played Flockey with those who "weathered" the snow!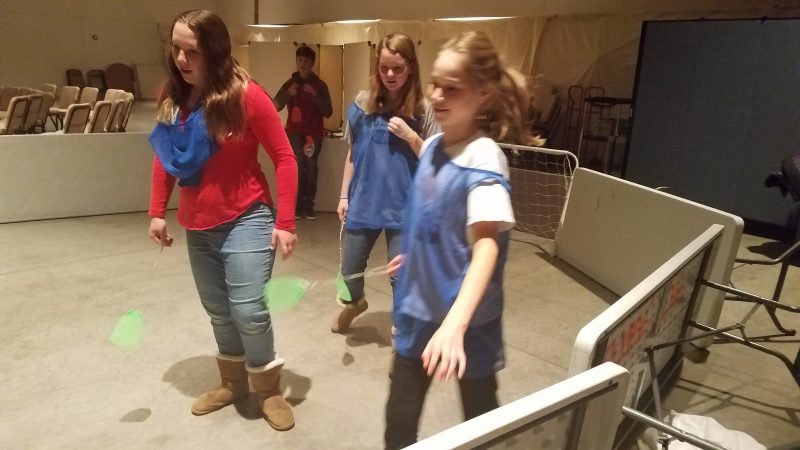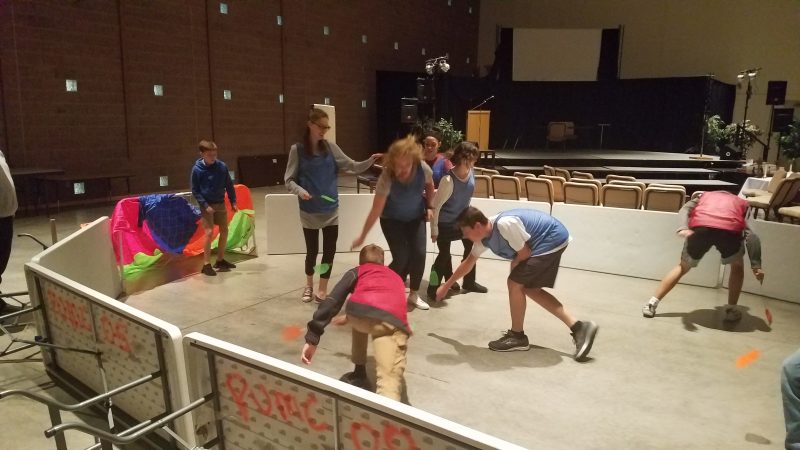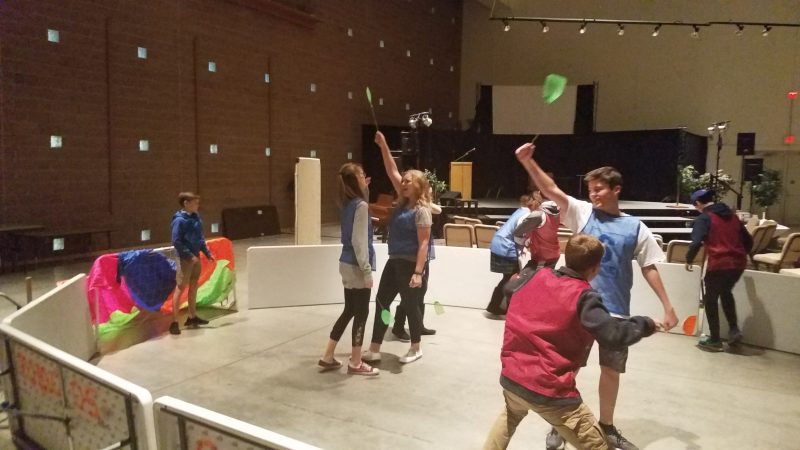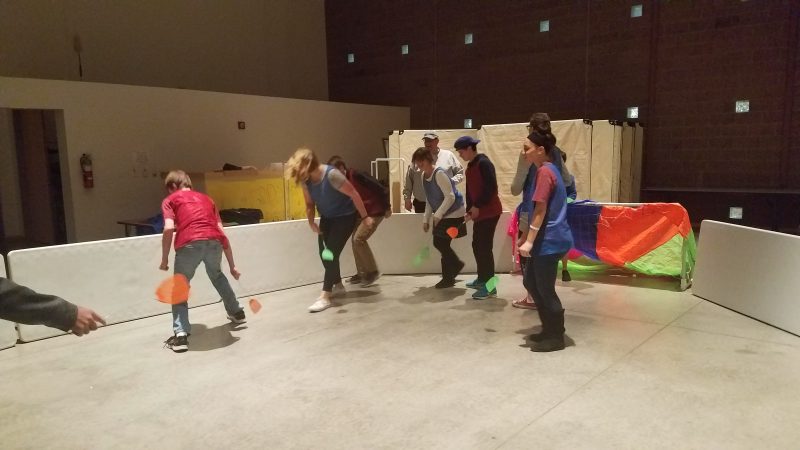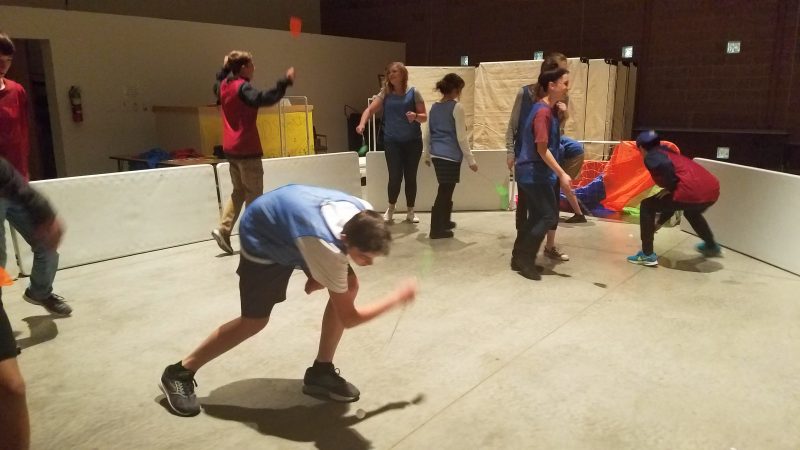 ---
SOON – Hanging of the Greens
On November 25th the youth and their families will come together with other members of the church to participate in the Hanging of the Greens.  On that Sunday evening, we will gather at 4:00 PM, work side by side to the sounds of Christmas music and decorate the church for Christmas!  Afterward, we will gather for a meal and fellowship.  We began this event last year and we hope it will grow to be an annual tradition.  CLICK HERE to signup to bring something for the meal.
Youth Christmas Party!
On December 9th, we will meet at the Parker Library from 2-4.  Afterward, we will go ice skate (optional) on the Parker Ice Trail.  The youth will need $7.50 to ice skate (with our group rate).  For the party, have your youth bring a snack to share (cookies, appetizer, vegetable tray or fruit) and ALSO a gift for the gift exchange (a desirable gift, no more than $20 in cost).  So three things: a gift to exchange, treat to share and $7.50.
Confirmation Classes 2019
Children are not full members of the church until they decide for themselves to join the church after learning about the Methodist religion through classes.  At Parker UMC, these classes are for students in 7th grade (or older). The Confirmation Class of 2019 will begin on Sunday, January 13th and run through the end of April.  Each month we will have one Sunday off. (Students will receive a full schedule on the first day of class, or you can email me if you need it prior: April@ParkerUMC.org)  I do try to make this fun, reflective and interesting for the youth.  We will meet each Sunday from 10:45 – 12:00 in room 137.  Confirmation Sunday will be April 28th.  TO REGISTER, email April and give her the student's name, grade, parents' names, and a good phone number (and email address if you would call).
2019 Youth Meals
Thank you to all who have helped provide a meal on Sunday night.  You have no idea how much I appreciate you.  If you haven't yet picked a date, we have plenty in 2019!  
CLICK HERE
 to check out the signup genius.  If you don't mind doing two dates, take a look and see what dates work with your schedule.  Thank you to you ALL.  I couldn't provide such a wonderful time of fellowship for our youth without your help.  Thanks!