Sunday, September 2, 2018
SLAM (Sunday School) – NO, it's Communion Sunday. Please attend service with your family.
Youth Group – NO.  We are observing Labor Day weekend.  Enjoy your family!
---
Last Call for Shirt Orders
Parents may also order shirts!  FYI – If you have not sized your youth and placed an order, please do so THIS SUNDAY!  Or email me your order if you will be out of town.  I will be placing an order next week.  Shirts are $10.  They will be long sleeve, navy T-Shirts with the logo you see here.
Parent Social – Don't Freak Out, just read….
I know you like to drop and go, but I have selected TWO dates (one in the fall and one in 2019) when the youth will be "off site," and I was hoping it would work for you all to drop your youth and then meet the other parents for dinner to meet, eat and get to know each other better.  The first one will be September 23rd!  I will tell you more later, but just keep it in mind and maybe put it on your calendar!
1.Church – Doing Together What We Cannot Do Alone
Last April we joined together with other youth groups from the south side of Denver to put on an amazing event we called 1.Church.  Meaning, we ARE all really one church, loving and worshiping one God and are all members of Christ's Church.  It was a fun evening of blow ups, food, games and social/fellowship time for the youth. Then we attended a service RUN completely by youth: the band, the testimonials, the evening's activities, all run by youth (but overseen by all of us Youth Directors – which takes months of planning in advance.)  It was a wonderful night, and we plan to do this again on September 23rd with a focus of seeing who else from your school is involved in a youth ministry.  Hopefully this will help to prepare and launch us toward See You At the Pole – a school prayer event.  This year the location will be Cherry Hills Community Church.  Click here to see a video from last year's event.   Last year we had a few parents help caravan over to Littleton where the event took place.  This year, I am hoping parents will drop students and then attend a dinner together to get to know each other better.  Watch my email for more information!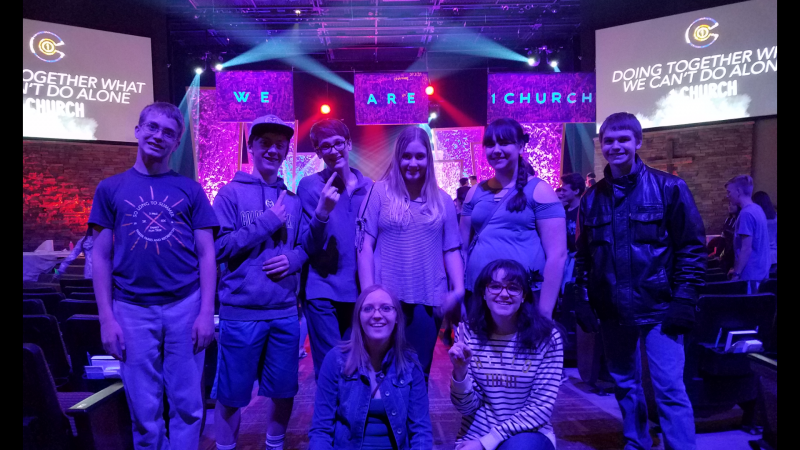 ALASKA – 8th Grade & Current Sr. High Students
Our trip is June 8-15, 2019.  I'm so sorry about last week's link not being available to everyone.  CLICK HERE to view and download all the UPDATED information, fundraising information, and the registration form.  Click here to view the video regarding our trip with Thirst Missions to Alaska.  A flyer about the Thirst Mission's Alaska trip is also available on the Youth News Rack.