Sunday, Feb. 14
Sunday School – YES! All youth grades 6-12 meet in the Youth Room (#144)
Youth Group – No, we are resting from retreat!
Last Week we enjoyed the Super Bowl together at Peter & Marie Farney's house.  Thank you to them!
         The crew….                                        The quietest moment – Half Time….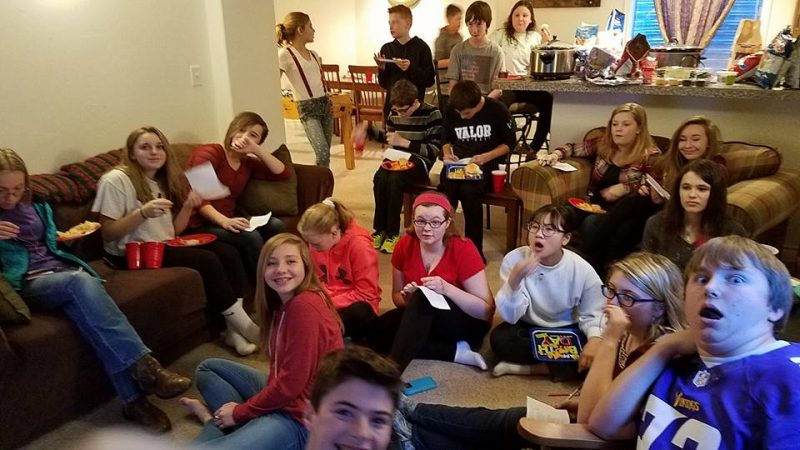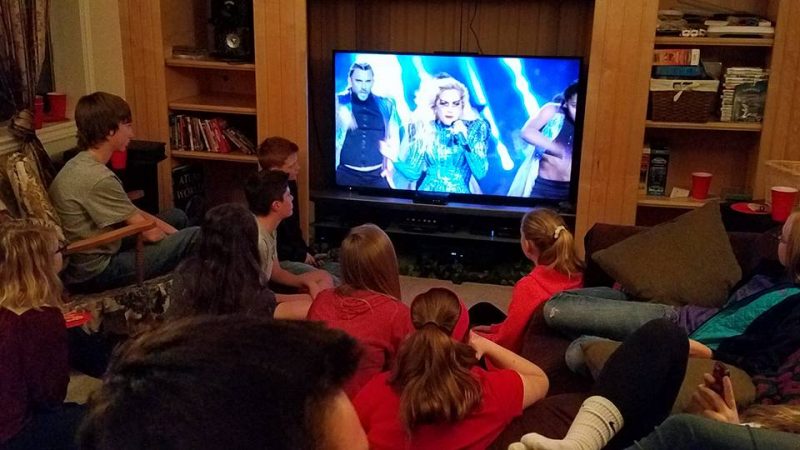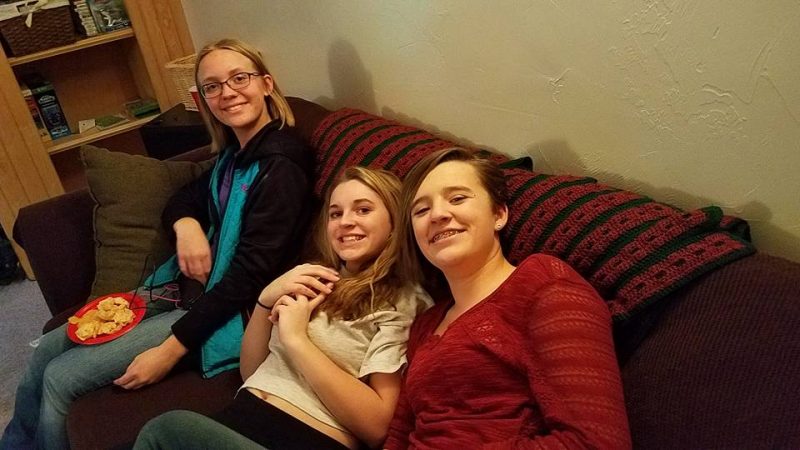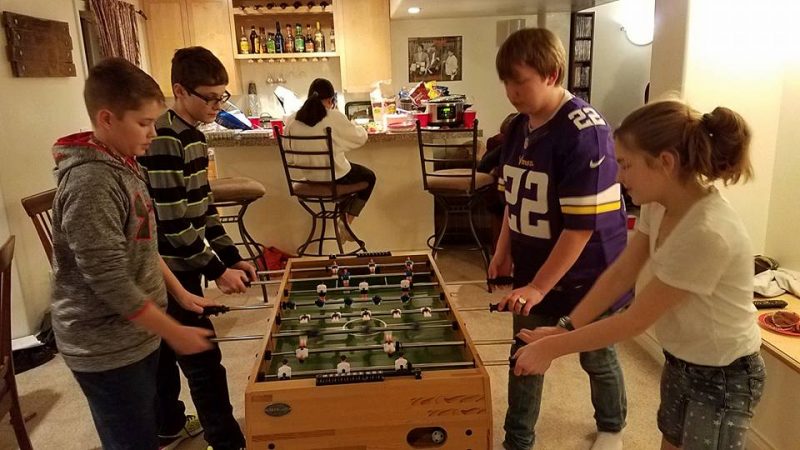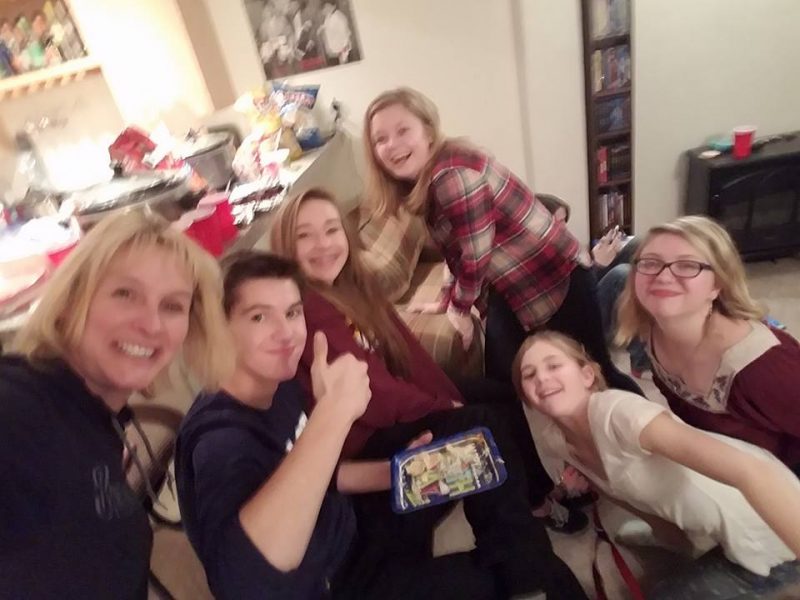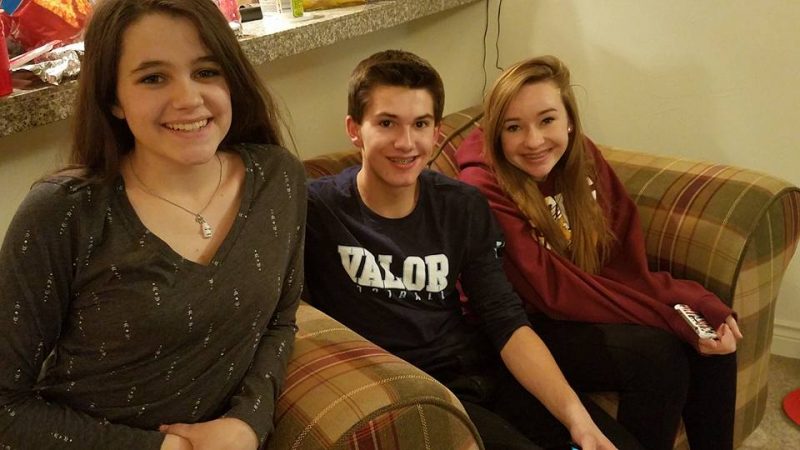 ---
Retreat Information
Please try to pack minimally and use a soft-sided duffle instead of hard sided suitcase (so we can hold more).
Fri. 5 PM – Youth meet in the youth room WITHOUT your luggage.  Parents may come in or wait.  Parking on the west side of the church would be best.
5PM – Quick meeting about rules/expectations
5:15/20 – Carpools gather and load
 5:25/30 – we depart for CO Springs
SkyZone/Arby's Night – February 26   
On February 26, we are ALL (both Sr. & Jr. High) meeting at SkyZone at 4:45.  Our jump time is from 5-6.  Afterwards we will walk across the parking lot to Arby's for food and fellowship from 6-7.  Jumping is $10, and Arby's is probably around $10.  You will pay me $10 for jumping either beforehand or when you get there.  You will pay Arby's for your meal.  Fill out a liability waiver here and THEN email me that you are going.  SkyZone will have a list of kids who have filled out forms, and I should have the same list. So please let me know you're going as soon as you fill out the waiver on line. Parents drop at 4:45 at SkyZone, pick up at 7 at Arby's.
Youth Are Providing a Meal for the Winter Shelter Network
Wednesday, March 1st, the Youth are providing a meal, fellowship and friendship to families of the WSN.  Click Here to sign up to bring food and help set up and clean up.  If you are helping set up please arrive at 5:30.  Food should arrive (warm please) between 5:45-6:00 PM.  Students are invited to eat with our guests, but should wait and let our guests go first.  We will clean up and visit before departing between 7:30-8:00.
Senior High Mission Trip Information Night March 5th!
All current 8-12th Graders and their families are invited to attend this important information meeting.  We will meet in the Youth Room, Sunday March 5th at 6:30 PM to hear more about our trip to Tsaile, AZ.  Some students will share their experiences and questions are encouraged.  The trip is scheduled for July 15-22.
No Youth Group March 19 for Spring Break.