Sunday, Sept. 30th – Come on out for a Church-Changing Sermon Series!
SLAM (Sunday School) – Yes!  9:30 in the Youth Room (144)
SNL (Youth Group) – OFF SITE (Please read more below!)
---
16 Youth came out to the 1.Church event at Cherry Hills.  We worshiped like no body's business and even got squirted with water guns!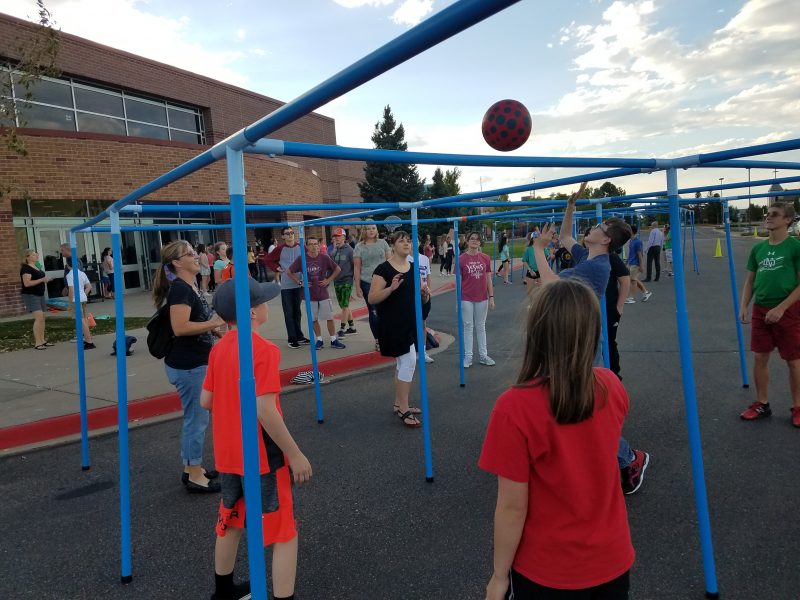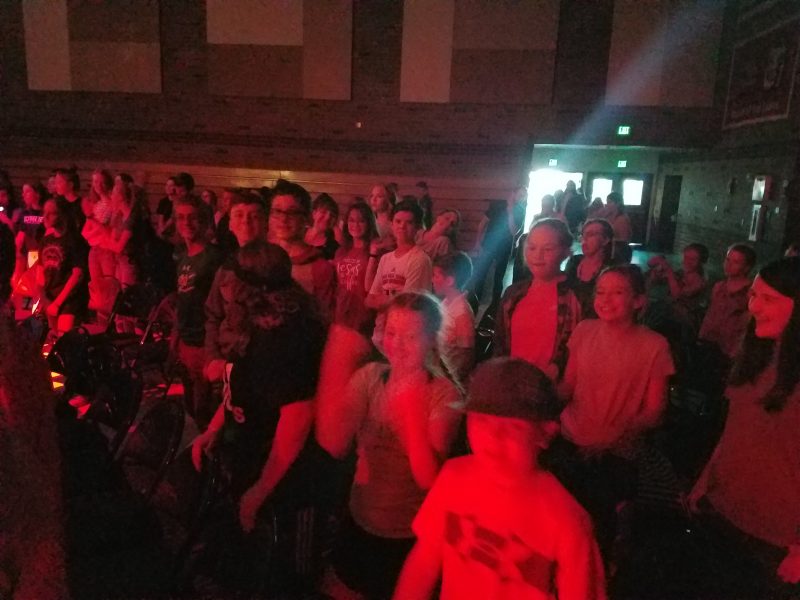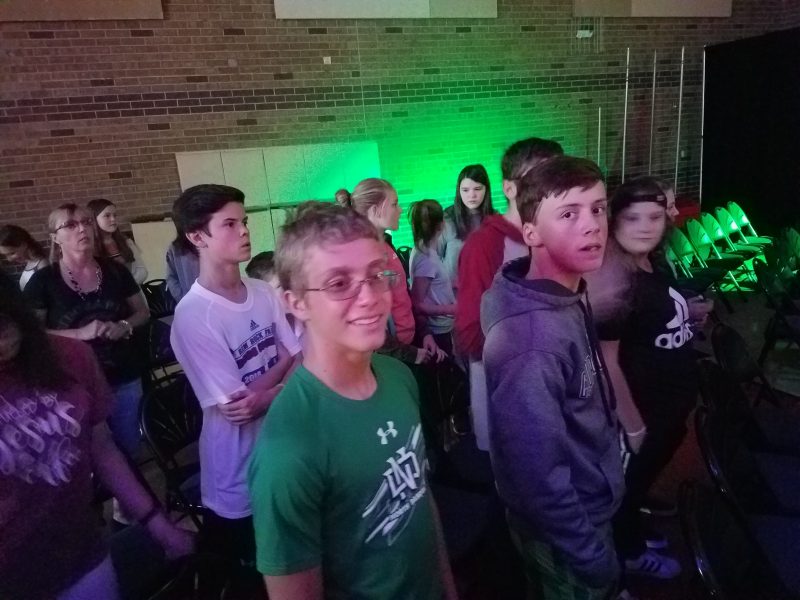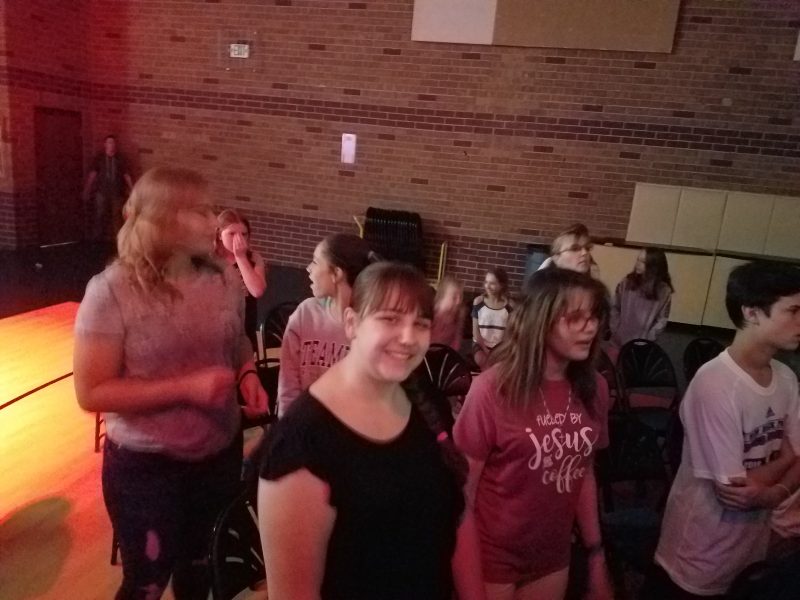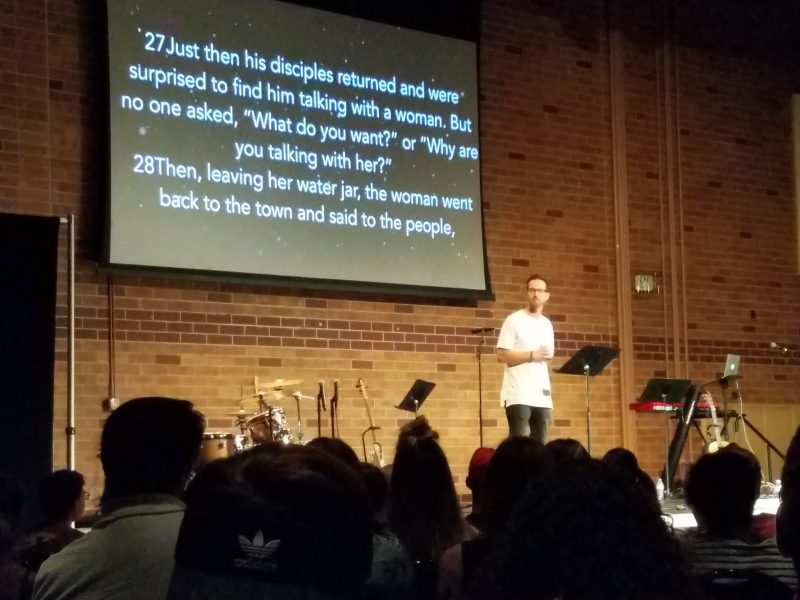 ---
THIS SUNDAY – PICNIC & BIKE RIDE
The church is holding our second annual picnic THIS SUNDAY!  From Challenger Park, the youth are participating on a bike ride down the Cherry Creek Trail (parents are invited to ride along, but don't have to).  We will gather around 1:10 (picnic starts at 12).  We'll have a quick bike etiquette talk from our resident expert, Glenn Yinger!  Then we'll go.  At our halfway point, we will stop for a rest and a quick devotion, then head back to Challenger Park.  The devotion will be left back at the picnic area for students not wishing to go on the bike ride.
T-Shirts Have Arrived!
Please stop by the T-Shirt Table in the Narthex Sunday morning to pay for ($10) and pick up your child's Youth Group T-Shirt!  If you did not order one, I have extras so please stop by if you'd like one for your youth!  (Correct change would be MUCH appreciated, but I'll try to have some.  Checks can be made out to PUMC with Youth Shirt in the memo).
NO YOUTH GROUP OCT. 7 – DCSD Beginning of Fall Break
Parker Task Force Food Collection Saturday, October 20th and NO SNL (Youth Group) on Oct. 21st (please add/fix green calendars)
We have reserved two different time slots to help the Parker Task Force collect food on October 20th – please choose one that works with your schedule the best.  We will be at the Parker Wal-Mart from 10-12 and 12-2.  Have your youth contact their friends and pick a time slot that works best.  I am encouraging youth to eat lunch together in Subway either before their shift (11 AM) or after their shift at 12:00.  It will be a great opportunity to offer our service and also have great fellowship time together. CLICK HERE to choose your time slot.  I will sign off on these hours for High School Community Service Hours!  Just a little bit of Trivia – Did you know that the PTF was started long ago by PUMC Member Nancy Gripman?  She passed away recently, and a statue of her was just commemorated in O'Brien Park that was actually made by another PUMC member, Don Budy. (Don also made the cross that hangs in the front of the church, the stained glass, and other statues around Parker).