Sunday, June 3, 2018
ONE SERVICE ONLY 10 AM for Randy's Last Sunday!
Sunday School – No, it's Communion Sunday, please join us for the 10 AM service.
Youth Group – Yes, we are practicing for Youth Sunday. Please see our schedule below.
---
THIS SUNDAY Youth Sunday REHEARSALS
If you will be out of town for Youth Sunday, your youth does NOT need to come to youth group this Sunday, June 3rd.  We will only be practicing for Youth Sunday.  I took names from the SignUp Genius and assigned parts for those students who were registered to be in attendance.  Please email me if your plans have changed or you have any questions (April@ParkerUMC.org):
2:30 – Greeters & Ushers Meeting
2:45 – Cornfield Speakers
3:00 – Worship Leaders
3:30 – Youth Choir Practice
4:15 – PICK UP All Students
A Free Musical by a Youth Choir from Kansas!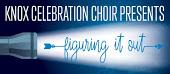 On June 4th at 7 PM at PUMC there will be a free musical performed by a youth choir from Kansas.  As you know, it's sad to perform for a small audience.  Let's show up for them, and give them a great audience!  No need to RSVP, just come on out!  ALSO – we (the church) will be helping feed them (as they will be staying overnight in our church).  If you can help provide food for the youth at 6:00, click here !  Thank you for blessing a talented group of kids who have come to share a great message through music.
Senior High Bible Study to Begin
Our Senior High Bible Study will begin on Thursday, June 7th at 7PM in the Choir Room!  I know that's funny.  But the church is pretty busy on Thursday evenings.  So, we will make the most of it!  The choir room is located on the first floor beside the Elevator.  We look forward to seeing you then!
No Youth Group June 10th
After we spend all morning at the church leading worship, we will take the afternoon off for a nap!
No Youth Group June 17th
The Junior High will be leaving for their mission trip to Buckhorn Camp the morning of June 17th, so there is no youth group on that Sunday.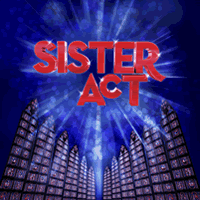 Tickets for Sister Act
On July 22, we will be going to Sister Act at 2PM the Pace Center.  I have 20 tickets.  The first 20 youth to turn in money to reserve a ticket will get them.  Tickets are $21.60 a piece. Checks can be made out to PUMC with "Youth Sister Act" in the memo.  There is a chance I could purchase more, but I will have to act fast.  So, please turn your money in to the church office quickly, so I know if we will need more tickets or not.