Sunday, May 22, 2016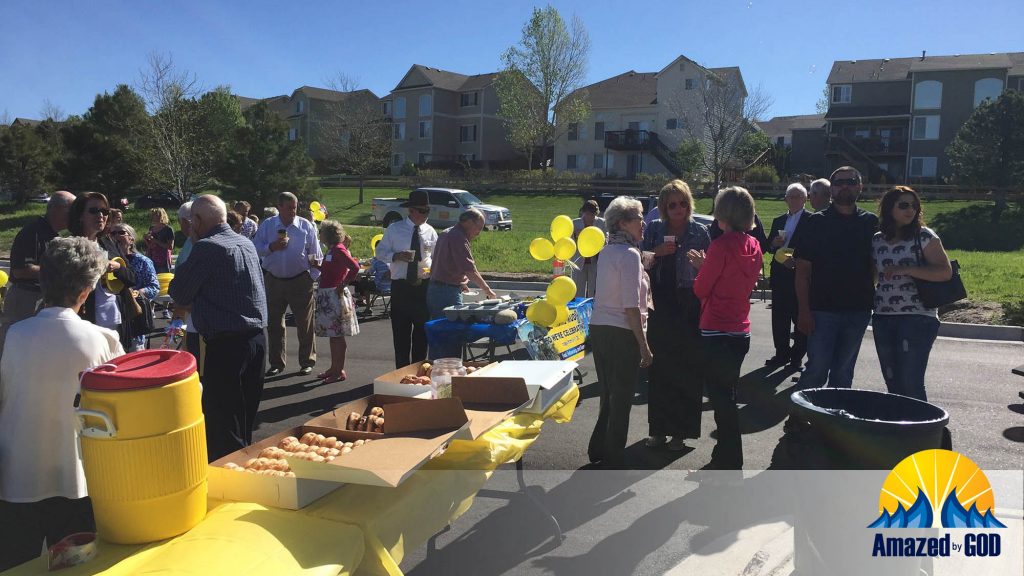 Our Amazed by God project was started nearly two years ago with the intention of raising funds to complete our exterior construction projects (parking lots, sidewalks, landscaping) in order to make our site more welcoming and to comply with the town of Parker rules and regulations. Your generous commitments to the fundraising efforts are helping to move the project along, so we decided to celebrate!
With half of the new parking lots completed we set up tables, chairs, balloons and game stations for the kids. We also had our usual Sunday fare of donuts, coffee and lemonade. But we took it a step farther with a couple of sheet cakes and hot dogs. Now you may ask yourself, 'is a hot dog really appropriate food for 9 a.m.?" You'd be surprised–we had a lot of takers for our "breakfast hotdogs." It was a great day to enjoy the sun, some food and fellowship. In addition to the party we also placed our "living stones." These are the river rocks we wrote our names on to add to some of the permanent landscaping. It was a great day and a wonderful celebration of all God is doing at Parker UMC!