May 19th, 2016
Sunday School – YES! @ 9:30 Jr. High room 138 and Sr. High in the Youth Room (end of the hall).
Youth Group – YES!  PLEASE TRY TO BE THERE, especially if you plan to be a part of the June 12th Youth Led Worship Services.  We'll do a quick lesson, quick game and then practice some of our "secret."  Please come out!    Jr. High – 5 PM,  Snack Supper – 6:00 PM,  Sr. High – 6:30 PM
INFORMATIONAL MEETING – FOR ALL YOUTH & PARENTS
I will have the meeting two times, so choose a time that works for you. May 29 OR June 5 in the Youth Room around 10:30 AM, (after the 9:30 service).  Grab a donut and coffee and come on back to hear about our group, activities, ways to receive communication, and have any questions answered.  Youth involve any student going into 6th through 12th grade.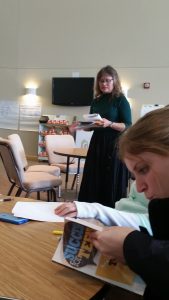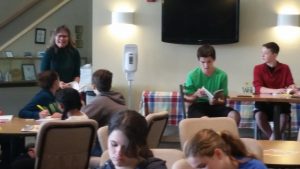 Last week we had member, Shelley Owens, from the Aurora Police Department, speak on Success for Teens!
PLEASE SIGN UP TO HELP WITH CHILDREN'S GAMES FOR THE AMAZED WITH GOD CELEBRATION MAY 22nd
Here's the link for the SignUp Genius if you would like to sign up to help with a certain game or activity.
DONATIONS NEEDED TO SUPPORT MISSION TRIPS
The youth are taking two mission trips this summer.  The junior high are traveling to Cortez, CO, and the senior high are going to Tsaile, AZ.  The cost of renting six vans for a week, sponsoring 7 chaperones and paying for gas to travel will be a huge expense.  We'd love to raise $6,000 to offset these costs.  Please watch for our Mission Trip table on June 12 to see pictures and talk to the kids about how they use their lives to make a difference.  Donations can be made by writing Youth Mission Donation in the memo portion of your check.  Thank you!
SUMMER CALENDAR
Summer is coming and we're going to have a lot going on and you'll need to keep up!  A summer calendar is now available in three places throughout the church:  the Youth News Rack (in the Narthex), the church office or the Youth Room (144).
JUNE 12 – YOUTH LED WORSHIP SERVICES (ALL 3)
I need you to attend youth each week, so we can practice and go over all of our things for Youth Sunday. Please listen to THIS SONG so you become familiar with it. If you've been to youth recently you'll know what this is for… hint, hint… the beginning of worship. Watch for my Remind texts/emails for announcements.  Come to Youth Group!  We've got to get busy!
BRAINSTORM ABOUT A NEW T-SHIRT DESIGN/NAME
As the youth of the church, I'd like for us to have our own t-shirts with our own logo that we could wear when we're out doing service projects or even having fun!  Also, Sunday Night Youth Group has been known as SNL (Sunday Night Live) for a while now.  Do you like it?  Would you like to call it or us something else?  Do you like Parker Youth, or would you like something more unique?  So, brainstorm some ideas, do some sketching and bring your ideas for names and logos to me (April) the next couple of weeks!  We'll talk about it!
KNITTING WITH NORI – NEW GROUP THIS SUMMER
Would you like to learn to knit?  Would you like to hang out with Nori?  Sometimes it's not necessarily all about the knitting as much as it is just the time together!  Nori Stockman is going to start a knitting group for 6th grade and up this summer on Tuesdays from 1:30-2:30 beginning on June 7th in room 137.  Get a ride or work on a carpool and come on!
SUMMER BIBLE BRUNCH
Come join us for a Youth Bible Study this summer!  We'll meet at Village Inn on Wednesdays (Pie Day…).  Senior High will meet at 9 AM at Village Inn to eat (or just grab a beverage) to fellowship and then do our study.  Junior High will meet at Village Inn at 10:30 to eat (or grab a beverage) and fellowship, but THEN will walk back to the church for our study.  So, Sr. High from 9-10:30ish at Village Inn.  Jr. High – drop off at Village Inn at 10:30 then pick up at church about 12:30.  Keep watching for sign up and more details!
JUNE 19 – HIKING CASTLE ROCK – you'll need a liability waiver
ALL YOUTH who need a ride, meet at the church at 5 PM.  We will need parent chaperones/drivers. Come join us in our hike to the top of Castle Rock, where we will have our worship and study at the top!  Pack a sack dinner, so we can picnic afterwards!  Watch for details!
SENIOR HIGH LOCK OUT RESCHEDULED
During our last meeting the youth in attendance agreed that JUNE 3RD would be the best choice for our LOCK OUT. If you want to get a jump on it, grab a liability waiver and bring it back filled out ANYTIME before then.  The waivers are on the new Youth News Rack located outside the Sanctuary. Watch for more details as we get closer!
3 SPOTS LEFT FOR JUNIOR HIGH MISSION TRIP
We are traveling to Cortez, CO, June 26-July1 to work in the small town near the four corners.  Light work and wonderful worship and faith-building times.  Cost is $279 a person and covers the week except for travel food/snacks.  For more detailed information email April@ParkerUMC.org
REMIND 101 – COMMUNICATION TOOL FOR YOUTH & PARENTS!
I have created an account with Remind 101 so youth and parents can receive short, FREE texts or emails from me reminding them of activities or changes coming up!  It's easy to subscribe to and FREE (even if your phone says you may incur charges – fear not!)  There are two different groups (Jr. High and Sr. High).  As you get older you can switch groups, or stop receiving them at any time.  Or if you sign up to receive emails, but then get a cell phone later, you can switch from receiving emails to texts.  It's easy and I will ALWAYS have the information available.  Hopefully, with the creation of a few new communication tools, this weekly email will become more of just a notice to the church as to what we're up to, rather than our main communication method.
Senior High
For texts:   text to:   81010   in the message area type: @a43hd   to unsubscribe:  reply: unsubscribe@a43hd
For emails:  send an email to  a43hd@mail.remind.com   to unsubscribe:  reply with "unsubscribe" in the subject line
Junior High
For texts:  text to:  81010   in the message area type:  @dcf74   to unsubscribe reply: unsubscribe@dcf74
For emails:  send an email to  dcf74@mail.remind.com  to unsubscribe reply with "unsubscribe" in the subject line