LOTS OF INFO – PLEASE TAKE TIME TO READ
---
Sunday, August 12, 2018
SLAM (Or Sunday School) – YES!  Welcome Back!  We'll meet at 9:30 AM in the Youth Room (#144)!
Youth Group – Yes!  Our regular Youth Group Times!  Come on out to have some fun and learn through scripture how God wants us to live!
4:00 – 6:00 – Junior High (Grades 6, 7, 8)
5:30 – Snack Supper provided by the Vaughn Family – Thank you!
5:30 – 7:00 – Senior High (Grades 9, 10, 11, 12)
---
We had a great time at H2O'Brien last Sunday – and the rain stayed away!  Hooray!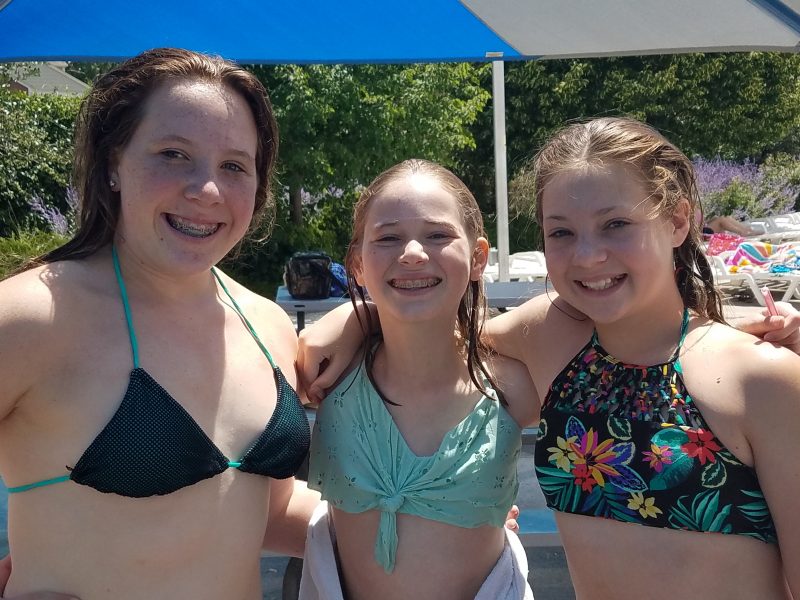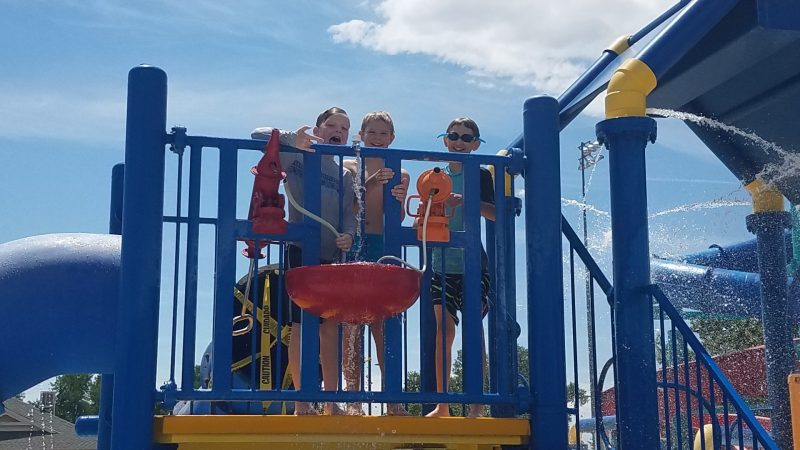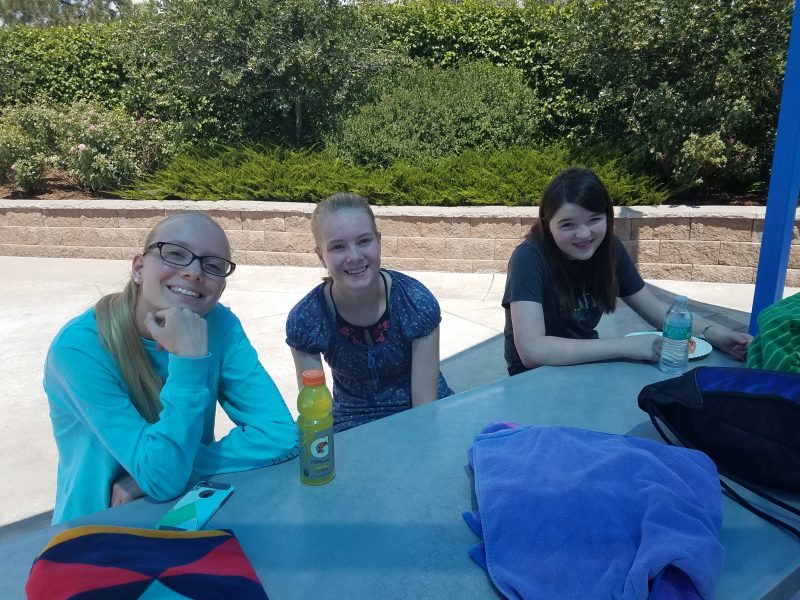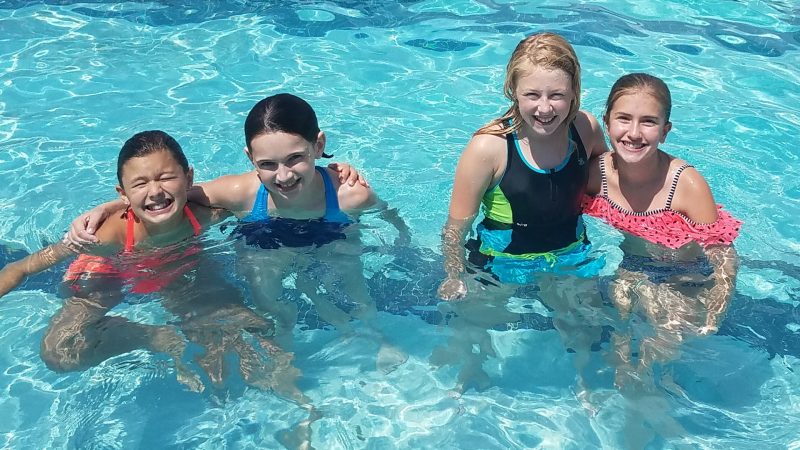 ---
New Youth Group T-Shirts
This is what our new youth group t-shirts will look like for a long while.  I will have a table in the Narthex with shirts to look at for sizing (only the sizing shirts will be yellow). Please sign up on the clip board to make an order.  Our new shirts will look a lot like this logo, on a navy blue 50/50 shirt with long sleeves.  Shirts will be $10.  Please choose a size that will work for your youth for a few years.  Sign up for the size, and then pay when you receive it.  Watch for the table THIS Sunday.
Fall Calendars Now Available
Our new Fall 2018 Calendars are available on the top of the youth news rack located in the Narthex – Lime Green!
Snack Dinner Signup 2018-2019
A large part of our fellowship for the youth revolves around our snack supper time.  Each week a family provides an easy snack supper for the youth.  Both Jr. High and Sr. High eat together in the narthex from 5:30-6:00.  Dinners can be pasta, subs, baked potato bar, etc.  Although pizza is easy, we try to reserve that for emergencies, as the kids do tire of it quickly.  CLICK HERE to sign up for a Sunday snack dinner.  See the sign up for more details. Thank you so much as it adds another level of fellowship on our Sunday evenings.
NEW SIX GRADERS – A Mini Retreat Just for You

On August 24th we will embark on a FREE mini retreat to get to know each other better!  Cori Fitzpatrick, and I will be leading this one night adventure as your pre-teens director and youth director.  Please mark your calendars and sign up by clicking here.  Students will need to bring bedding for the floor (for example an air mattress and sleeping bag – I'll have air pumps). Once they are signed up, I will email parents the Emergency/Permission form you will need to have filled out for the trip.  We will be going to Littleton United Methodist Church, to use their retreat space.  Please watch emails for further details.

CURRENT 8th Graders

& SENIOR HIGH

 – Mission Trip 2019 REVEAL Meeting
Interested in learning about the next mission trip in 2019?  It's a big one.  Come out to the meeting on SUNDAY, AUGUST 19th at 10:45 AM in the Youth Room.  Parents AND Youth please come out to learn about our BIG TRIP!  Our youth group will be taking a big trip every 5 years, so this will be it for a while.  Come learn about cost, fundraising, travel plans, and oh yeah….. location!  The big reveal!  Come on out on August 19th.  If you cannot attend, please let me know, and I will send you the information AFTER the meeting is over.
Screenagers – a Documentary, Sunday Aug. 26th.
We will be using our youth time on Aug. 26th to attend our church showing of Screenagers. This is a short documentary from a doctor who is also a mom about how much time this generation of children are on screens. The movie is appropriate for all ages.  All families, friends and the community of Parker are invited.  From 5-5:30 there will be dinner (that WE, as a youth group, will help provide).  Then the movie will be in the Sanctuary beginning around 5:45.  It's a little over an hour lasting until 7:00.  At that point we will have break out sessions for families by age.  I will lead a conversation room for the youth.  I hope you will attend that evening!  So, we'll be meeting from 5-8 PM on Aug. 26th.  Parents are encouraged to attend as well!
FMSC – No Special Youth Time
If you would like to participate in a Feed My Starving Children pack time, please grab your friends and sign up!  I am unable to attend this year, so I am not sponsoring a special youth time.  PLEASE reach out to your friends to make a night or day of it.  Then maybe go grab some food afterwards!  Sorry about not being able to coordinate this year.  Please go for it!
Siblings in Two Different Age Groups?! Tired of Driving?
I am offering a "Study Hall" room for families who have youth in both Jr. High and Sr. High and parents don't want to drive back and forth all evening on Sundays.  Your child may bring an electronic, book, drawing supplies, etc. and hang out in room 138 during their sibling's Youth Group time.  For example, if you have a Jr. High student AND a Sr. High student, your Sr. High can hang out in 138 during Jr. High time and then after dinner the Jr. High student can hang out in 138 during the Sr. High time.  Please advise your kids they MUST stay in 138 for their protection as well as liability, unless using the restroom.
REMIND 101 – COMMUNICATION TOOL FOR YOUTH & PARENTS
The Youth have an account with Remind 101 so youth and parents can receive short, FREE texts or emails from me reminding them of activities or changes coming up!  It's easy to subscribe to and FREE (even if your phone says you may incur charges – fear not!)  There are two different groups (Jr. High and Sr. High).  As you get older you can switch groups, or stop receiving them at any time.  Or if you sign up to receive emails, but then get a cell phone later, you can switch from receiving emails to texts.  It's easy and I will ALWAYS have the information available on the bottom shelf of the Youth News Rack. (Green for Jr. High, Purple for Sr. High)
Senior High
For texts:   text to:   81010   in the message area type: @a43hd   to unsubscribe:  reply: unsubscribe@a43hd
For emails:  send an email to  a43hd@mail.remind.com   to unsubscribe:  reply with "unsubscribe" in the subject line
Junior High
For texts:  text to:  81010   in the message area type:  @dcf74   to unsubscribe reply: unsubscribe@dcf74
For emails:  send an email to  dcf74@mail.remind.com  to unsubscribe reply with "unsubscribe" in the subject line