Sunday, August 27, 2017
Sunday School – Yes!  Come join us in #144 for our Study of Matthew. This week is Chapter 3.
Youth Group – Yes!  I will be doing a 2 part series on: Quick to Listen, Slow to Speak
4:00 – 6:00 – Jr. High
5:15 – 7:00 – Sr. High
Snack Dinner provided this week by The Reynolds Family.  Thank you!
---
Last week, the youth learned that sometimes having to start over is hard and is sometimes stressfull….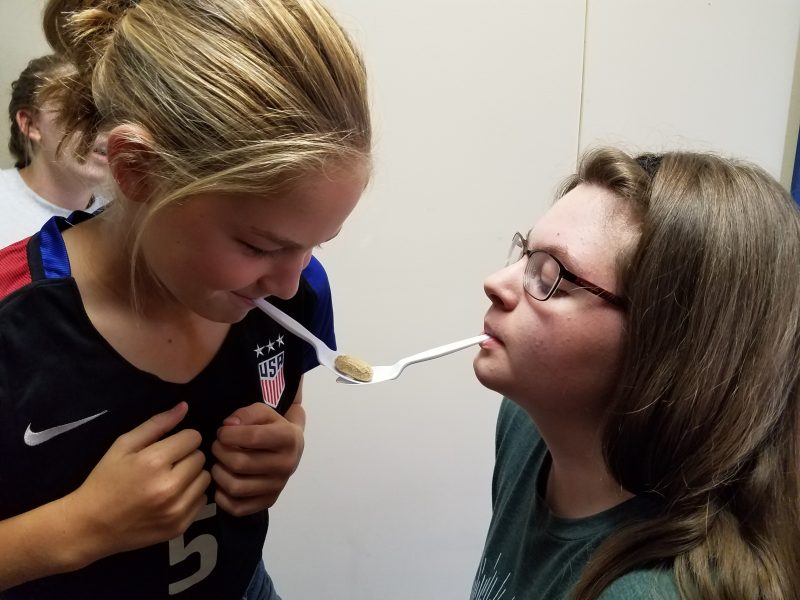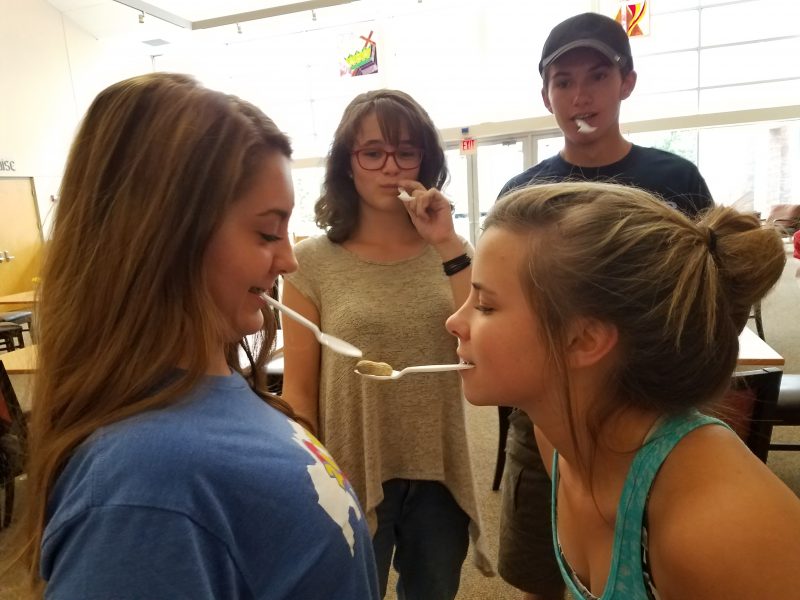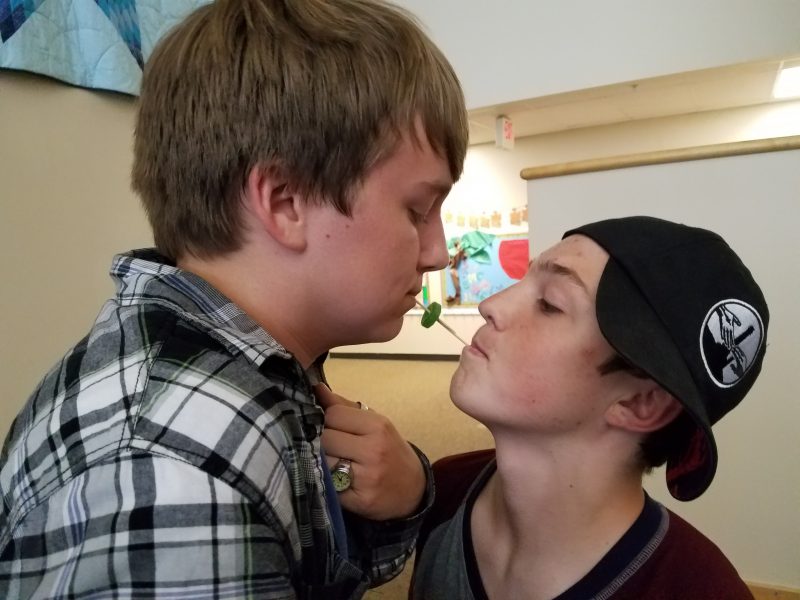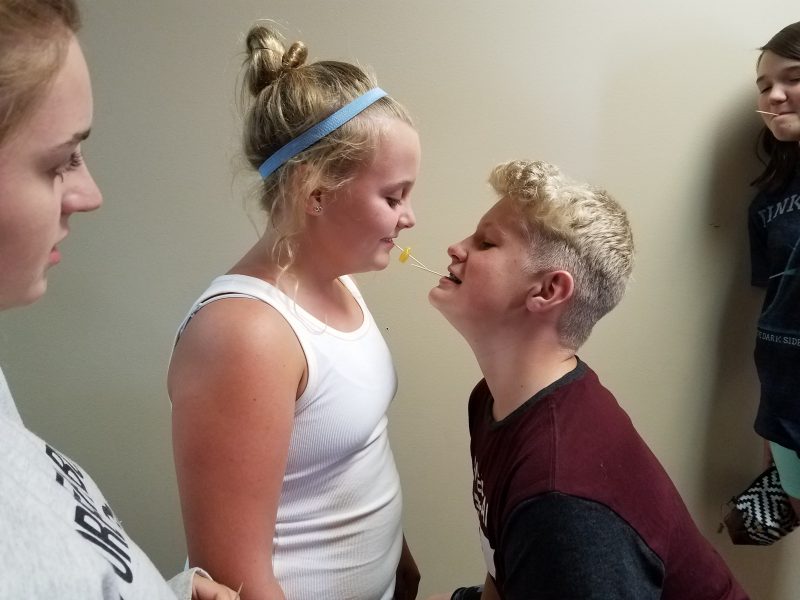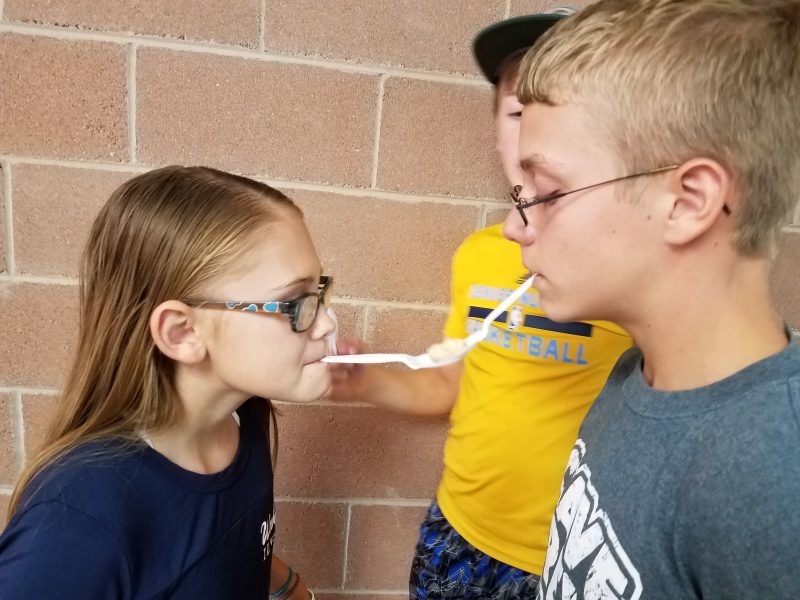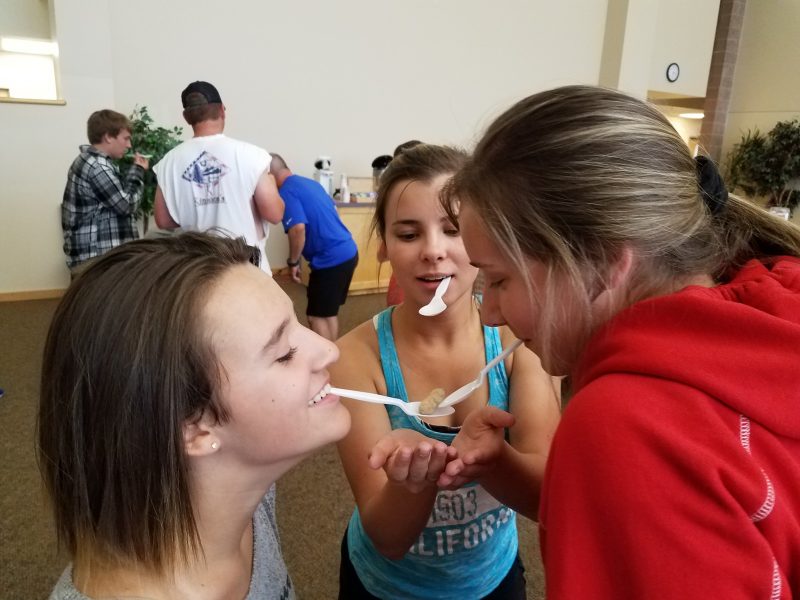 ---
Drop Off /Pick Up Solutions! (With some guidelines….)
If you have 2+ youth and one is in Jr. High and another one is in Sr. High, I have an opportunity for you!  We are going to open a study hall in room 138 from 4:00 – 5:15 for Sr. High students and from 6:00 – 7:00 for Jr. High students.  This way you may drop off both of your children at 4:00 and pick up at 7:00!  The door to 138 is to be open, the lights remain on, and I will check in.  Sorry, but this is ONLY available to families with children in both programs.  The expectation is that this will be a quiet room.  Youth may bring a book, homework, laptop, their phone (with earbuds), stuff to color, draw, etc.  IF your child abuses this opportunity, is disruptive, inappropriate or roaming the church they can lose the privilege.  SO – starting Aug. 27th – we now offer a study hall and parents won't be running back and forth for three hours!
Fall Retreat!  Register Now!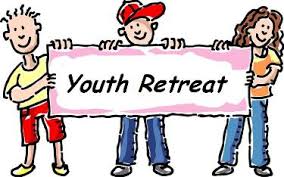 Youth Retreat – Sept. 22-24 at the Ponderosa Conference and Retreat Center in Larkspur.  Price will include everything and is $170 a person.  Use this link to register and pay a deposit.  OR fill out the registration form (on the Youth News Rack), attach a check and leave it in the box outside my office. You will need to also fill out the Ponderosa Activity Waiver that is on the Youth News Rack. If you have a conflict, please know we are only 45 minutes away and parents could bring you late or pick you up early – whatever you need!  Questions?  Email me at April@ParkerUMC.org  or call 720-204-2244.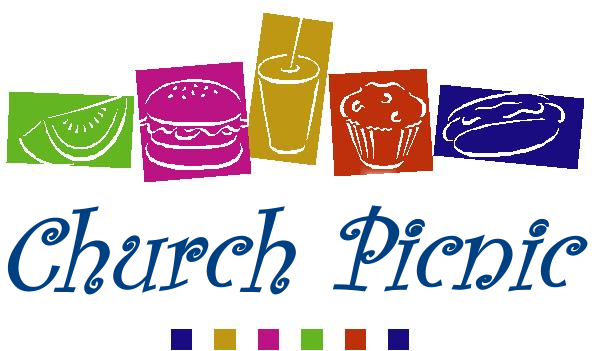 There is a huge church picnic happening on September 10th at Challenger Park!  Are you aware that we (Youth and their families) are the bridge to the "gap" in the church?  We have young families and we have older members.  We bridge that gap!  Let's show up and connect our church at this great fellowship opportunity for our faith family!  Bring a main, side, salad or dessert to share at the potluck, yard games and a friendly face!  Arrive at noon or whenever you can to join us!
Special Homecoming Dance
Senior High – We have a unique opportunity to reach out to the special needs community on September 29th.  Here at the church there will be a Special Needs Homecoming Dance.  If you're available to attend you'll experience something wonderful and amazing that will keep you returning year after year.  Arrive all dressed and spiffy and we will line the walks and welcome the attendees with claps and cheers as they arrive. Spend the evening visiting and dancing with some wonderful young adults.  They will have a great time, and so will you!  Put it on your calendar, Friday, September 29.  Time TBA later (roughly 5:30 – 8:00).
Can You Provide a Snack Dinner for the 2017-2018 School Year?
We normally have parents volunteer to provide a meal for the youth on Sunday evenings.  You may use the church kitchen for anything you need.  A "snack dinner" is all we ask.  Easy items are suggested like mac n' cheese, casseroles, pasta, baked potato bar, etc.  The kids get a little tired of pizza, so we try to avoid it, but please do whatever is easiest for you.  I'm only providing slots through January as of right now.  Click here, to sign up to provide a meal.
Roll into the New Year!
The Youth are going to support Little Blessings Preschool by replenishing their cardboard tube stash!  We used a good amount of their toilet paper and paper towel tubes for an Easter game last spring.  So, keep up with your "empties" and put them in the box outside my office (next to the retreat forms box) for the next few weeks. Let's give back!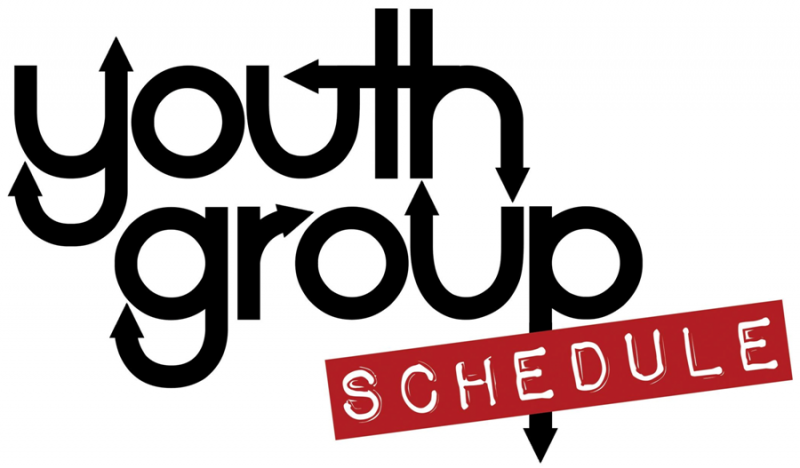 Fall Calendars are Now Available on the Youth News Rack!
Our fall calendar is now available on the TOP SHELF (in lime green).  This outlines all of our activities from now through December.  Be sure to grab one the next time you are at church!  Further details about the events always come out in this email.
NEW Youth Group Times
As of August 20, please notice these new times for Sunday Night Youth Group!
Jr. Hig  Starts at 4:00 – 5:15, then praise & worship at 5:15, Dinner at 5:35, Finished at 6:00.
Sr. High   Starts at 5:15 with Praise and Worship (in the Youth Room), Dinner at 5:35, Group from 6:00 – 7:00.