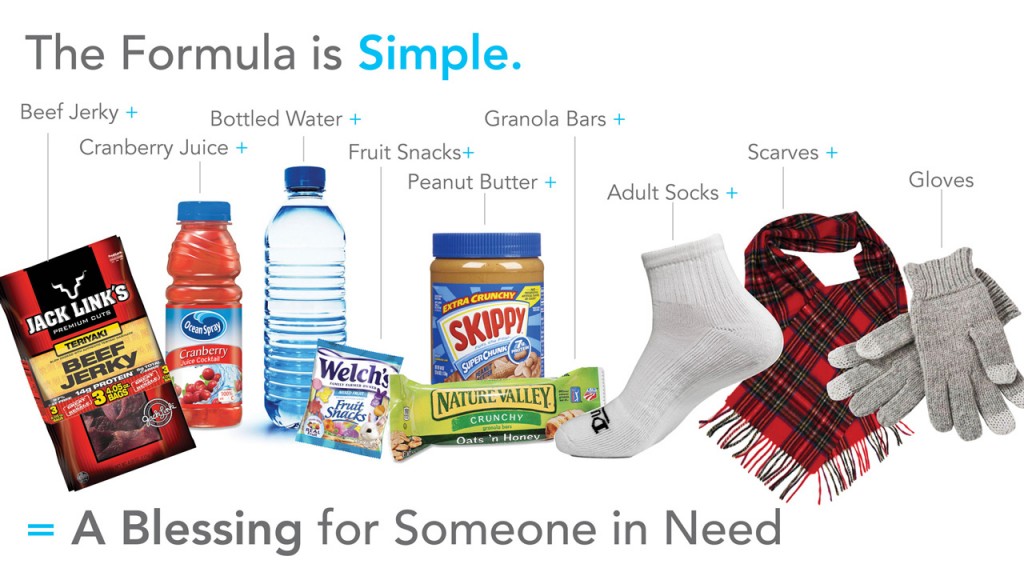 A Hands-On, Drop-In Mission for All Ages
This is a great opportunity for a mission project that can be completed in just a few minutes between worship services on Sunday, February 14. Bring your family and friends to spread Christ's love across the community by creating and distributing Blessing Bags to our homeless population. The exact times and locations will be announced soon…but in the meantime, we need donations to fill the bags. Please help as you are able.
Donations needed:
One gallon plastic bags
bottled water
individual servings cranberry juice*
wrapped beef jerky*, small jars of peanut butter*
bars-granola, protein, etc.
scarves (or 1 yard fleece to make scarves)
gloves
hard candy (wrapped)
dried fruit snacks
Come join in packing bags to share with those in need
Bring donations to Sunday School or Missions Table and drop in labeled boxes between now and February 13. Checks may be payable to PUMC with Missions-Blessing Bags in the memo line.