Day 2 and 3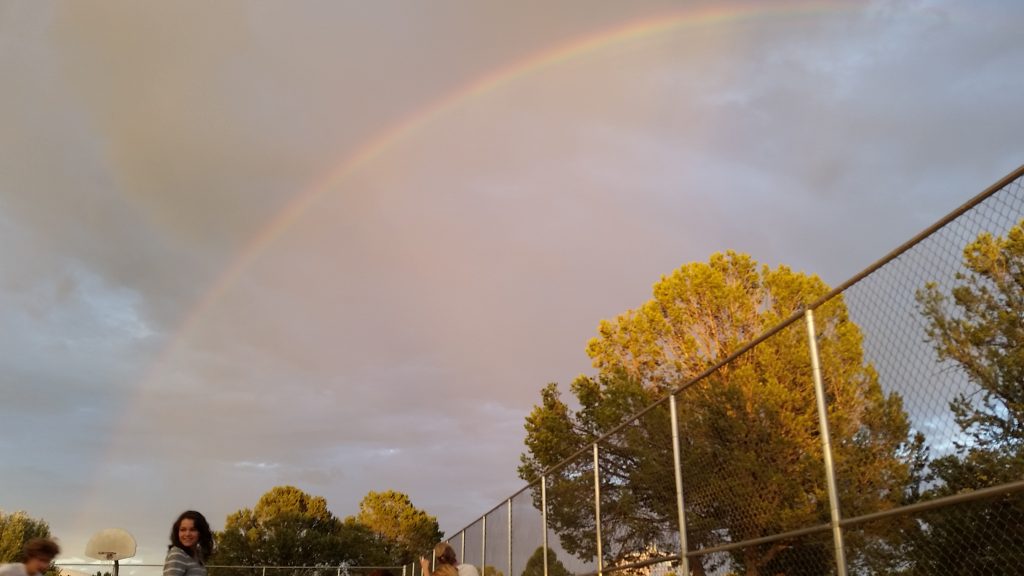 Good Morning Youth Families & Staff!
Yesterday we had a full work day that was not interrupted by rain. However our evening gathering time was only after God revealed a beautiful rainbow to us that only got brighter and more full as the rain came down.
Today is a non-work day called Adventure Day!  The youth have a choice this morning to do a hike or got to the Navajo Museum. You should see pictures from both later on the FB page!  This afternoon we will do a picture scavenger hunt, if the weather holds out.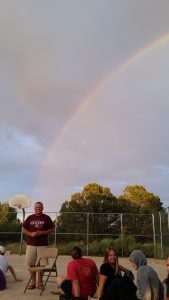 If you've seen pictures of your youth, but never working – trust me they are, and I'll have more photos to share after the trip. The 12 adult leaders are all taking photos at their work sites, but not everyone has service to share these pictures with me through email or text (only the lucky AT&T users, which I am!)  So, I'm trying to post pictures of everyone, but it may be from the evening sessions rather than the work sites.
We've learned about the Navajo culture, what community means and humility. The kids are amazing and doing well. I can't believe it's Wednesday.
That's all for now!
The Tsaile Gang
Day 4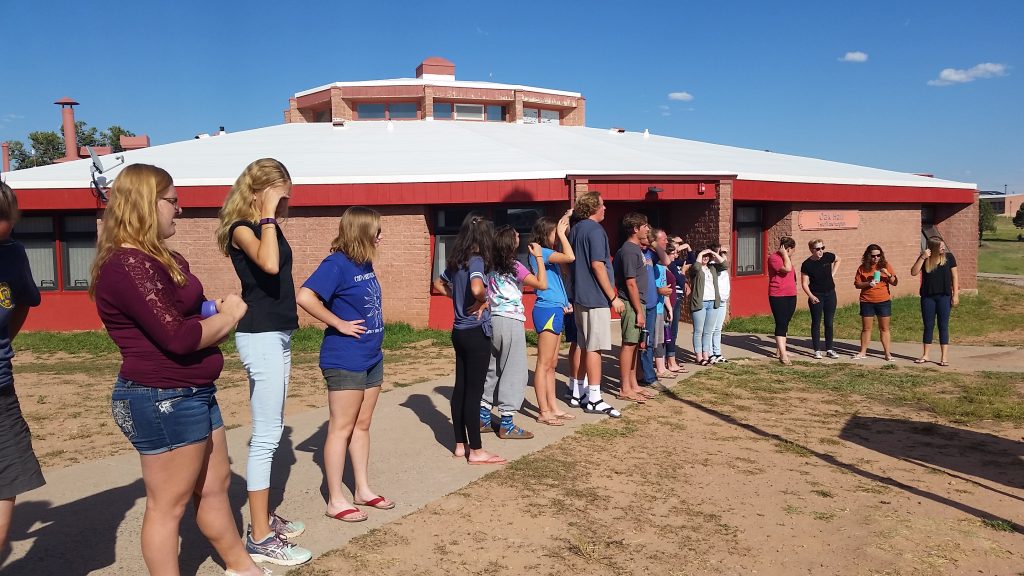 Hello Families and Staff,
Today was a very productive day here in Tsaile. We had no rain, or even clouds…. boy was it hot!  However, everyone I talked with has felt very productive and got a lot done. Many have had fun experiences with home owners, animals and projects. You should have plenty of great stories when we get home Saturday night.
We are getting ready to head out to another canyon for our evening worship. It should be a great evening.
We are staying on the campus in an octagon shaped dormitory called a hoogan. It's been very fun and VERY convenient to have suite bathrooms. As far as mission trips go this is like the Sheraton of all Sheratons!  Although there isn't air conditioning….. we keep the windows open at night and freeze by morning.
We hope all is well with you and the rest of the world. Looking forward to being home Saturday evening. Students will let you know the approximate time of arrival while we're on the road.  I'll try to write again tomorrow.
From Tsaile, Thursday evening!
The Sr High Gang