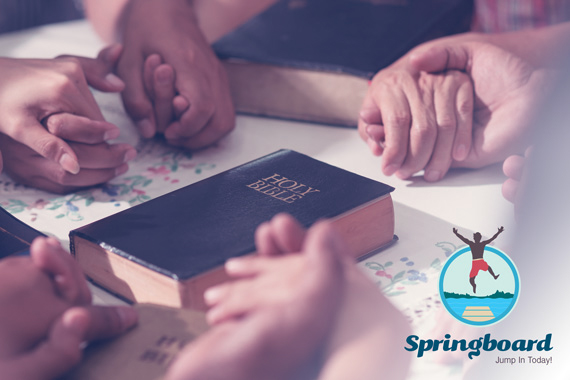 Would You Like to:
Learn more about Parker United Methodist Church?
Discover the basics of the Christian Faith?
Meet new people who are new to the congregation?
Become a member of Parker United Methodist Church?
Then Sprinboard is for you!
Springboard is a short course designed to serve as a:
New member class for those wanting to join the Church
Introduction to Christianity for those coming into the faith for the first time
Refresher course for long-time believers who want to better understand the foundations of the faith and the origins of the United Methodist Church
A safe place for people to ask questions about Christianity and the United Methodist approach to faith.
If any of the above applies to you, then Springboard is your connecting point.
The four sessions are:
Discover Parker United Methodist Church
Creating Christian Community
Methodist to the Core
Grace upon Grace
Springboard is offered several times during the year. Each class lasts about one hour. Each class will include some exposition on the topic of the week, followed by small group discussions where folks can talk about what they have heard. All are welcome!
Our Next Class in 2020:
March 29th from Noon–2:30 pm
Contact the church office to sign up: sarah@parkerumc.org; 303-841-3979 or