Sunday, September 17, 2017
Sunday School – Yes!  Come join us in the Youth Room (#144) for Matthew Ch. 5a
Youth Group – Yes!  Come join us for fellowship and time to grow in Christ!
Jr. High – 4-6:00
Sr. High – 5:15 – 7
Snack Supper for All at 5:35 Provided by the Crookshanks Family – Thank you!
STUDY HALL RM 138 – Open for youth group siblings Sr. High – 4-5:15, Jr. High 6-7
---
Build Em' Up or Knock Em' Down…. The youth played a game where they could choose to add a block to their team's tower on their turn, or take their turn to throw a ball and try to knock down the other team's tower.  Later we talked about the ways we can build others up when they are feeling knocked down.

---
Fall Retreat!  Register Now!
Youth Retreat – Sept. 22-24 at the Ponderosa Conference and Retreat Center in Larkspur.  Price will include everything and is $170 a person.  Use this link to register and pay a deposit.  OR fill out the registration form (on the Youth News Rack), attach a check and leave it in the box outside my office. You will need to also fill out the Ponderosa Activity Waiver that is on the Youth News Rack. If you have a conflict, please know we are only 45 minutes away and parents could bring you late or pick you up early – whatever you need!  Questions?  Email me at April@ParkerUMC.org  or call 720-204-2244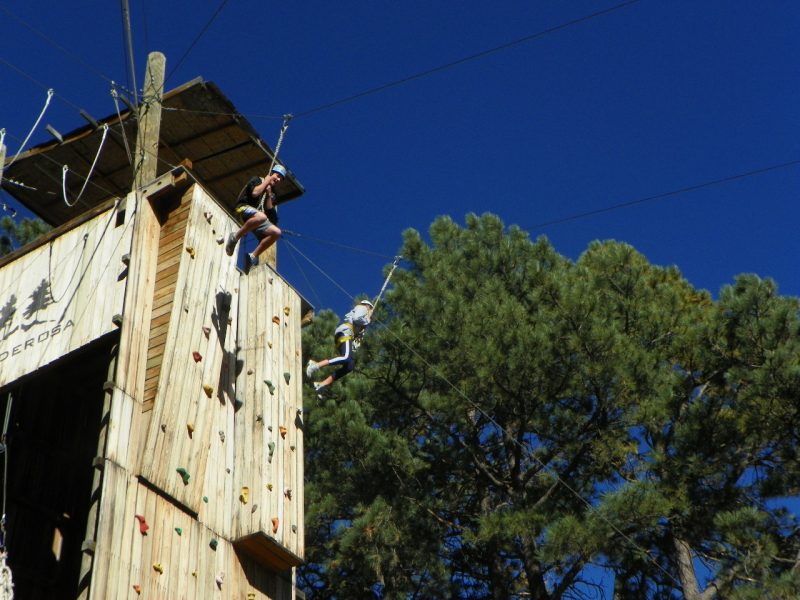 A Note from Paula Addy
April approached Scott and I with the idea of starting a Sunday school class for parents of youth.  I think as parents of youth that we can really benefit from each other's support and experience.  Scott and I really liked the idea of starting a new class at PUMC, since we were part of the same Sunday school class for 18 years at our church in Georgia, and we really formed a bond with the other members.  Scott has been a Sunday school teacher for all those years and is willing to be one of the teachers for the class.  Our plan is to meet each Sunday at 10:45 and have to time to talk/socialize and then start the class at 11:00.  The class will end by 11:45.  I realize this will be a change in routine for most of you – it is for us!   But I hope you will give it a try.   With that being said, the studies we choose won't necessarily be solely focused on parenting, but on what we as a group choose to do.  Hope to see you soon!  Paula Addy
Special Homecoming Dance
Senior High – We have a unique opportunity to reach out to the special needs community on September 29th.  Here at the church there will be a Special Needs Homecoming Dance.  If you're available to attend you'll experience something wonderful and amazing that will keep you returning year after year.  Arrive all dressed and spiffy and we will line the walks and welcome the attendees with claps and cheers as they arrive. Spend the evening visiting and dancing with some wonderful young adults.  They will have a great time, and so will you!  Put it on your calendar, Friday, September 29.  Time TBA later (roughly 5:30 – 8:00).
No Youth Group
We will not have youth group on Sept. 24th due to the retreat weekend.  We will also not have youth group on Oct. 8th because of it being fall break.  We WILL resume youth group on Oct. 15.
A Change on The Calendar
If you have a lime green calendar at your house…..  Please draw an arrow from Oct. 1st to Oct. 15.  The Skyzone/Arby's night is being moved from the 1st to the 15th.  Thank you!  Sorry for the confusion!  More details to come about this later.
Help Your Youth Have a Heart for Mission  
Is there a chore your child(ren) can do and be paid?  Encourage your child to do something to earn money to be donated to UMCOR or the Red Cross.  With so many in need and so many more yet to come, it is a great opportunity to instill good values.  Help your youth understand and start helping them learn the importance of giving to mission organizations.
Drop Off /Pick Up Solutions! (With some guidelines….)
If you have 2+ youth and one is in Jr. High and another one is in Sr. High, I have an opportunity for you!  We are going to open a study hall in room 138 from 4:00 – 5:15 for Sr. High students and from 6:00 – 7:00 for Jr. High students.  This way you may drop off both of your children at 4:00 and pick up at 7:00!  The door to 138 is to be open, the lights remain on, and I will check in.  Sorry, but this is ONLY available to families with children in both programs.  The expectation is that this will be a quiet room.  Youth may bring a book, homework, laptop, their phone (with earbuds), stuff to color, draw, etc.  IF your child abuses this opportunity, is disruptive, inappropriate or roaming the church they can lose the privilege.  SO – starting Aug. 27th – we now offer a study hall and parents won't be running back and forth for three hours!