Sunday, August 13, 2017
Sunday School – Yes!  9:30 in the youth room. We are starting our study of Matthew!  Come Join Us!
Youth Group – No, we are having a party on Saturday – Come join us!  (See below for details.)
---
Last week we had a good time figuring out "Four on the Couch" and talking about being great now and using our days rather than wasting them.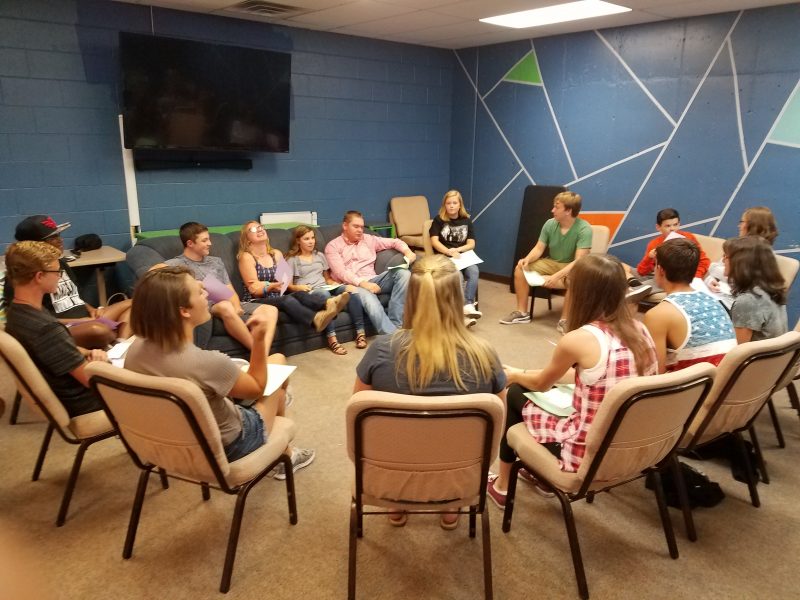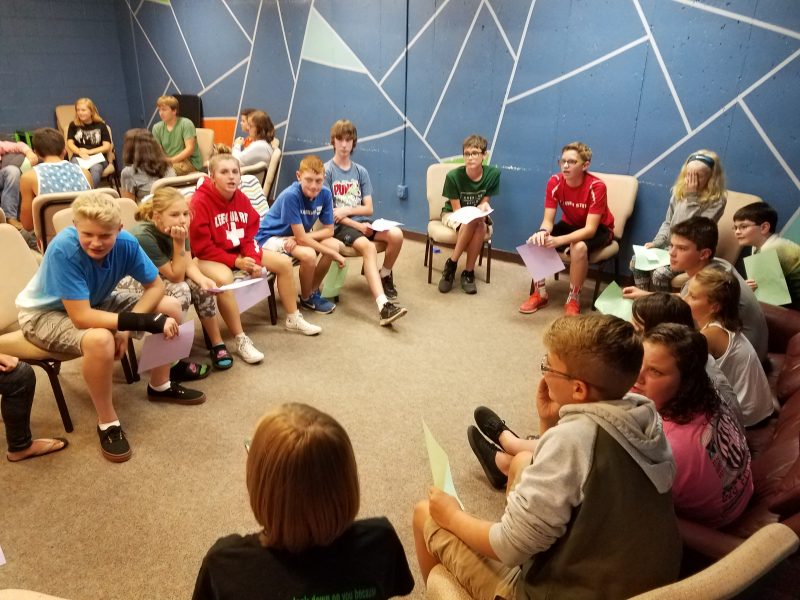 ---
Sunday School Will Walk Through the Book of Matthew
Join us for Sunday School this year, as we take the book of Matthew chapter by chapter and read, watch a video, talk and discuss it together.  All youth begin together in the Youth Room for praise and worship, announcements and the video.  Then we'll break up into groups for discussion: Jr. High will go to room 138 and Sr. High will stay in the Youth Room.
This Saturday

! Back to School Bash –

B.Y.O.F.
We will be having a back to school party at the Garneaus house THIS Saturday, August 12th from 1-6, (come and go when you are able).  BYOF means, Bring Your Own Family!  That's right, it's a youth event for families so we can get to know each other!  The Garneaus are providing burgers, hotdogs and paper products.  Families, please bring a 2 liter and either a side, salad or dessert to share.  The Garneaus live at:  41431 Deer Creek Circle, Parker 80138.  You may ALSO bring cards, board or yard games that you enjoy playing!  Their home phone number is:  303-646-3972
NEW Youth Group Times to Start August 20th!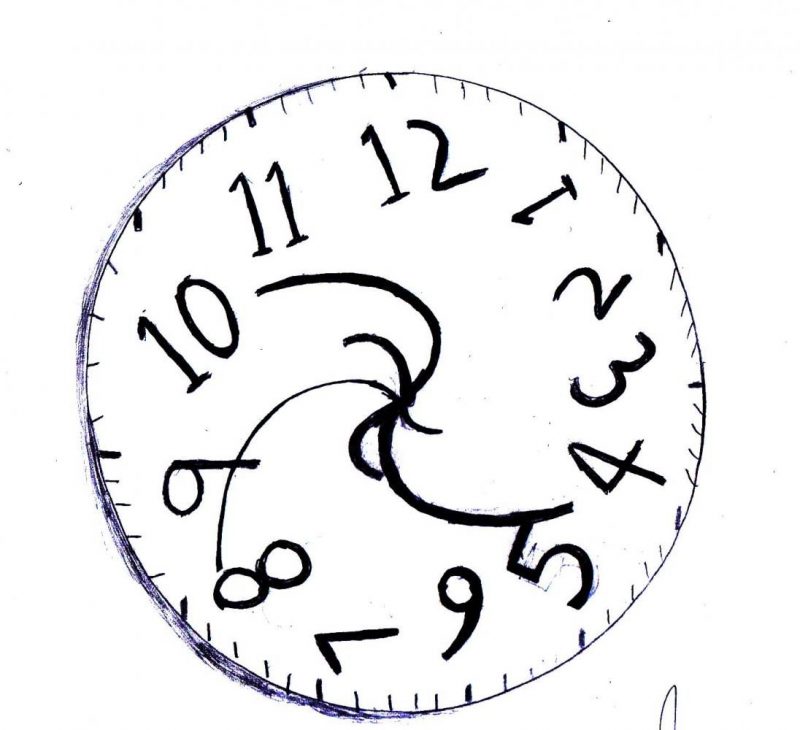 Starting August 20 please notice these new times for Sunday Night Youth Group!
Jr. High Starts at 4:00 – 5:15, then praise & worship at 5:15, Dinner at 5:35, Finished at 6:00.
Sr. High Starts at 5:15 with Praise and Worship (in the Youth Room), Dinner at 5:35, Group from 6:00 – 7:00.
Fall Calendars are Now Available on the Youth News Rack!
Our fall calendar is now available on the TOP SHELF (in lime green).  This outlines all of our activities from now through December.  Be sure to grab one the next time you are at church!  Further details about the events always come out in this email.
Fall Retreat!  Register Now!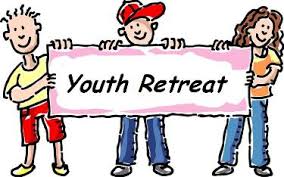 I'm making the switch this year!  We've always had a winter retreat, but I am switching it this year.  We will have our retreat in the fall from now on.  It's a great way to kick off a new year and get to know each other better.  And there is just a lot more to do outside in the fall.  Soooooo….. put it on your calendar for Sept. 22-24 at the Ponderosa Conference and Retreat Center in Larkspur.  Price will include everything and is $170 a person.  Deadline is Sept. 3.  If you have a conflict, please know we are only 45 minutes away and parents could bring you late or pick you up early – whatever you need!  Activities on this retreat include glow in the dark dodgeball, team building with low and high ropes course, campfires and a great opportunity to fellowship and grow in your faith.   Please fill out the registration card on the youth news rack, attach a check and put it in the box outside of my office labeled "Fall Retreat." (I'm in the church office, the back office with a purple wall…).   (If you're wondering about the cost vs last winter, I used a large chunk of my budget to help make the Great Wolf Lodge affordable knowing this year would be the "2 retreat year," due to changing from winter to fall.)  
Roll into the New Year!
The Youth are going to support Little Blessings Preschool by replenishing their cardboard tube stash!  We used a good amount of their toilet paper and paper towel tubes for an Easter game last spring.  So, keep up with your "empties" and put them in the box outside my office (next to the retreat forms box) for the next few weeks. Let's give back!
 Sign Up for Meals for 2017-2018 School Year
We normally have parents volunteer to provide a meal for the youth on Sunday evenings.  You may use the church kitchen for anything you need.  A "snack dinner" is all we ask.  Easy items are suggested like mac n' cheese and a veggie, casseroles, pasta, baked potato bar, etc.  The kids get a little tired of pizza, so we try to avoid it, but please do whatever is easiest for you.  I'm only providing slots through January as of right now.  Click here, to sign up to provide a meal.
Would You Like to Carpool to Youth Group?
Do you have a student in Jr. High and one in Sr. High?  Or would you like to connect with another family just to make life simpler for you on Sunday nights?  Please email April and tell her your children's names and ages, and the area of town in which you live.  We will try our best to connect you with another family or two so maybe you will only need to make one trip to the church on Sunday evenings.  PARENTS ARE ALWAYS WELCOME to stay for Praise and Worship time with us!
Remind 101 – Are You Subscribed for Youth Updates?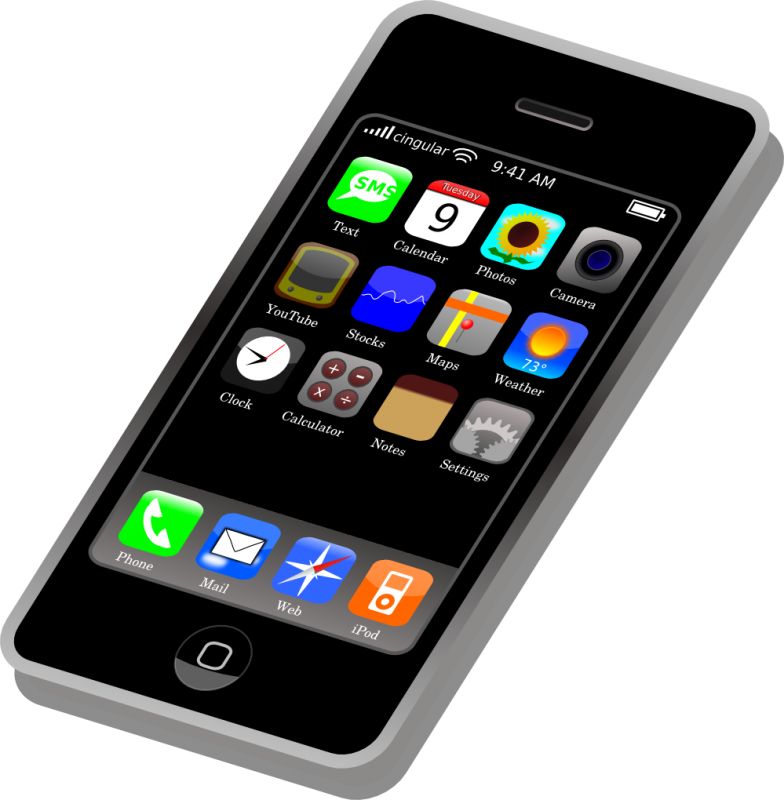 The Youth have two accounts with Remind 101 so youth and parents can receive short, FREE texts or emails from me for weekly scripture, reminders of activities or changes coming up!  It's easy to subscribe to and FREE (even if your phone says you may incur charges – fear not!)  There are two different groups (Jr. High and Sr. High).  As you get older you can switch groups, or stop receiving them at any time.  Or if you sign up to receive emails, but then get a cell phone later, you can switch from receiving emails to texts.  It's easy and I will ALWAYS have the information available to subscribe and unsubscribe on the Youth News Rack in the Narthex.  Green for Jr. High and Purple for Sr. High.
Senior High
For texts:   text to:   81010   in the message area type: @a43hd   to unsubscribe:  reply: unsubscribe@a43hd
For emails:  send an email to  a43hd@mail.remind.com   to unsubscribe:  reply with "unsubscribe" in the subject line
Junior High
For texts:  text to:  81010   in the message area type:  @dcf74   to unsubscribe reply: unsubscribe@dcf74
For emails:  send an email to  dcf74@mail.remind.com  to unsubscribe reply with "unsubscribe" in the subject line