Sunday, October 28, 2018
SLAM (Sunday School) – Yes, 9:30 in the Youth Room.
Youth Group – ALL AGES 2:30-4:30 for Trunk or Treat!
---
Several Youth came out last Saturday to help collect food for the Parker Task Force.  It was a very successful day, as we collected over 100 boxes of food, $490 in cash, $75 in gift cards, and 132 lbs. of hamburger from Walmart.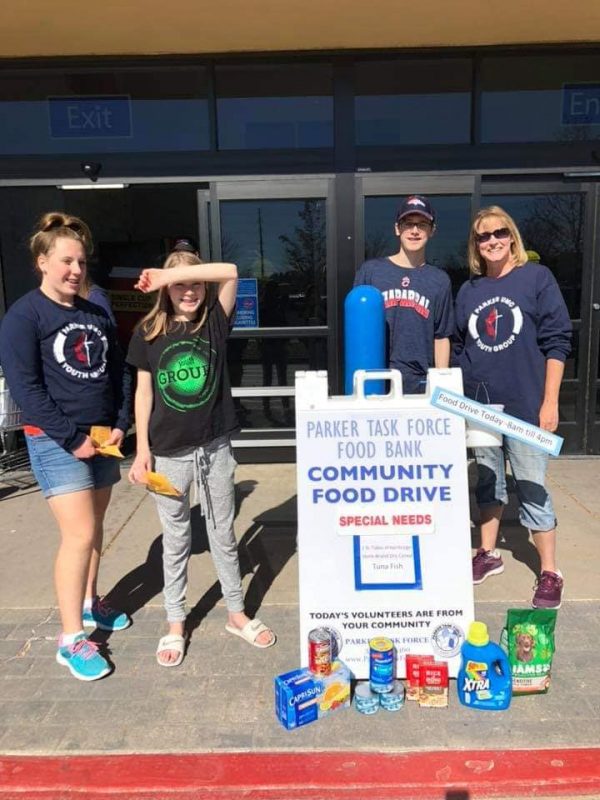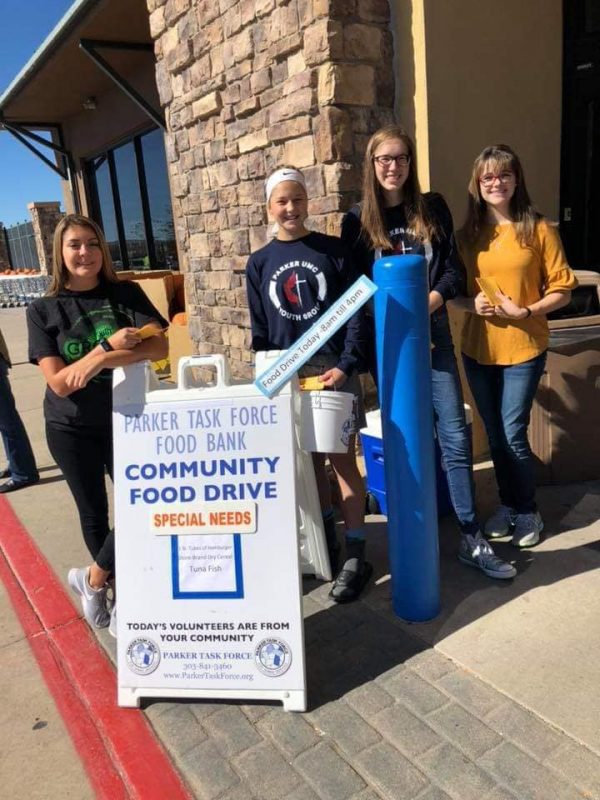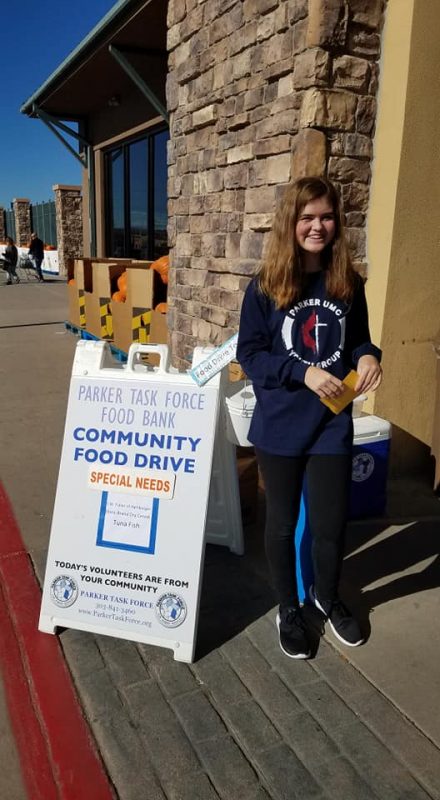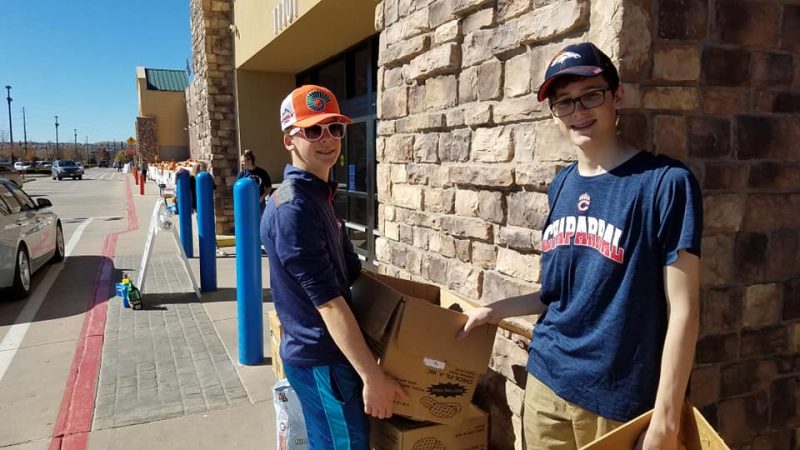 ---
YOUTH THIS SUNDAY – Dress Up in Your Best Costume & Help with Trunk or Treat
For Youth Group this Sunday we will be meeting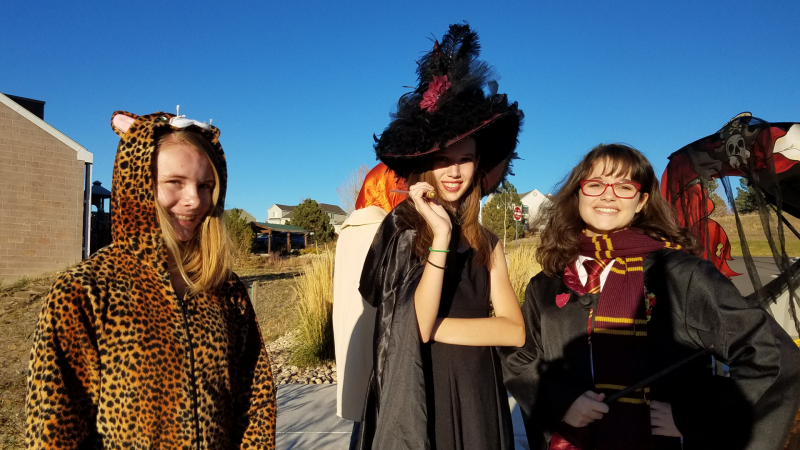 with Noelle (our Director of Children's Ministries) and helping her with games for Trunk or Treat!  We will meet at 2:30 IN THE YOUTH ROOM to help set up games.  Trunk or Treat runs from 3-4 for the kids.  Then we will help clean up and be done by 4:30. This will take the place of our normal youth group this Sunday.  I hope to see you there and in your best CHURCH APPROPRIATE costume for the kids!
Please SIGN UP Your Trunk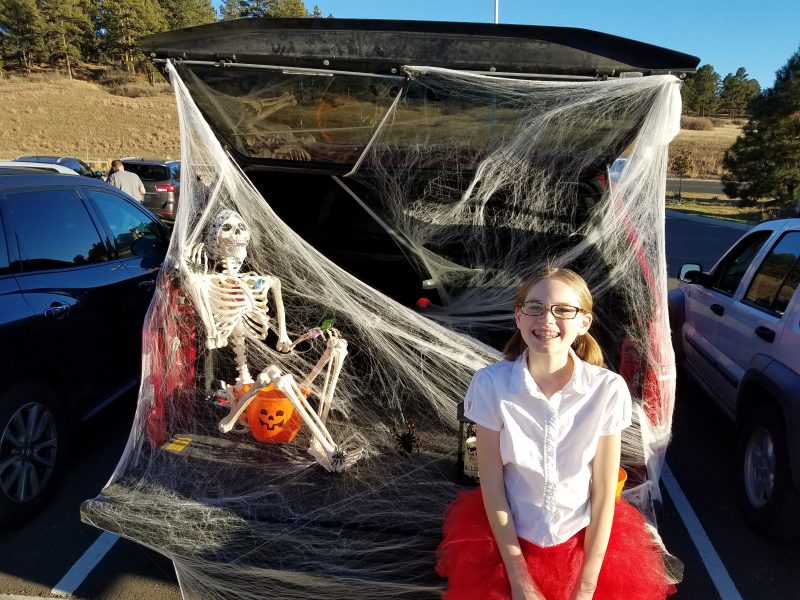 Noelle would like to know how many cars/trunks to expect for Trunk or Treat.  It helps her plan parking, etc.  CLICK HERE to sign up your trunk! Ha, ha!
First Alaska Mission Trip Payment
Keep in mind your first Alaska payment of $500 is due by November 15th.  You may write a check or pay with a credit card online through our website.  Got to www.parkerumc.org, click on GIVE, put in your amount and then use the drop-down menu (it's not in alphabetical order) to choose (after all the Missions categories) Youth Mission Trip Reg.
ALASKA FUNDRAISER – ORDER GIFT CARDS THROUGH SCRIP!
Raise money specifically to decrease YOUR cost for the Alaskan trip!  We are embarking on a new fundraising venture by selling gift cards through ShopWithScrip.com.  Stores make so much money from selling gift cards, and so can we!  Stop by the Scrip table this Sunday and then tell your friends and family (even out of state) to purchase gift cards for YOUR OWN account and deduct money from your bottom line cost!  We'll be having a meeting soon to learn more about this, but for now – stop by the table and order gift cards.  You pay face value and receive face value.  These companies give back rebates!
Get Your T-Shirts
Stop by the Narthex to pick up and pay for your youth shirt.  Shirts are $10, I was not collecting money until shirts were picked up,  – stop by Sunday morning or swing by the church office and pick yours up!  I have extras if you didn't order.
Confirmation Classes 2019
Children are not full members of the church until they decide for themselves to join the church after learning about the Methodist religion through classes.  At Parker UMC, these classes are for students in 7th grade (or older). The Confirmation Class of 2019 will begin on Sunday, January 13th and run through the end of April.  Each month we will have one Sunday off. (Students will receive a full schedule on the first day of class, or you can email me if you need it prior: April@ParkerUMC.org)  I do try to make this fun, reflective and interesting for the youth.  We will meet each Sunday from 10:45 – 12:00 in room 137.  Confirmation Sunday will be April 28th.  TO REGISTER, email April and give her the student's name, grade, parents' names, and a good phone number (and email address if you would call).
2019 Youth Meals
Thank you to all who have helped provide a meal on Sunday night.  You have no idea how much I appreciate you.  If you haven't yet picked a date, we have plenty in 2019! 
CLICK HERE
to check out the signup genius.  If you don't mind doing two dates, take a look and see what dates work with your schedule.  Thank you to you ALL.  I couldn't provide such a wonderful time of fellowship for our youth without your help.  Thanks!