Sunday, April 15, 2018
Sunday School – Yes!  Everyone meet in the Youth Room (#144) at 9:30
Youth Group – Yes!  We will be working on our music video for Youth Sunday.
Jr. High  4:00 – 6:00
Snack Supper 5:30 – 6:00
Sr. High 5:30 – 7:00
---
Last week we had a great time at the movies seeing "I Can Only Imagine" and then enjoyed fellowship and food (and custard) at Culver's!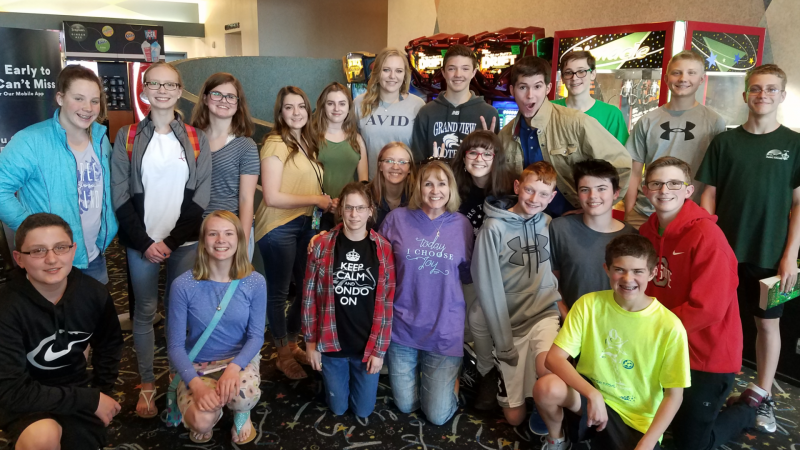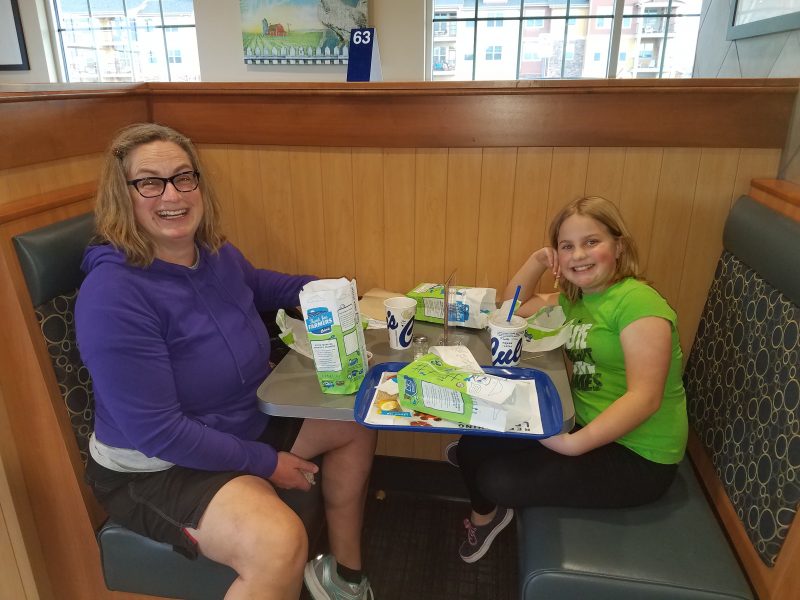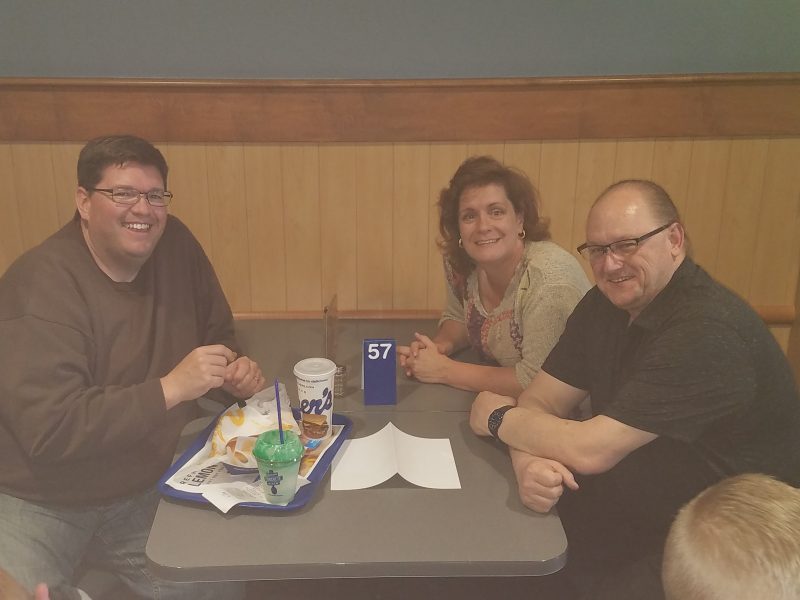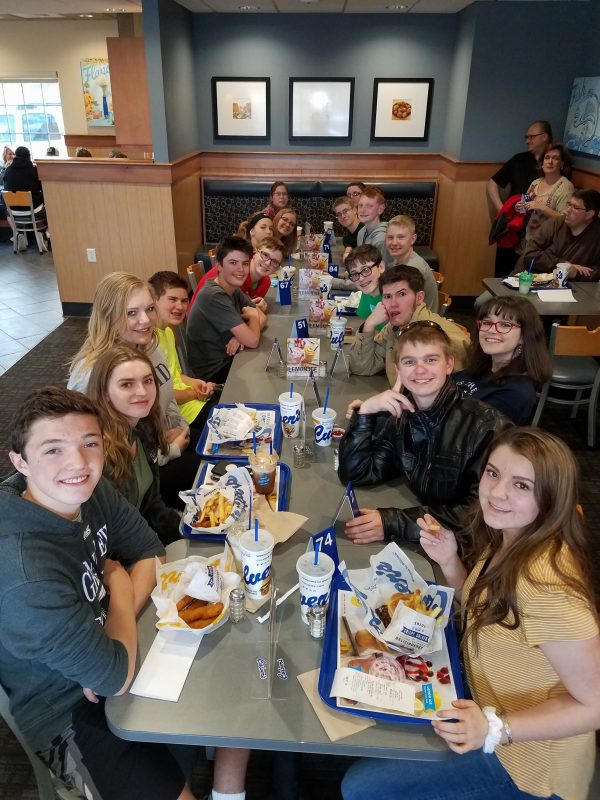 ---
Video Footage this Sunday!
For Youth Sunday in June we will be playing our "Youth Music Video."  Part of that footage will be taken THIS SUNDAY during youth group.  Come on out if you want to be a part of the video!
Retreat Cancelled – but Youth Party STILL ON!
April 20th we will be carpooling to Mission Hills Church for the huge 1.Church Denver Youth Party and night of worship! If you plan to go, please sign up here, so I can make sure I have enough drivers.  The  completely free night will include: food, inflatables, games and a wonderful youth led worship!  We will meet and leave from PUMC at 4:15 upstairs by the main doors. We are leading the PRAYER TEAM for this event.  We will be home around 9:30-9:45.  We'll have students call parents on the way home, so you will know when to meet us at the church.
Youth Sunday Pictures
Many people who go to our church are not aware of what we, as the youth, "do."  So, we will be working on some projects for Youth Sunday about our youth and what they do for our church, as well as what they do outside of church.  So, I need a picture of your youth "doing their thing."  If they like to read, sing, run, swim, play soccer, gymnastics, etc. send me one of your pictures of them "doing their thing."  We will be running a slide show prior to service on June 10th of our youth and what they do outside of church.  Please try to choose a horizontal picture, as those work best with the screens in the sanctuary.  Email it to  April@ParkerUMC.org
May 6th Youth VS Parents Volleyball & Family Cook Out
On May 6th we will be meeting at the Stonegate Pavilions & Park for a cookout and volleyball game – Parents Verses Youth!  It doesn't matter if you "can't play volleyball" the point will be to laugh, fellowship and visit with one another before summer takes us all in different directions. Click here to sign up to bring food.  The pavilions don't have an address, but they are behind the pool and tennis courts. The tennis courts are at the corner of Stonegate Parkway and Keystone Blvd.  The address for the pool is:  10326 Stonegate Parkway, Parker, CO  80134  If you Google the pool you should be able to find the pavilion.  You may park on the street or across from the pavilion at Pine Grove Elementary.