Sunday, Nov. 27th
Sunday School – YES!  Jr. High Room 138, Sr. High in the Youth Room (144)
Youth Group – NO, in observance of the Thanksgiving Holidays.
Last Week both the Jr. High and the Sr. High participated in the "Mannequin Challenge." Click the following links to view the video!
Jr. High
Sr. High
T-Shirts Are Here!
IF you let me know a few months ago what size you wanted, I will have your Youth Group T-Shirt available for pick up during our Dec. 4th Youth Group meeting.  IF you did not order one, please let me know your size and I will gather names and sizes for our next order.  Don't worry Pastor Randy will be on that order, too… 🙂
Youth to Offer a Welcome Home Breakfast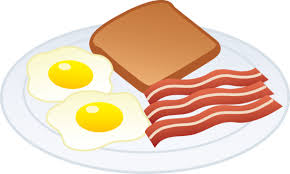 The youth group will be offering a "Welcome Home Breakfast" to our college-age youth (now called Youth Into the World) and their families at 10:30 AM (after the 9:30 service) on Dec. 18.  This is a wonderful mission that our youth will benefit from in their own future!  Please arrive at 9:30 in the kitchen area for your assignment, Sunday morning Dec. 18.  Plan to be at youth group in coming weeks to help make decorations and also try to be here to serve on that Sunday morning!
Christmas Party
On Dec. 18th we will have an ALL YOUTH Christmas Party at 4:00 – 5:30 in the Narthex.  To participate in the White Elephant Gift Exchange here are the rules….. FIND A GIFT – at your home.  Something not ruined or broken, but perhaps a video game, a stuffed animal, decoration or book that you no longer want that PERHAPS someone else does.  Not a gag gift, not an undesirable gift, but a "gently used item" that perhaps someone else might enjoy.  IF you cannot find something, pick up something for $5 or less.  Remember if you want your gift to be wanted, find something you think will be fought over!  We'll have snacks and refreshments, but not dinner that day.
Winter Retreat – Great Wolf Lodge in Colorado Springs!
Mark your calendars!  February 10-12.  We are going to the brand new Great Wolf Lodge being built in Colorado Springs.  It is opening this December.  The Great Wolf Lodge (if you've managed to miss their commercials) is a lodge-styled hotel with an indoor water park.  Click HERE for more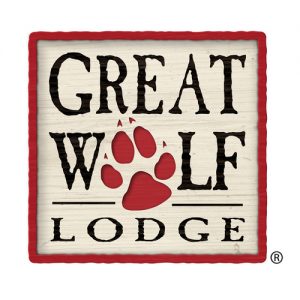 pictures and information.  Cost is $150 per person (for 4 people per room), or $229 per person (if you want 2 people per room).  You will notice on the registration form that you can break this into several payments, if you would prefer. Click here for registration forms (4 pages) and more details. OR you may pick up the registration forms on the top of the Youth News Rack.
Youth Led Church Services, Jan. 22
Plans are coming together for the youth led church services on Sunday, Jan. 22.  Watch for more details.  Some of our youth are already working on some things.  Do you have an idea?  I'll always take suggestions.  I heard one last Sunday that I'm going to try to implement!  I'm always open to LISTENING to new ideas!  We'll need greeters, ushers, singers and more!  Stay tuned!
Dates for Summer Mission Trips
Do you need Christmas ideas?  Tell someone you have a retreat and a mission trip you'd like to attend and perhaps they could help you with your registration costs as a Christmas present! Put the retreat and mission trip date on the calendar and start saving your dollars.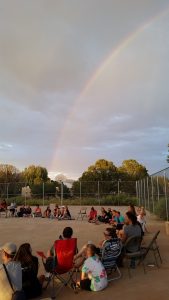 Jr. High – Buckhorn Youth In Mission Camp, June 25 – 30, $270
Sr. High – Sierra Service Project in Tsaile, AZ, July 15-22, $400