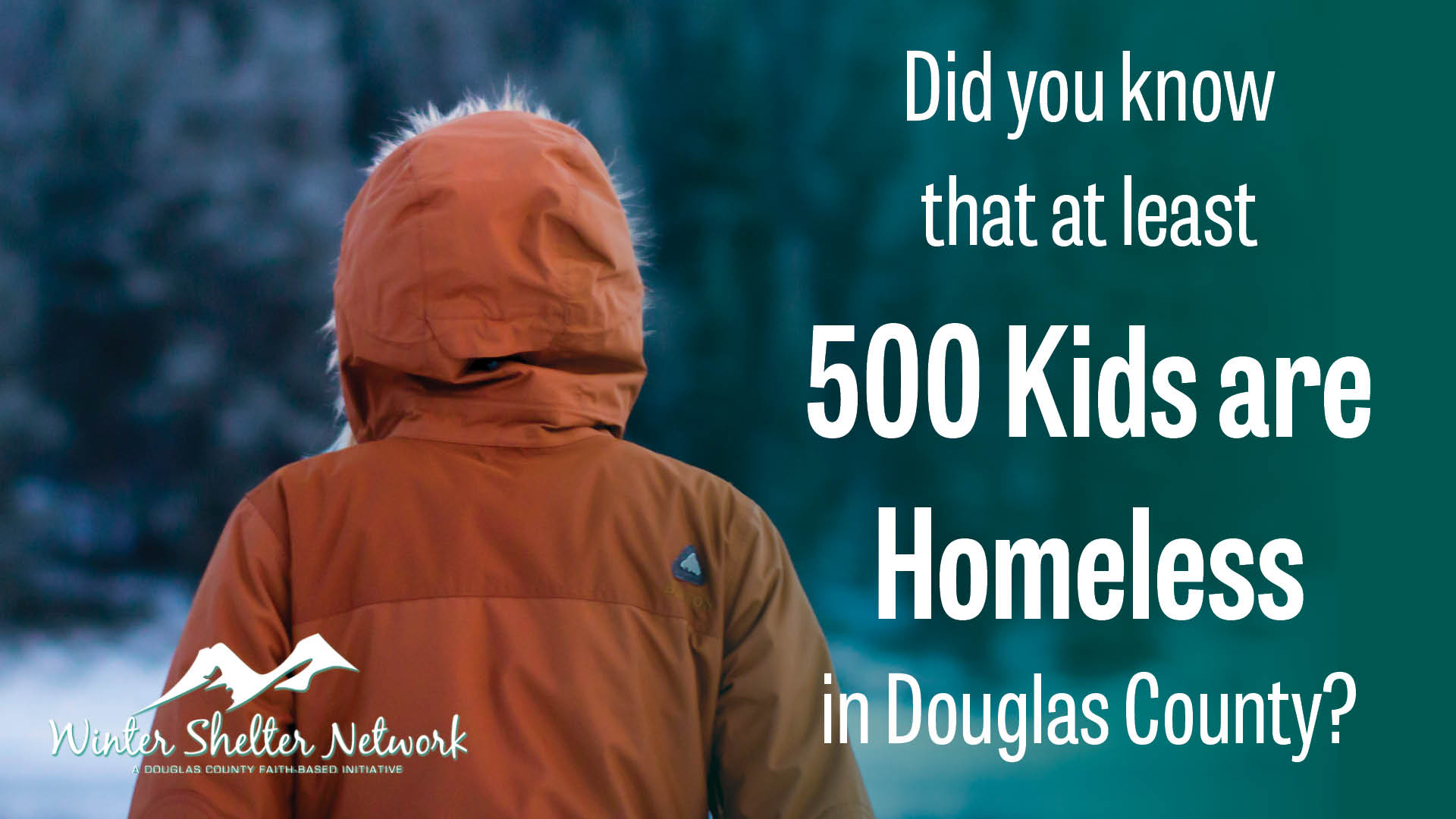 The Winter Shelter Network Needs Your Help Wednesdays Starting Novemer 6th
We have begun gearing up to meet the needs of up to forty guests who may spend one evening a week with us.  If you have not worked with the shelter in the past and want to learn about it or sign up to volunteer, or you are an experienced volunteer with our shelter but haven't yet been contacted to sign up for this winter, please contact one of the shelter volunteer coordinators, either Jennifer Wright at douglasenterprizes@msn.com (303-921-0692) or Steve Kascht at kskascht@aol.com (720-934-3670) so we can talk with you about what opportunities are available.
New and returning volunteers are asked to attend the required WSN training on Wednesday, October 2nd from 6:30–7:30 pm in the Fellowship Hall.
If you wish to donate to the Winter Shelter Network effort at our church, please write a check, and remember to write WSN in the memo line. You can also give online and choose Winter Shelter Network as your giving option.
Thank you.  We are looking forward to another year of inviting in our guests and supporting them in their journey.  We hope you can be part of this mission.