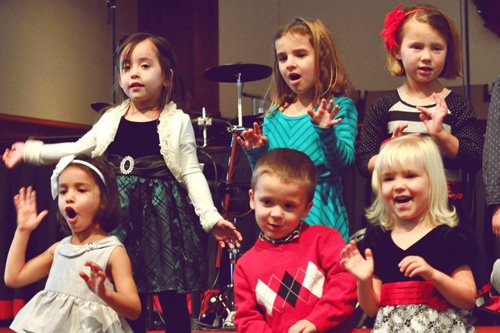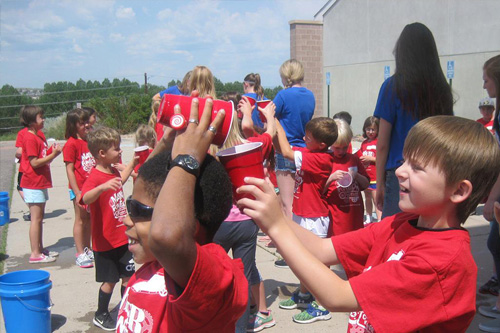 Activities for Kids at Parker United Methodist Church
Kids bring such wonderful energy everywhere they are. We love the energy and life that kids bring to Parker United Methodist Church. Because of this we provide a large number of activities to grow their faith. Bible stories, music, and special events help bring kids and their families into a closer relationship with God, the most important relationship of all.
Sunday School and Childrens Church
We offer Sunday School at both the 9:30 and 11:00 services for children ages 3 years old- 5th grade. Our classes are age/grade specific and provide a wonderful environment for children to grow in their faith as they learn Bible stories, do many hands-on activities and have fun making new friends. For more information, please contact Noelle Allison: Noelle@ParkerUMC.org or our church office at 303-841-3979.
---
Nursery
Our nursery provides an excellent ministry to babies and young children in such a way that they experience grace and joy. It provides a safe, clean, healthy and loving environment for children on Sunday mornings for ages 6 weeks-3 years of age. Nursery is available at our 9:30 am and 11:00 am services. Nursery is also available for many of our small groups, classes and events. Please contact the church office at 303-841-397 for more information or  Click Here
---
Little Blessings Preschool and Kindergarten
Parker UMC provides space and ministry support for  an excellent preschool and kindergarten for the greater Parker community. We have a highly qualified and loving staff to care for your kids. For more information, contact Tricia at tricia@parkerumc.org or Visit Our Website
---
Preteens
Our preteen ministry is for any child in 4th and 5th grade who want to grow in their faith and have a great time doing so! We meet the 2nd Friday of the month during the school year from 6-8pm. We share a delicious meal together, have great conversation about what is going on in our lives, and learn more about our faith through games, activities and fun. Bring a friend and come join us for a night of great fun and fellowship with others your age!
---
Joyful Noise
Joyful Noise is our children's choir and is for anyone ages 4 years old through 5th grade. We meet on Wednesday nights during the school year from 4:15-5:45. Joyful Noise provides meaningful children's fellowship through music, art and drama. Kids enjoy a great variety of activities each Wednesday afternoon learning about our wonderful God through the many avenues of the Arts. The Joyful Noise staff is composed of very experienced and energetically trained musicians as well as professional educators who are very dedicated to God's precious children. For more information, contact the church office at 303-841-3979 or  Click Here
---
Moms Groups
We offer four different groups for mothers of all ages here at Parker UMC. Childcare is always provided so please join us as we grow in our faith, laugh and learn together.
---
Monday Morning 9:30 -11 in Room 137
Tuesday Morning 9:30-11:30 in Room 216
Wednesday Morning from 9:30 -11:00 in Room 216
Wednesday Evenings from 6-7 in the Family Room outside the Nursery.
For more information please call the church office or  Click Here
---
Moms Day Out
Our Mom's Day Out (MDO) provides a safe, nurturing environment for children with structured play, crafts, and stories. Children are introduced to early socialization skills with children their own age. We help ease the transition from home to preschool. MDO runs August through May 9 a.m. – 11:30 a.m. for children 18 months to 3 yrs. old.  Please contact Tricia Woods for more information at tricia@parkerumc.org.
---
Parenting Classes
We offer many classes and opportunities at Parker UMC for parents.  With these classes (evenings, weekends, or Sunday mornings), you will be able to learn different parenting techniques, grow in your own faith and meet other parents who can be a wonderful support system.
---
Special Events
Vacation Bible School
One week in the summer, we offer a wonderful Vacation Bible School where children ages 4 years old through 5th grade can come and grow in their faith through music, games, crafts, storytelling and more! If you'd like to learn more, register your child or donate your time or money, please email cody@parkerumc.org.
2016 Vacation Bible School Highlight Video
---
Journey With Jesus
Looking for an event around Easter that isn't just about the Easter Eggs?  Come and join with us as we Journey With Jesus.  Families will travel together to different stations, learning about the life, death and resurrection of our Lord, and collecting a few Easter Eggs along the way.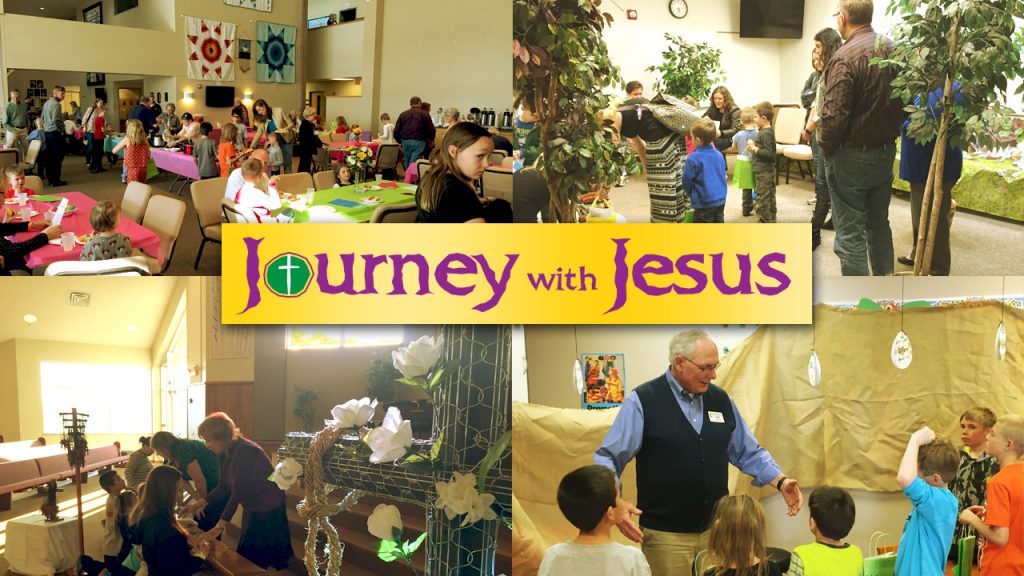 ---
Mission Projects
Each year, our children's ministry works with various mission projects to help our children learn what it is to live outside of ourselves and help others.  Through these wonderful mission projects, children and their families work together to raise awareness of the needs of others, and learn what it really means when Jesus calls us to "love our neighbors as ourselves".