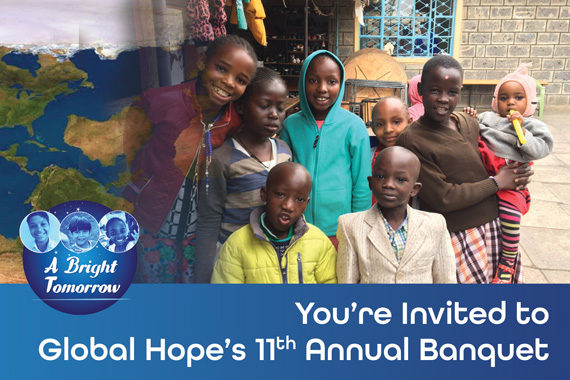 Your Presence and Giving Helps Many Vulnerable Children
PUMC has reserved tables for the Global Hope banquet. There is room for you to be a part of this celebration. Please join our PUMC family and many others supporting this wonderful ministry. Sign up today using the link below or by contacting Julie Kronbach, jkronbach@comcast.net.
You're invited to the 11th annual Global Hope Banquet, celebrating 25 years of ministry and looking forward to A Bright Tomorrow. Thursday, September 23, 2021 Social Hour: 5:30 p.m. Dinner/Program: 6:30 p.m. Location: the beautiful Stonebrook Manor in Thornton, CO. Register here: https://www.globalhope.org/
We are very excited to see everyone and to celebrate 25 years of faithful ministry with our Global Hope family. It will be a beautiful evening filled with music and inspiration as we share stories about our children in Romania, Kenya and India.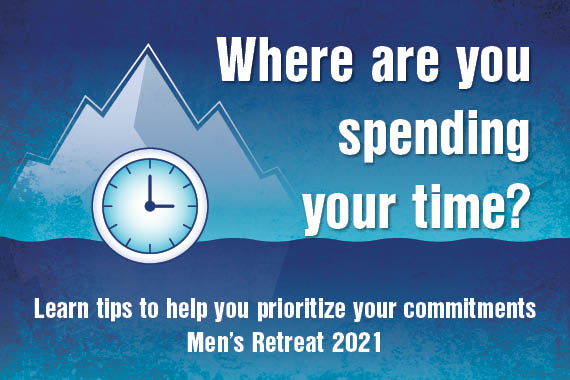 Men and Commitment
Plan now on joining the Parker UMC men for their annual retreat. This year's retreat, October 8-9, will focus on our commitments and how those commitments define who we are. The cost is $70 for just Saturday and $85 for Friday-Saturday overnight. Food, bedding, towels are provided. Click here to register online.
Small Groups and Classes Have Started Up for Fall: All You Need to Do is Pick One, or Two, Or Three…
The Fall 2021 edition of Connections is available now. There's so many classes, Bible studies and groups to be a part of that we're confident you'll find a place where you feel you belong. Pick up your copy Sundays at the welcome desk, or download the onlne version here. If you have any questions about groups, and which one to join, please email Cody@gmail.com or see her after service on Sunday.
Prayer for the Finance Committee
Timothy 6:18-19: Command them to do good, to be rich in good deeds, and to be generous and willing to share. In this way they will lay up treasure for themselves as a firm foundation for the coming age, so that they may take hold of the life that is truly life.
Dear Lord, We thank you for the many gifts you have bestowed upon Parker UMC and its congregation over the years. We pray that we will be faithful stewards of Your resources and strive to be a blessing to others both in our community and throughout the world. Please provide us strength in our actions, wisdom in our stewardship, and cheerfulness in our giving. We pray for guidance through challenging times and help us to remember You are always present. In Your name we pray, Amen.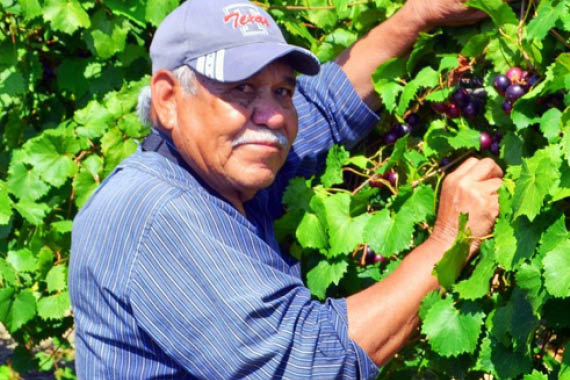 Farm Workers Need Your Help: UMW is Gathering Supplies for Hygiene Kits
Please join United Methodist Women in supporting La Puente Home providing support to those in need in the San Luis Valley in Southern Colorado. We're gathering supplies to make up hygiene bags and could use your help. We are collecting items noted on the list below and in early September we'll gather together to assemble bags that will be delivered to La Puente in Alamosa, CO in late September.

Sleeping bags and blankets are always welcome too! You can leave items in the collection boxes at the Missions table in the Narthex.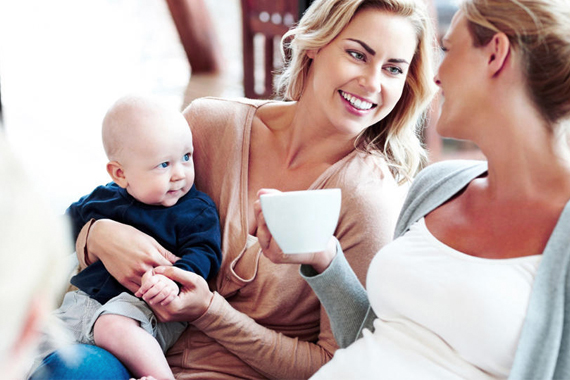 Mom's Group is Back After a Summer Break!
Attention all Moms of kids birth-high school… Mom's Group will be starting back up on September 14th and will meet on Tuesdays from 9:30-11:30. Childcare is provided. Come and join us as we support one another and grow in our faith together. For more information, email Cody at cody@parkerumc.org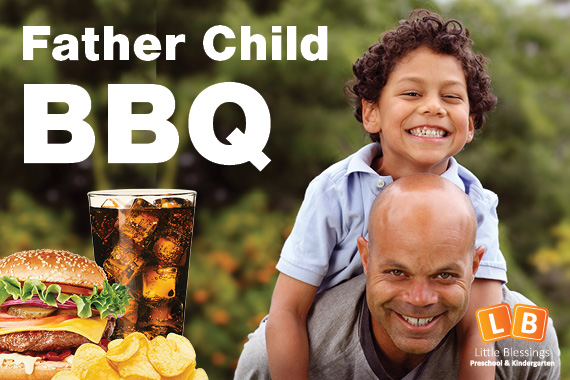 Fathers AND Father Figures, Bring Your Kids for a Great Evening of Food and Fun!
Little Blessings is sponsoring a BBQ event for its kids and the kids of Parker UMC. Fathers, father figures and kids, join us Thursday, September 23 from 5:30–7 pm. Enjoy some great food, fun activities, yard games, crafts and quality time with your kiddos. Please RSVP by September 17th to Amy@ParkerUMC.org with the number of guests.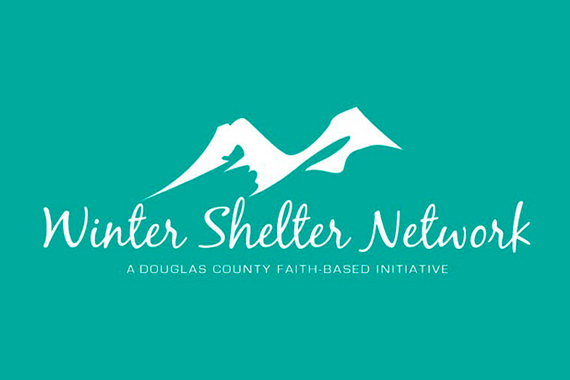 Volunteers Needed as Winter Shelter Network Starts its 2021-22 Season
The Winter Shelter Network will be resuming church site sheltering beginning the first week in November and ending the Winter Shelter season the last week of March, 2022. We are looking for volunteers to help shelter our guests during the Wednesday afternoon to Thursday morning timeframe at our church. There are six areas where we need help and where you can volunteer based on your area of interest and time availability.
Set Up of the shelter on Wednesday afternoons between 3:30 and 5:00pm.
Evening Host from 5:00-8:00 pm on Wednesday evenings
Overnight Hosting from 8:00pm Wednesday nights to 7:00 am Thursday mornings
Clean Up Team from 7:00 – 8:15 Thursday morning
Laundry Team that picks up laundry bags before Thursday noon and washes bedding
Food Team makes the food and serves the food to guests each week from 5:30 – 7:30pm
COVID procedures will be in place to ensure safety for our volunteers and guests. If you would like to volunteer for any one of the groups above or have questions about any role you might be interested in, please email Steve Kascht, at kskascht@aol.com.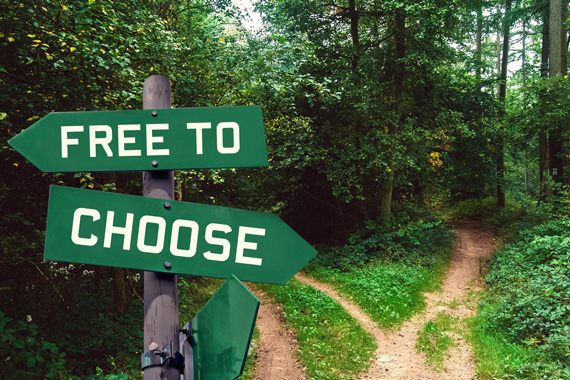 Sunday's Message
This Sunday's message is Free to Choose, the second message in our four week series Why? The scripture readings are: 1st reading: Genesis 1:26-28; 2:6; Preaching text: Matthew 26:6-10