Sign Up Today for the Mens' Retreat
Dates: March 16 & 17
Location: Ponderosa Retreat and Conference Center 15235 Furrow Rd. — just 45 minutes south of PUMC.
Theme: "Men of the Way." Discussion sessions will be led by Pastors Jim and Christian Zastrocky.
Schedule: We will begin Friday about 6:30 p.m. with a carry-in supper and have one discussion session lasting til about 9:00 p.m. Saturday begins at 7:00 a.m. with devotions, then 7:30 breakfast. Two discussion sessions in the morning and two more in the afternoon. Everyone will be dismissed by 5:00 p.m. You'll  be home in time to have supper with your family!
Cost: The full retreat is $85. – this includes two meals, one night's lodging in nice accommodations, towels and bedding. Saturday only is $70. The cost includes breakfast and lunch.

Learn More About Spiritual Discipline in New Discussion Group
On Sunday, February 18th, we were encouraged in the sermon to pick a spiritual discipline to concentrate upon during Lent.  Just like a body cannot become stronger without exercise, nor a mind sharper without study, our life in Christ requires us to exercise and study in order to be firmly rooted.  Reasons to Believe Sunday school class will begin a study about spiritual disciplines on March 4th and invites you to join in.  You will be challenged and encouraged by John Ortberg's "The Life You've Always Wanted" video and discussion materials to expand your understanding and practice of these disciplines.  Room 216 at 11:00 a.m. Sunday mornings, come on in!

Troop 16 Thanks Parker UMC for Pancake Supper Support
The pancake supper on February 13th was a huge success. The scouts served over 400 guests!
The room was beautifully decorated for the event with balloons, centerpieces and festive table covers. The Boy Scouts, ranging from 10-17 years old served guests pancakes, sausage, hash browns, cleared and cleaned tables, greeted and thanked!  It was a wonderful way for  these young men to interact with the community along with practicing leadership, respect, communication, service and cleanliness.
This coming year the troop is planning some amazing trips again including all year long camping. Your support makes all this possible!
The scouts in Troop 16 hope to see you at nexs year's pancake supper!

We're Looking for Members to Join Our Team
Our amazing team is responsible for what the congregation sees on screen during worship, including hymns and responsive prayers. No presentation software experience is needed and training is provided (usually about an hour or less). All slides are prepared and ready–you just need to advance them. If you're looking for a simple, yet meaningful way to serve please email Jason@ParkerUMC.org.
---

Ushers Needed for 11:00 Worship Service
We're looking for two welcoming people to join our 11:00 usher team. We really need ushers for the third Sunday of each month. It's a fun way to meet new people and share some hospitality with new visitors and long time members alike. If you feel God calling you to serve in this way please contact Cindy@ParkerUMC.org
Weekly Financial Updates from Our Finance Committee
Because the spending here at Parker UMC comes from the funds you provide, we want you to know how those funds are spent. Full details are always available to anyone – but over the next few weeks the Mid-Week Message will be providing short summaries to provide you with some basic information.
Did we end 2017 in good financial shape?
Yes we did. We had set a budget of $1,190,000 that matched our expected income with our projected expenditures, and we are pleased to report that we were able to keep expenditures about 3% below our budget. We also saw your contributions exceed the projections by about $6,000. And we received about $44,000 in 2017 as some of our members pre-paid their 2018 pledges in 2017. All of those prepayments, and the small surplus from 2017 are being carried over into 2018 – so we are off to a solid financial start for this year.
Next week – "Can you explain the new mortgage to me?"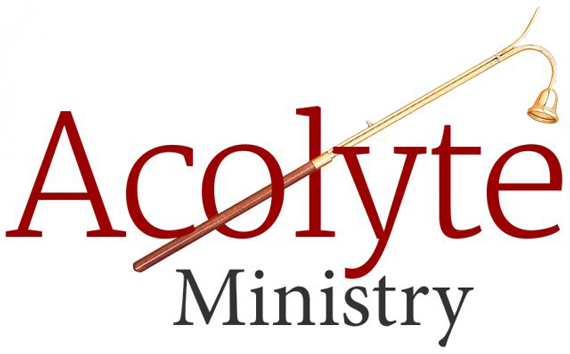 Acolyting Offers Kids a Key Role in Worship
Is your child a 3rd grader or older?  Have you wondered how you can encourage them to be a servant of God?  We invite you to attend the next training session for acolytes at Parker United Methodist Church.
Acolytes serve a valuable role, by carrying light into the worship service. The burning candles symbolize the light of Christ, coming in to our worship and then being carried out again into the world. This is a grownup way to participate in worship.
Acolyte training will begin on February 25th during the 11:00 service and continue for three weeks (Feb, 25th, March 4th and March 11th). Training will be held in the Fellowship Hall.  On Sunday, March 18th Acolytes will be commissioned during the 9:30 service.  You must attend all three training sessions.  To express interest in Acolyte Training, please contact Noelle Allison: noelle@parkerumc.org

New Springboard Class Starts This Sunday
Springboard is our connecting point for people who want to learn more about the United Methodist Church and our congregation specifically. It's also the first step in becoming a member of our congregation. Classes meet Sunday evenings for four weeks, from 5-6 p.m. The next session starts this Sunday, February 25th. If you are interested in learning more about Parker UMC, your faith journey, and meeting new people please come and join us.
---

Volunteer Opportunities at Parker UMC
We're a very active church and because of that we have several events, committees and groups that could use your help. No matter what your spiritual gifts, talents and skills may be we have something for you. We recently launched a new page on our website to advertise these opportunities. The page is divided into date specific needs and ongoing needs. It's a great way to get involved and be a blessing to folks in our church and in the community. Check it out at www.parkerumc.org/volunteer. If you need volunteers please contact Jason Anderson jason@parkerumc.org to get your requests added to the page.

Would you like to receive the Youth Happenings Emails?  Email April Kauffman at April@ParkerUMC.org to be added to the list!
---
Community Support Group: All Are Welcome!
A support group for both men and women who are caregivers for persons with dementia . We meet every Friday @9:30 at the church. Open to anyone in the community. Facilitators are Sandi Blevins and Marian Gore.