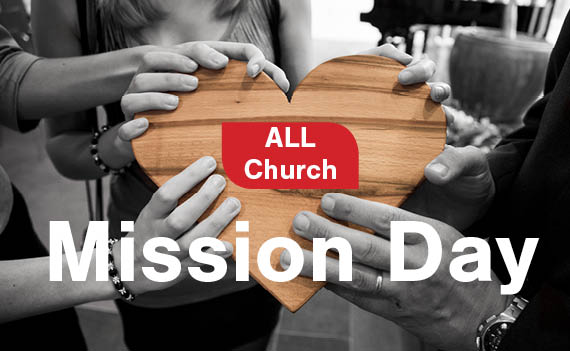 Missions Day: Saturday, April 28th
Do you have a heart for Missions? We'll have several half day opportunities to get involved and support different mission partners like Habitat for Humanity, Parker Senior Center, Aurora Warms the Night and others. For more info or to sign up please contact Marsha Weber: marshaweber@msn.com You can also sign up online today.

Join Us June 3rd for a Celebrtation Reception
In January of this year, our senior pastor, Rev. Dr. Randy Jessen, announced his planned retirement scheduled for the end of June 2018. As we near that date, the Parker UMC Staff Parish Relations Committee (SPRC), along with our church Hospitality Committee, has been active in planning the retirement celebration to honor Randy's service to our church, its members, the local community, the United Methodist Church at large, and children in need in such locations as Haiti, Africa, India, and Romania. Randy's final PUMC worship service will occur on Sunday, June 3, 2018. On that Sunday, there will only be one worship service, starting at 10:00 AM. We anticipate attendance to be in the 600+ range, as we expect a number of special guests, members of his former churches, and the combination of the PUMC congregation from all three services on a "normal" Sunday. Please mark your calendar and plan to attend Randy's farewell service and retirement celebration on June 3rd. There will be a reception in the narthex immediately following the worship service to offer an opportunity for congregation members to say a personal goodbye to Randy, Sue, and Ana. A variety of refreshments and light finger foods will be available for participants to enjoy as they await their turn in the reception line to visit with the Jessen family. Opportunities will become available in the coming weeks for congregation members to provide "love offerings" to Randy and Sue in the form of monetary donations, cards, e-mails, letters, and various memorabilia. Specific information will be provided about these opportunities in the Mid-Week Messenger e-mail starting next week, so please be sure to make a point of checking your Wednesday e-mail each week throughout April and May as we head toward June 3rd and Randy's retirement celebration.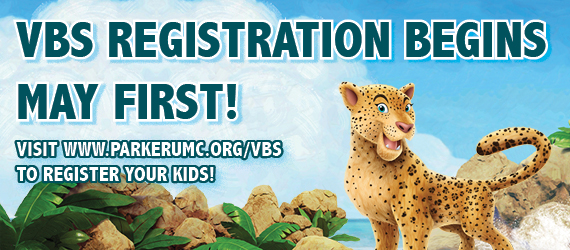 VBS is Coming! Sign Up Your Kids Starting May 1st, Or Volunteer to Help With the Event
This year's Vacation Bible School, "Shipwrecked–Rescued by Jesus," will be an amazing fun time for kids in the Parker community to meet new friends, play cool games, make crafts, learn fun songs and learn more about the amazing love of God! This year's VBS is June 25-29th from 9 a.m. – Noon. If you would like to volunteer (we need people who are good with kids and people to work behind the scenes) or have any questions please email Noelle@ParkerUMC.org.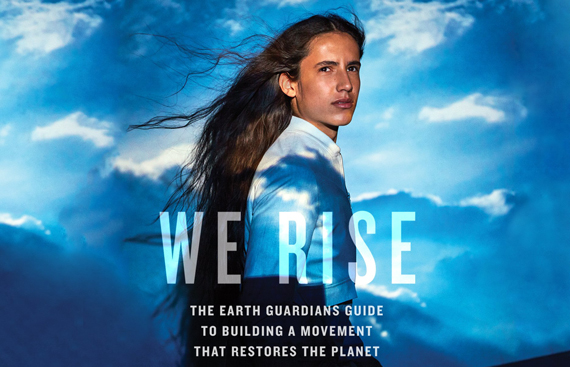 Please join the Contemporary Christian Book Group for a New Book Discussion
Wednesday, May 2 at 7:00 p.m. we will be discussing We Rise: The Earth Guardians Guide to Building a Movement That Restores the Planet by Xiuhtezcatl Martinez. One of our members described the book this way: "This book should be given to every high school student. Xiuhtezcatl is a 17-year old indigenous climate activist, hip-hop artist, and powerful voice on the front lines of a global youth-led environmental movement. He gives me an inferiority complex at the same time that he singlehandedly restores and energizes my hope in future generations." Please contact Susan Gustin at sjgustin@comcast.net if you have any questions.
National Day of Prayer
Join us May 3rd at 6:30 p.m. for a National Day of Prayer service here at Parker UMC. We'll have guests sharing prayers from our families and our military, medical, education and business communities. Let's join together praying for our nation and calling upon the name of God to bring unity to our communities and strengthen our faith.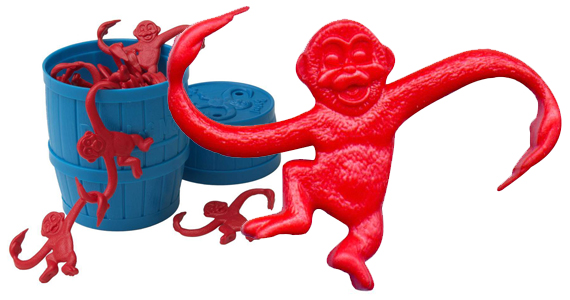 Barrels of Monkeys Needed for VBS
Part of the fun of VBS is the way kids share with group leaders and each other, and interact in fun ways to learn about God. This year, one of our stations uses barrels of monkeys to do this. We need 150 barrels for VBS. It doesn't matter what brand they are and we can accept donations all they way up to June 24th. If you have any questions please contact Noelle Allison, Director of Children and Familes at Noelle@ParkerUMC.org. Thank you so much for the ways you support this ministry!

What Endowments Do We Have at Our Church?
Parker United Methodist Church has been blessed with a strong and diverse endowment program. We currently have 3 different funds and they focus on providing support for college scholarships, our property and a general endowment. The total in all 3 endowment funds is about $500,000. We also have a committee responsible for management of these funds, and we are able to add to any fund at any time – and even to add additional endowment fund categories. Your funding of these endowments allows you to pass a legacy of your hopes for ministry on to future generations.
Next week – "Should I name Parker UMC in my will?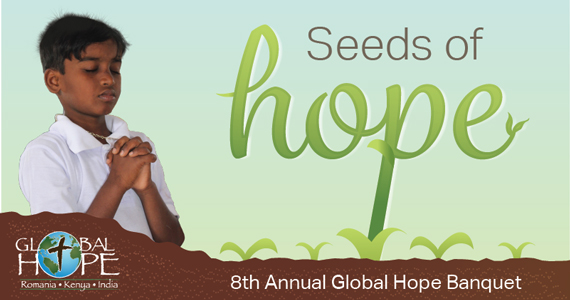 Global Hope Banquet
Join us Saturday, May 5th for the 8th annual "Seeds of Hope" banquet will highlight special visitors from Ana's House in Romania! You can learn more and register for the event at online. If you are interested in carpooling with others from the church, please reach out to Marsha Weber: marshaweber@msn.com

Volunteer Opportunities at Parker UMC
We're a very active church and because of that we have several events, committees and groups that could use your help. No matter what your spiritual gifts, talents and skills may be we have something for you. We recently launched a new page on our website to advertise these opportunities. The page is divided into date specific needs and ongoing needs. It's a great way to get involved and be a blessing to folks in our church and in the community. Check it out at www.parkerumc.org/volunteer. If you need volunteers please contact Jason Anderson jason@parkerumc.org to get your requests added to the page.

Would you like to receive the Youth Happenings Emails?
Email April Kauffman at April@ParkerUMC.org to be added to the list!