Lent and Holy Week Worship Services and Events
(Ash Wednesday, February 26th – Easter Sunday, April 12th)

Worship During Lent
On Sunday mornings we will be 'reframing' the Passion of Jesus. Throughout the six weeks of Lent we will "freeze-frame" moments in Holy Week so we might take a closer look and reframe the way we have always seen things. How might taking a closer look at the ancient story open us to deeper conviction for our role in its ongoing message? Join us as we journey together through the passion story in new ways, Reframing the Passion of Jesus begins with Ash Wednesday, February, 26th.
Lenten Study: Entering the Passion of Jesus, by Dr. Amy-Jill Levine
Join us for our 2020 Lenten study, Entering the Passion of Jesus, by Dr. Amy-Jill Levine, Professor of New Testament Studies from Vanderbilt Seminary. Dive deeper into the Passion by looking at the stories through the perspective of Jesus' Jewish roots. Reverends Barb and Robert Sholis will teach this study on Monday mornings from 10–11:30 am beginning March 2nd and Wednesdays from 5:30 – 7 pm beginning March 4th. To sign up and order the book, contact the church office at 303-841-3979 or email Cindy@ParkerUMC.org.
Shrove Tuesday Boy Scout Troop 16 Pancake Supper
Boy Scout Troop 16 and Venturing Crew 16, sponsored by Parker UMC, invites everyone to come enjoy an all-you-can-eat dinner of pancakes, hash browns, sausage, and drinks. Bring your friends and family for a great night of good food and socializing! The supper is on Shrove Tuesday, February 25th. We will serve from 5–7 pm in the Fellowship Hall. The cost is only $5 per person and children 4 and under eat FREE. Tickets will be available for purchase after Sunday morning services on February 9th (Scout Sunday) and 23rd. You may also purchase tickets at the door. We will have gluten-free pancakes. The supper is successful because of the long-standing support of Parker UMC. We hope to see you there! Bring your friends and family for a great night of good food and socializing.
Ash Wednesday Drive Thru Blessing
his year we will be hosting our drive-thru ashes from 7 – 8:30 am and 4:30-6 pm in the lower parking lot of the church on Wednesday, February 26th. Come and drive-thru to get your ashes and a blessing for the Lenten season.

Ash Wednesday Worship Service
This year's Ash Wednesday worship service will be held February 26th at 7 pm. Ash Wednesday is a Christian holy day of prayer and fasting. It derives its name from the placing of repentance ashes on the foreheads of participants to either the words "Repent, and believe in the Gospel" or the dictum "Remember that you are dust, and to dust you shall return."
Family Offering During Lent
Be sure to get your Weekly Family Devotional cards from Noelle. Cards will be available starting Ash Wednesday, February 26th.
Palm Sunday Cantata – One Service
Join us for one service at 10 am on Palm Sunday, April 5th, as our Music Ministry leads worship presenting the Cantata, "Once Upon a Cross" by Jay Rouse, Camp Kirkland & Randy Vader. The Cantata will include the Palm Sunday procession with palm branches and sharing Holy Communion. From the Cantata we hear these words: "Once upon a cross Love's saga completed, forever retold – never repeated! A singular Lamb, the Law's final call – A sacrifice offered once and for all."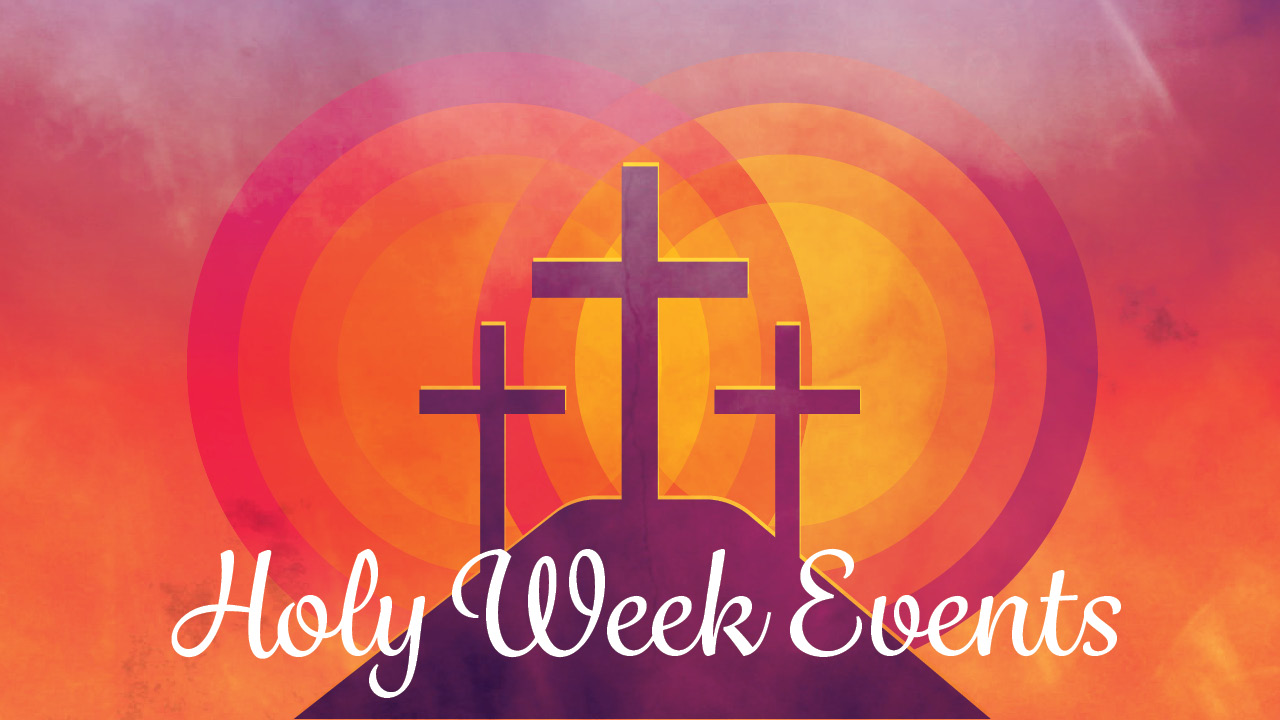 Rise Up with Jesus Easter Family Event!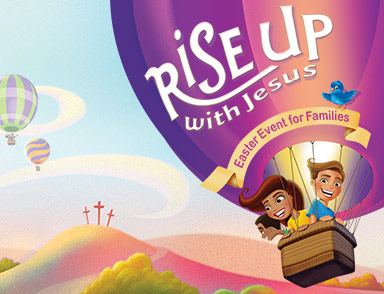 Join us after worship on Palm Sunday, April 5th for a fun interactive Easter experience to explore surprising details about Jesus' resurrection on that glorious Sunday morning 2,000 years ago. You will journey through captivating stations that drive home one irresistible truth: Jesus is alive today!
Maundy Thursday Worship
Our Maundy Thursday worship service will be Thursday, April 9th at 7 pm. Maundy Thursday is the Christian holy day falling on the Thursday before Easter. It commemorates the Washing of the Feet and Last Supper of Jesus Christ with the Apostles, as described in the canonical gospels. It is the fifth day of Holy Week, preceded by Holy Wednesday and followed by Good Friday.
Good Friday Tenebrae Service
Join us April 10th for the Service of Tenebrae, or "Shadows," at 7 pm. This service is based on a twelfth–century service and is an extended meditation on the passion of Christ. It includes sharing the story of the trial and crucifixion of Jesus. As the story is told, candles are extinguished leaving participants sitting in a darkening room. Following the service, we invite you to remain in the sanctuary to pray and meditate on the Passion of Christ.
Easter Worship Services
We're very intentional here at Parker UMC in offering services that work for all kinds of families and schedules. That's why for the last few years we've been offering a Saturday evening worship, Easter Eve, at 5 pm. We will also have our usual three Sunday services at 8, 9:30 and 11 am on Easter Sunday, April 12th.