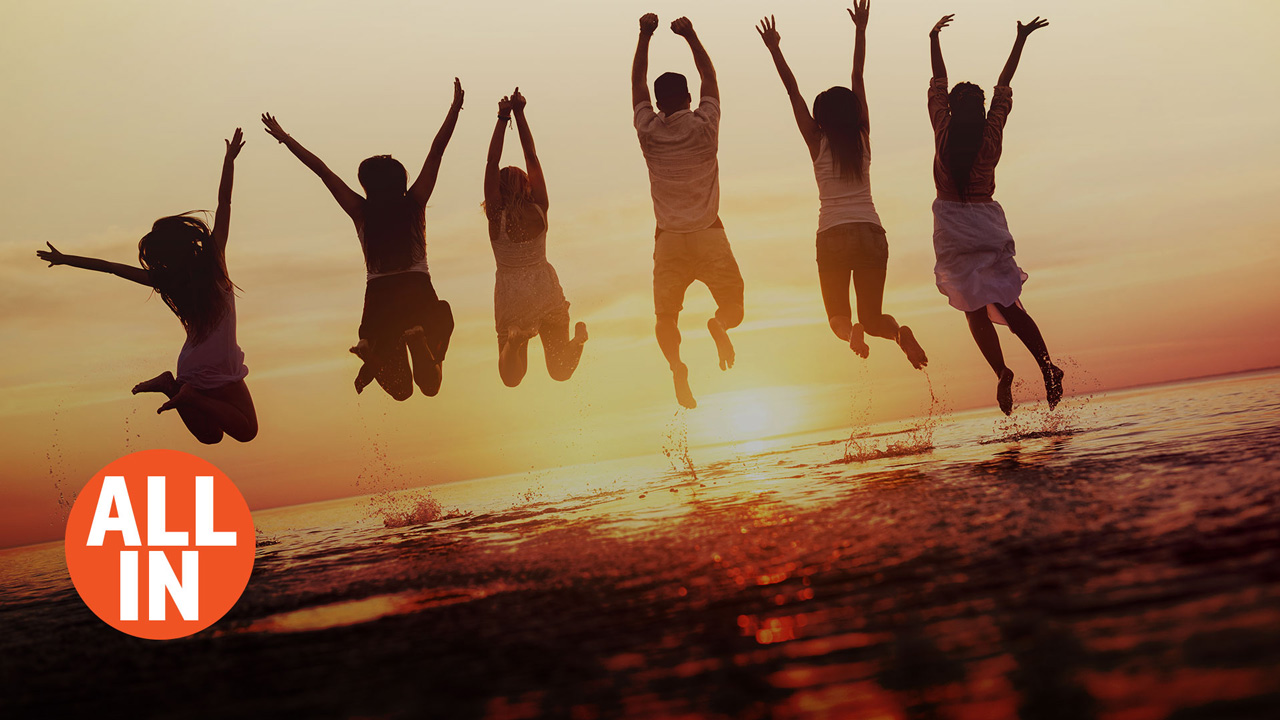 Ways to Make Your Commitment
If you'd like to provide your estimate of giving online please click here. When you are ready to set up your giving or adjust your current online giving visit our online giving portal.
Click the image below and print out the linked PDF file. This is your commitment card, representing your Estimate of Giving for 2022.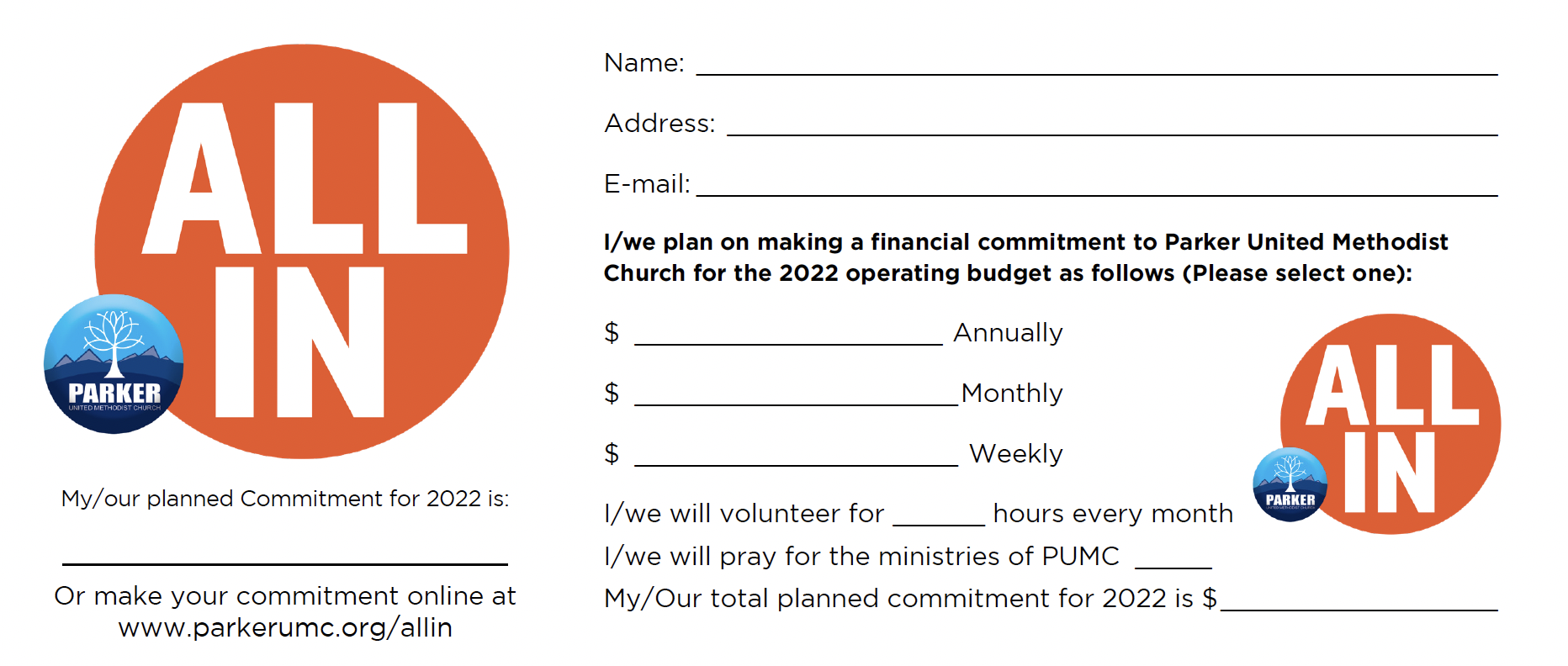 Series Overview
When we face important decisions and opportunities in our lives, we often weigh the pros and cons. We often find reasons to avoid making changes and to keep doing things the same old way. But there comes a time when we must decide… are we going to play it safe or go all in?
John 3:16 tells us that God loved us so much that he gave his only Son for us, "so that everyone who believes in him may not perish but may have eternal life." God's love for us is "all in"! In turn, when we put all our trust in God, our lives can be freed for unimaginable wonder. This series will explore what it means to be "all in" for God with all we have and all we are.
All In is our 2022 Stewardship Campaign. It's only through your financial giving that Parker UMC is able to continue to share God's ministries here in our church, community and the world.
Below are resources and information on how you can get involved, learn more about giving and how it impacts people right here in our church, and our local community.
Sermon Series and Scripture Readings
October 31st Week 1: The Risk
Scripture: John 3:16; Luke 5:1-11
When we say yes to following Jesus, it means we say yes to the risks.
November 7th Week 2: Common Good
Scripture: 1 Corinthians 12:4-13
God activates gifts in everyone for the common good.
November 14th Week 3: No Strings Attached
Scripture: Acts 2:43-47
The gifts given by the Spirit are not to be used only in the local church community, but also to bless the wider community.
November 21st Week 4: Commit
Scripture: Ephesians 4:22-24, John 3:16
On this "Commitment Sunday," we can play it safe or go all in.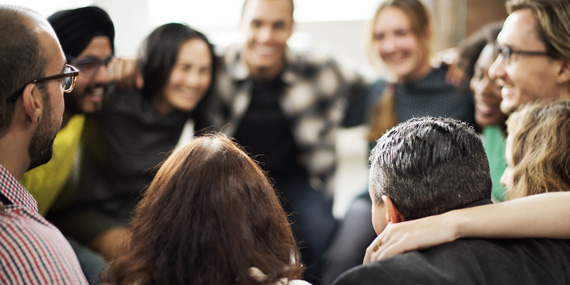 Weekly Facebook Live Gatherings
Each Wednesday during the campaign Rev. Barb and Pastor Cody will be sharing their thoughts and inspiration from the sermon series and the campaign. You can join live or watch after from our Facebook page. Here are some tips to help you get the most out of the experience:
Turn on notifications for Facebook. This way you'll be notified when these live sessions begin and you won't miss out.
Like our Facebook page and join our Facebook group. We promise we won't "overshare." We post a few times a week with upcoming events, prayers, mission highlights and donation/volunteer opportunities.