Sunday, SUNDAY!!
February 5, 2017
Sunday School – No, it's communion Sunday. Please attend service with your family.
Youth Group – AT THE FARNEYS, SUPER BOWL PARTY!
---
Super Bowl Party at the Farneys House Feb. 5!
Youth Group Super Bowl Party!  The Farney family have graciously opened up their home to us. You are welcome anytime between 3:30 – 9 PM.  Their address is: 20580 E. Regency Way, Parker, CO 80138.  Sign up here to help bring food. Come watch the commercials!  Er, I mean game….  Hope to see you there!

3 Things – Retreat Information for Great Wolf Lodge
1.) I need your child's picture if you are registered to attend the GWL Retreat.  I have a little over half of the pictures I need.  Email it (April@ParkerUMC.org) or text it to me 720-383-1577.  2.) ALSO families – I do need one more driver on the return trip of the retreat, please.  I will have a lot of equipment to bring back.  (On the way down, I will have already made a trip down to set up for the retreat. Then I will be back at PUMC for the meeting and to help caravan down.) On the way home Sunday, I will need an extra driver to either take kids or equipment, so I won't have to make an extra trip. Email if you can help with that.  Thanks!  And 3.)  I sent out a letter with the outline of the retreat, rules, items to take, etc.  If you did not receive that email, please let me know so I can get that important information to you.
SkyZone/Arby's Night – February 26
On February 26, we are ALL (both Sr. & Jr. High) meeting at SkyZone at 4:45.  Our jump time is from 5-6.  Afterwards we will walk across the parking lot to Arby's for food and fellowship from 6-7.  Jumping is $10, and Arby's is probably around $10.  You will pay me $10 for jumping either beforehand or when you get there.  You will pay Arby's for your meal.  Fill out a liability waiver here and THEN email me that you are going.  SkyZone will have a list of kids who have filled out forms, and I should have the same list. So please let me know you're going as soon as you fill out the waiver on line. Parents drop at 4:45 at SkyZone, pick up at 7 at Arby's.
Youth Are Providing a Meal for the Winter Shelter Network
Wednesday, March 1st, the Youth are providing a meal, fellowship and friendship to families of the WSN.  There will be a sign up for food in next week's email.  Please consider having your youth TRULY help you with food preparation – as their hands and hearts should be a part of this process.
Meals for Youth Group 
Parents or small groups at church – are you able to provide a meal for the youth on a Sunday night? We usually have anywhere from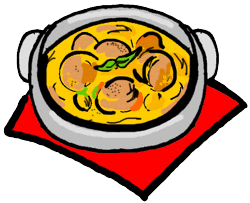 20-30 students between our two groups.  Easy meals like casseroles, spaghetti, or sandwiches are always appreciated, and sharing a meal together is a large part of our fellowship time. To choose a date and sign up please click HERE for the Signup Genius.  Thank you so much!  You are very appreciated!
If You're New…..  Remind 101 – A Communication Tool for BOTH Youth and Their Parents
I have an account with Remind 101 so youth and parents can receive short, FREE texts or emails from me reminding them of activities or changes coming up!  It's easy to subscribe to and FREE (even if your phone says you may incur charges – fear not!)  There are two different groups (Jr. High and Sr. High).  As you get older you can switch groups, or stop receiving them at any time.  Or if you sign up to receive emails, but then get a cell phone later, you can switch from receiving emails to texts.  It's easy and I will ALWAYS have the information available on the bottom of the Youth News Rack in the Narthex.  Junior High (grades 6-8) is on a green sheet and Senior High (grades 9-12) is on a purple sheet.
Senior High
For texts:   text to:   81010   in the message area type: @a43hd   to unsubscribe:  reply: unsubscribe@a43hd
For emails:  send an email to  a43hd@mail.remind.com   to unsubscribe:  reply with "unsubscribe" in the subject line
Junior High
For texts:  text to:  81010   in the message area type:  @dcf74   to unsubscribe reply: unsubscribe@dcf74
For emails:  send an email to  dcf74@mail.remind.com  to unsubscribe reply with "unsubscribe" in the subject line