Our Joyful Noise Program
Angel Choir (4 yrs to 2nd grade)
Kingdom Choir (3rd – 6th grade)
Kids Hand Chime Choir (3rd-6th grade)
Christmas and Spring Musicals
Singing
Drama
Ringing
Music Theory
Storytelling
Creative Movement/Dance
Arts and Crafts
Joyful Noise Provides…
Meaningful children's fellowship through music, art, and drama.  Children will participate in a great variety of activities each Wednesday afternoon, while learning about our wonderful God through the many avenues of the arts!  Children will enjoy singing, acting, dancing, ringing hand chimes (2nd-6th grade), crafting, and more!
The Joyful Noise staff is composed of very experienced, trained, and energetic musicians, as well as professional educators who are highly dedicated to God's precious children. There is no greater gift than that of a child.  The Parker UMC Joyful Noise staff welcomes each one to share in the experience of making true "Joyful Noise" to praise our most gracious God!
---
Schedule of Events
Joyful Noise meets from 4:15 pm-5:30 pm on Wednesdays (includes snack and programming).
Annual Registration fee: $25.00 per child (or $40.00 per family).
Joyful Noise runs mid-September through the end of April.
Full musical productions presented in December and April.
Kids "Sing and Ring" at 9:30 am Worship Service on the second Sunday of each month (September – April).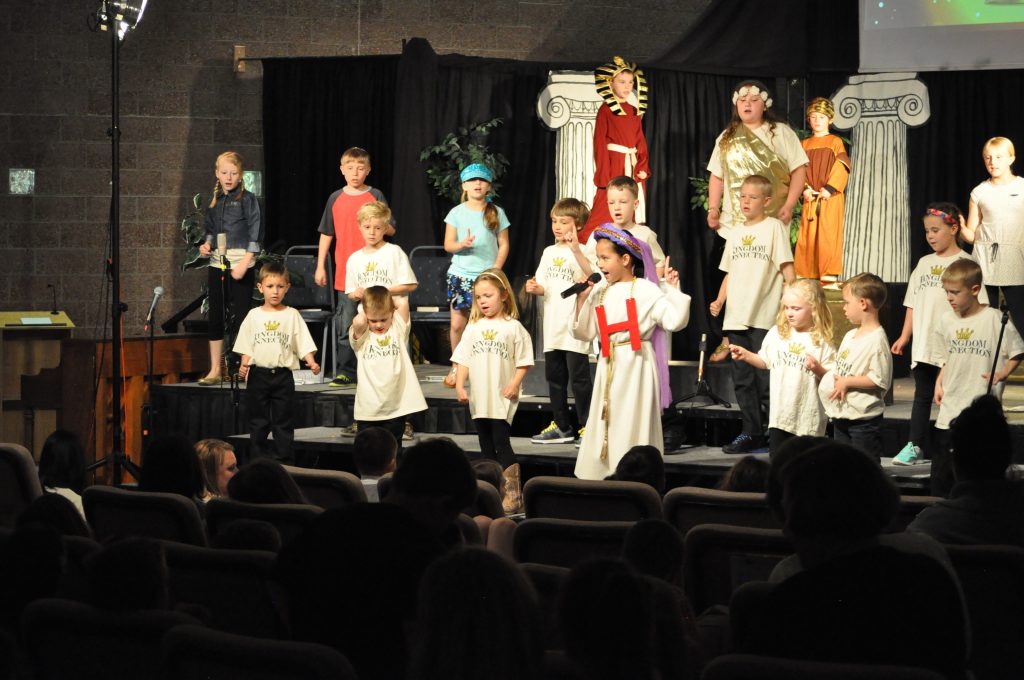 Production photo from Joyful Noise, "The Kingdom Connection," Spring 2016.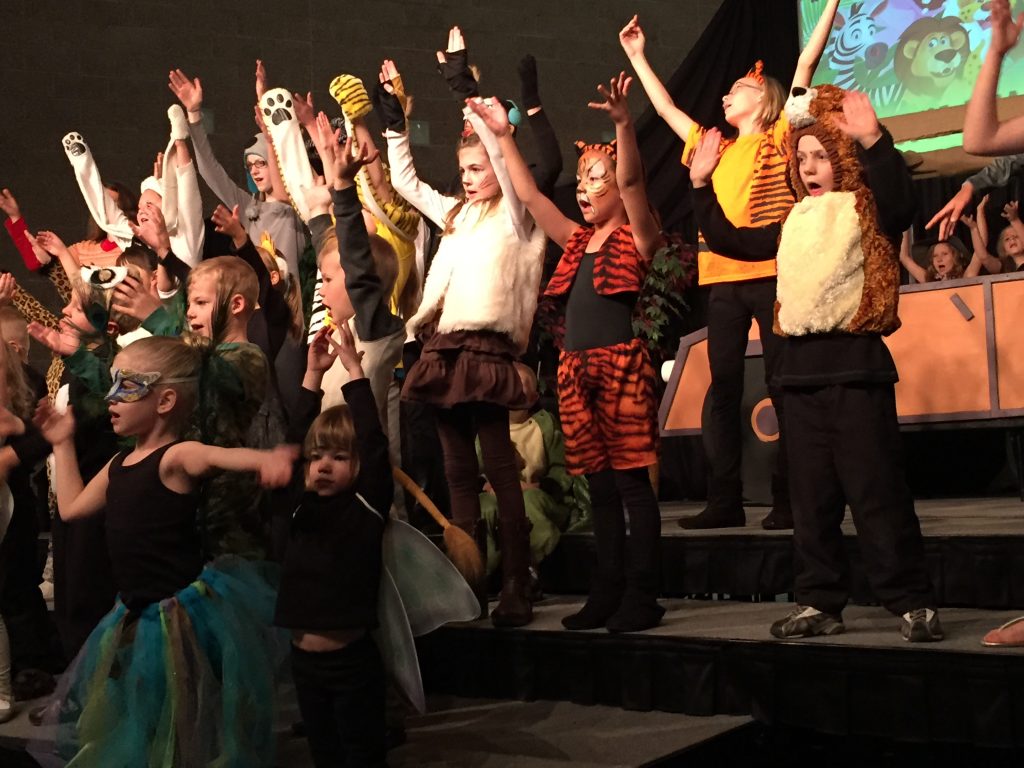 Joyful Noise production "King of the Jungle," fall 2015.