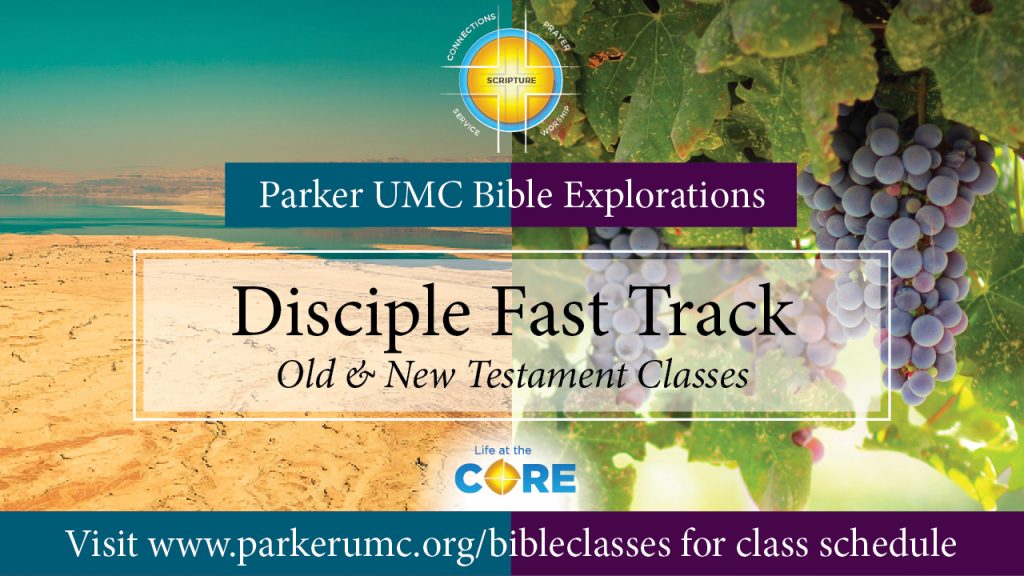 Beginning September 27th we will be offering both Old and New Testament Bible Classes on Wednesday nights from 6-7 p.m. Randy will be teaching the Old Testament lessons and Cody will be teaching the New Testament. The classes will be using the "Disciple Fast Track" series. These are twelve week courses. If you took the New Testament course in February but want to take the Old Testament course, don't worry, we're offering the classes again in the Fall.
There will be an informational orientation on September 13th at 6 p.m. If you are interested in taking one of these classes please register by clicking the button below.
These classes serve as one of the scriptural pieces of  "Life at the Core," a list of components integral to increasing discipleship: Connections, Prayer, Service, Worship and Scripture.
If you have any questions please email randy@parkerumc.org or cody@parkerumc.org.